7 Celebrity Couple Who Are Gifted With Twin Children!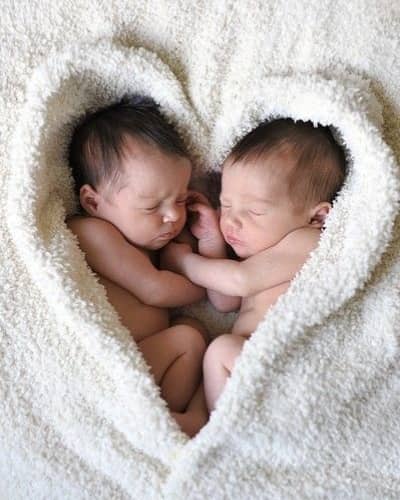 Some celebrities are really lucky who were gifted with twins children.
And they have also enjoyed being parents of twins.
They also love their kids to pieces, they've got candid about the challenges of being pregnant with twins and raising twins over the years too.
---
Here are some celeb couples with a beautiful, precious set of twins.
1)Mariah Carey gave birth to Monroe and Moroccan in 2011
Mariah Carey and Nick Cannon welcome baby Moroccan Scott Cannon and Monroe Cannon on April 20, 2011, in Santa Monica, California. Unfortunately, Cannon filed for divorce in December 2014.
The split was finalized in 2016. They also have 4 step-siblings from their father Golden Cannon, Powerful Queen Cannon, Zion Mixolydan Cannon, and Zillion Heir Cannon.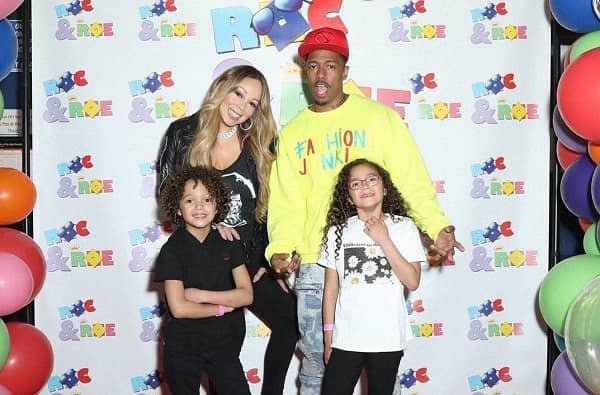 2)Brangelina announced the birth of twins, Vivienne and Knox, in May 2008
Fraternal twins Vivienne Marcheline and Knox Leon were born in July 2008, bringing the family headcount to 8. Knox and Vivienne are the two youngest members of the A-list celebrity Jolie–Pitt clan.
And as twin offspring of two of the planet's most famously attractive personalities, their lives are evidently rather enviable.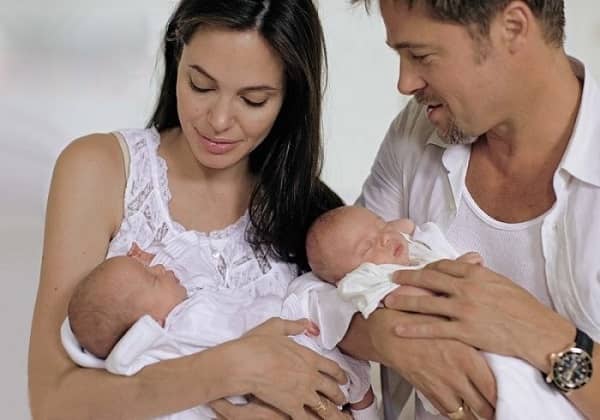 3)Jennifer Lopez and former husband Marc Anthony welcomed twins Max and Emme in 2008
Maximilian David Muniz and Emme Muniz were born on February 22, 2008, in Manhasset, North Hempstead, Long Island, New York, U.S.A.
She said of the 8-year-old twins in 2017.
"They keep you very young and running around, and I still get to dance and perform, That keeps you very in shape and youthful as well."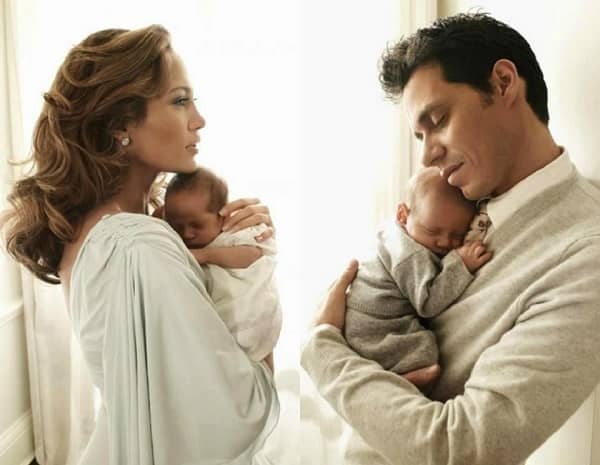 4)Chris Hemsworth and Elsa Pataky's twin boys named Tristan and Sasha
The boys were born on March 18, 2014, in Los Angeles, California, USA. They are famous as their father 'Chris Hemsworth' is an Australian actor and his mother Elsa Pataky is a Spanish actress and model. Chris Hemsworth's career, he is a famous actor best known for playing 'Thor' in the Marvel film series.
Hemsworth and Pataky are very protective and rarely show their kids' faces on their social media profiles. But they have shared some really adorable shots of the backs of their heads.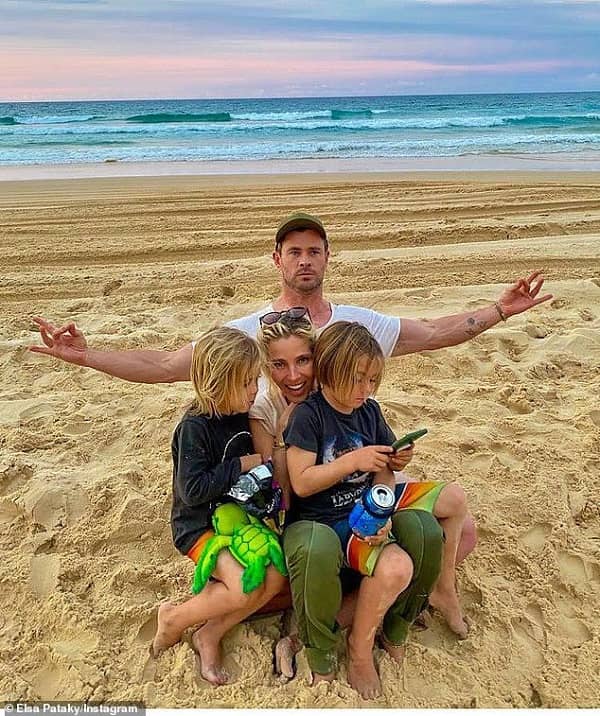 5)Rebecca Romijn and Jerry O'Connell's twin daughters, Charlie and Dolly
Rebecca and Jerry welcomed twin girls Dolly Rebecca Rose and Charlie Tamara Tulip into the world in late December 2008, but say they're drawing the line at two.
Romijn told People in 2017,
"It's hard with twins because it prevents you from being too much of a helicopter mom, You've got two at the same time to take care of, and the one who needs you the most is the one who gets you. And so the other one's gotta cry it out until you can get to her."
6)Cristiano Ronaldo welcomed twins Mateo and Eva
Mateo Ronaldo and Eva Maria Dos Santos were born on June 8, 2017, in California, US States. They have an elder brother named Cristiano Ronaldo Jr and a sister named Alana Martina dos Santos Aveiro.
However, their mother's name does not disclose but they are raised by Ronaldo's girlfriend Georgina Rodriguez.
The player captioned a photo of himself holding the baby boy and girl.
"So happy to be able to hold the two new loves of my life,"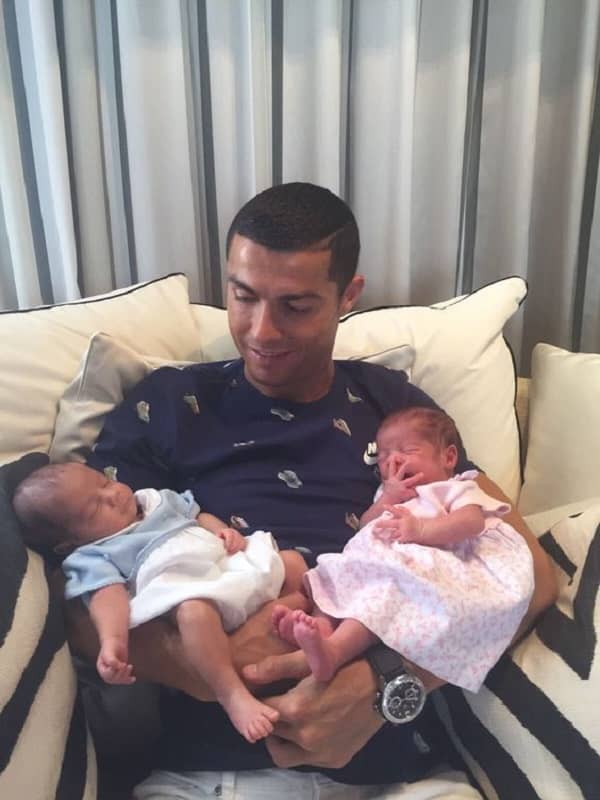 7)Julie Bowen and Scott Phillip welcomed twin boys John and Gustav!
John and Gustav Phillips were born on May 8, 2009. They are Julie Bowen's youngest sons with her ex-husband Scott Phillips.
Modern Family actress Julie Bowen welcome twin boys on May 8, 2009. Bowen, who also has an older son Oliver with real estate investor husband Scott Phillips, captured a shot to show the audience of The View, but the producers nixed it.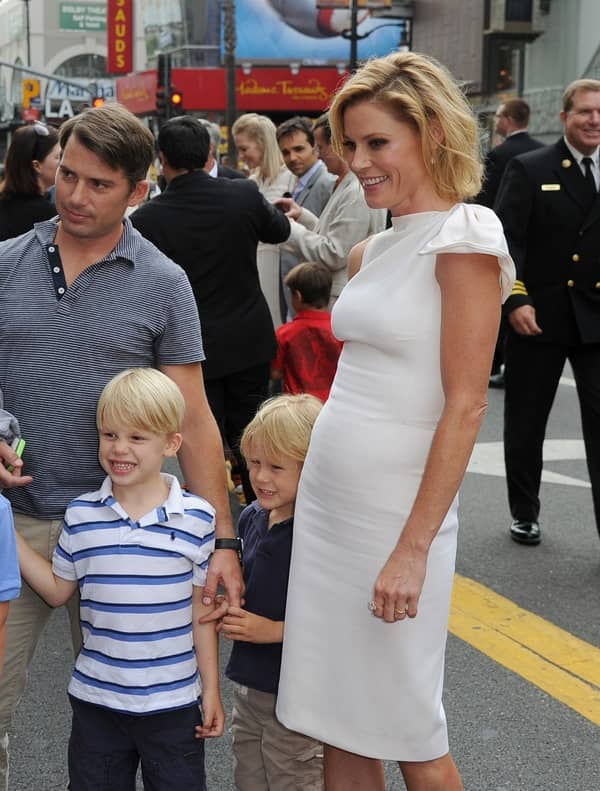 You may also like to read, Heartbreaking! Whitney Port suffered a second miscarriage!