Celebrity Couple Twinning in Matching Outfits! Which one do you like the most?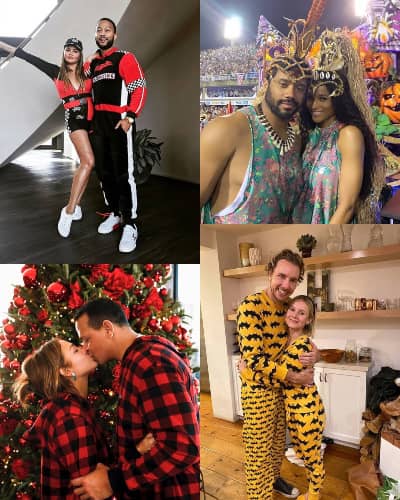 A couple doing extra things like playing a couple of games, watching Netflix, and wearing matching clothes is very attractive. Moreover, known one another's fashion choices is also beneficial in relationships. Sometimes, it even means sharing a closet or at least a sense of style.
So, here are some celebrities' twin moments and look-alike things.
A$AP Rocky and Chanel Iman matching B&W bomber jackets!
This couple is no longer together. But, six-year ago A$AP and Chanel enjoy their twinning look. The pair kept it simple in matching white-and-black bomber jackets. The couple paired the dress with Chanel's black sunglasses and white baseball cap.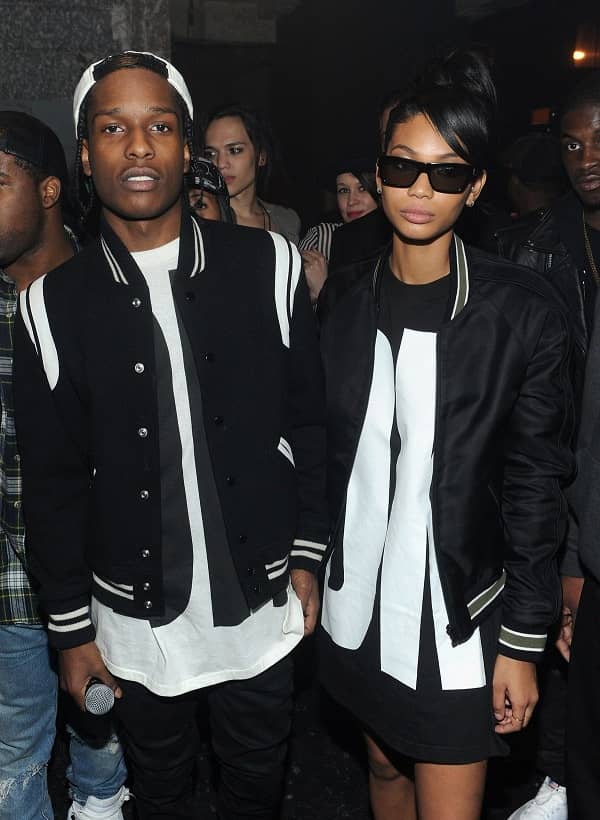 2) Ariana Grande and Pete Davidson paired sweatshirts with Ariana's face!
The couple may not be together now but the pair did look super cute in matching Sweetener merch. Likewise, Pete paired Ariana's face with Champion sweatpants and Timberlands, Ariana matched her own crew neck sweater with a pair of jeans and high-heeled combat boots.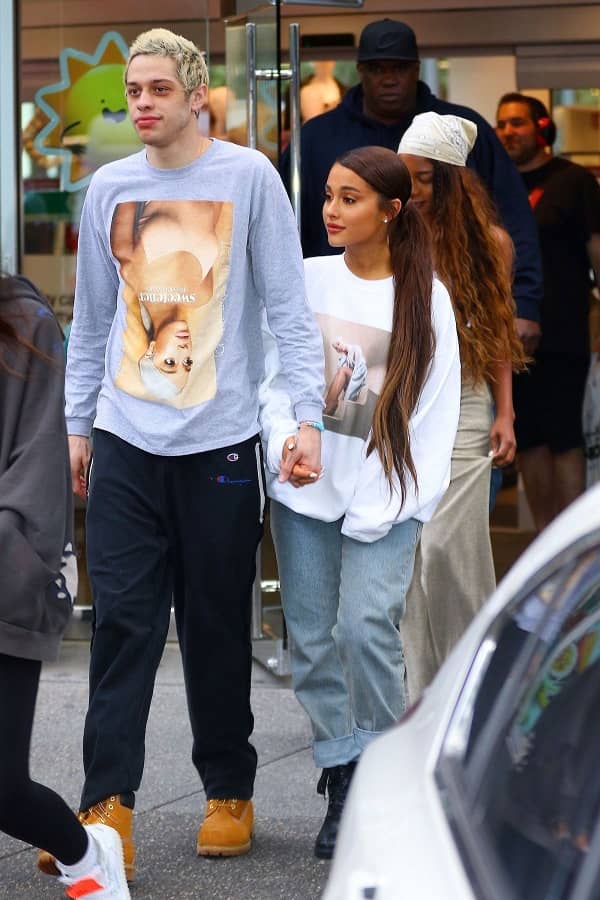 Also read, It official Mrs. Gomez! Ariana Grande is married to Dalton Gomez!
3)Chrissy Teigen and John Legend matching red and black race car look!
On June 26, 2020, Chrissy shared an Instagram picture of her and her hubby in a matching red and black dress. As in the picture, it was a race car theme look. While John has a more traditional full-body jumpsuit, she shows off her long limbs in itty-bitty shorts.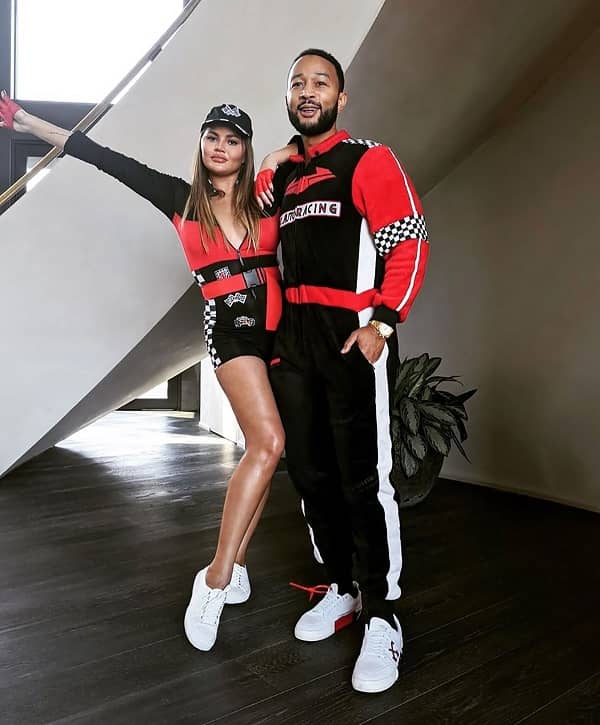 4)Jennifer Lopez and Alex Rodriguez matching pajamas at the Christmas festival!
At the 2019 Christmas festival, the engaged couple(They called off their engagement in 2021) shared a picture where they shared a kiss in front of a tree. Lopez and Rodriguez were wearing matching red and black checkered hooded pajamas.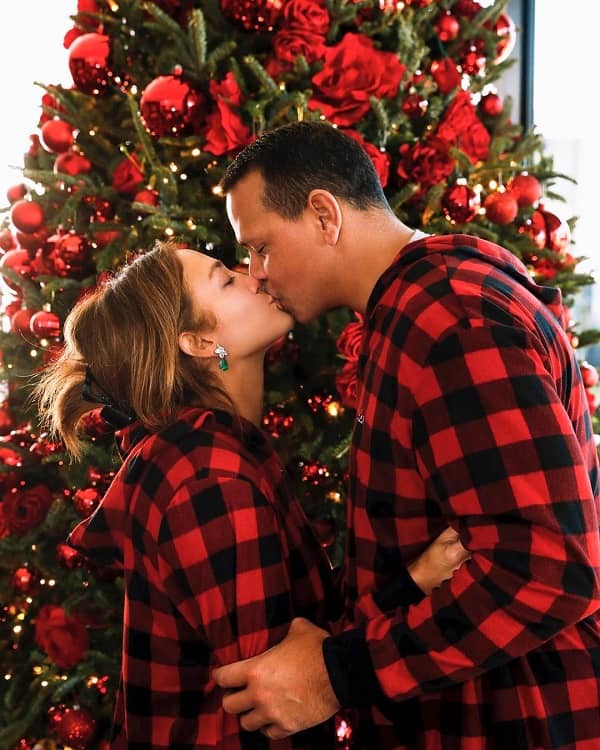 You may also like to read Inside Jennifer Lopez and Alex Rodriguez's extravagant engagement party in Los Angeles
5)Kristen Bell and Dax Shepard in matching yellow jammies with bats all over!
The Good Place star Kristen posted a picture to Instagram of her and her hubby Shepard wearing matching yellow "jammies" with bats all over them from Hanna Andersson on October 26, 2019. She paries the dress with a black headband. The couple was looking really cute in the matching yellow dress.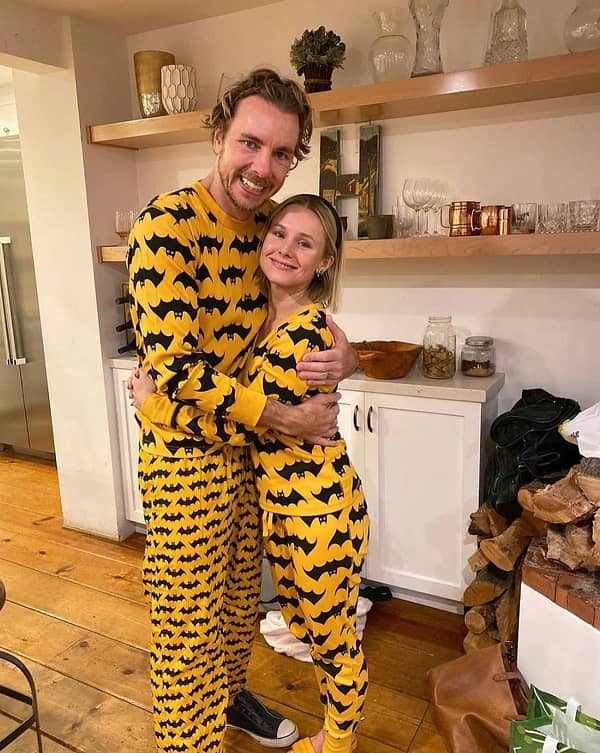 6)Priyanka Chopra and Nick Jonas hit the Cannes Film Festival red carpet in matching white formalwear!
At the Cannes Film Festival red carpet, the newlywed couple wore matching white formalwear. Priyanka's slightly off-white tulle dress was worthy of a bride matching the dress with a set of diamond earrings and a necklace. Likewise, Nick complemented her in a stark-white tux.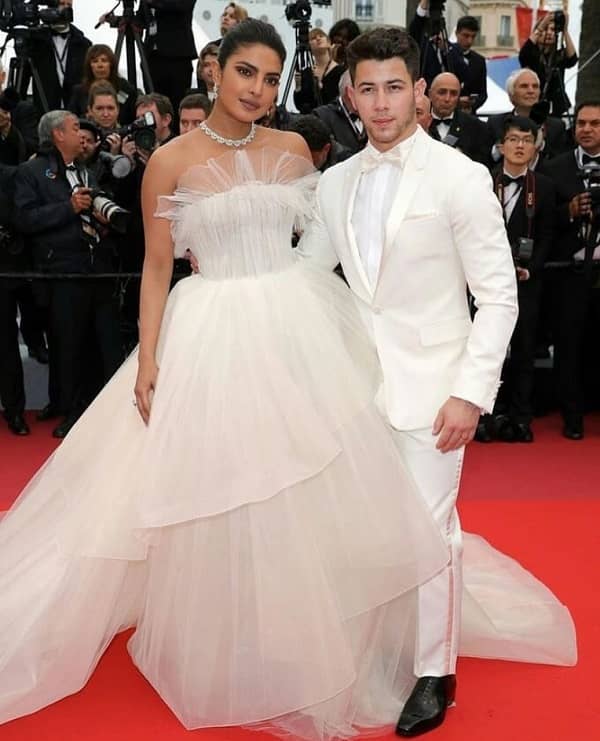 You may also like to read Priyanka Chopra and Nick Jonas have a double date with Meghan Markle and Prince Harry!
7)Ciara and Russell Wilson attending Carnivale in Rio de Janeiro with matching floral tanks!
This couple hit the Carnivale in Rio de Janeiro on Sunday, March 3. Ciara and her husband Russell wore a matching floral tank and festive headwear. She added jeans short with a top and her husband added festive neckwear with black jeans.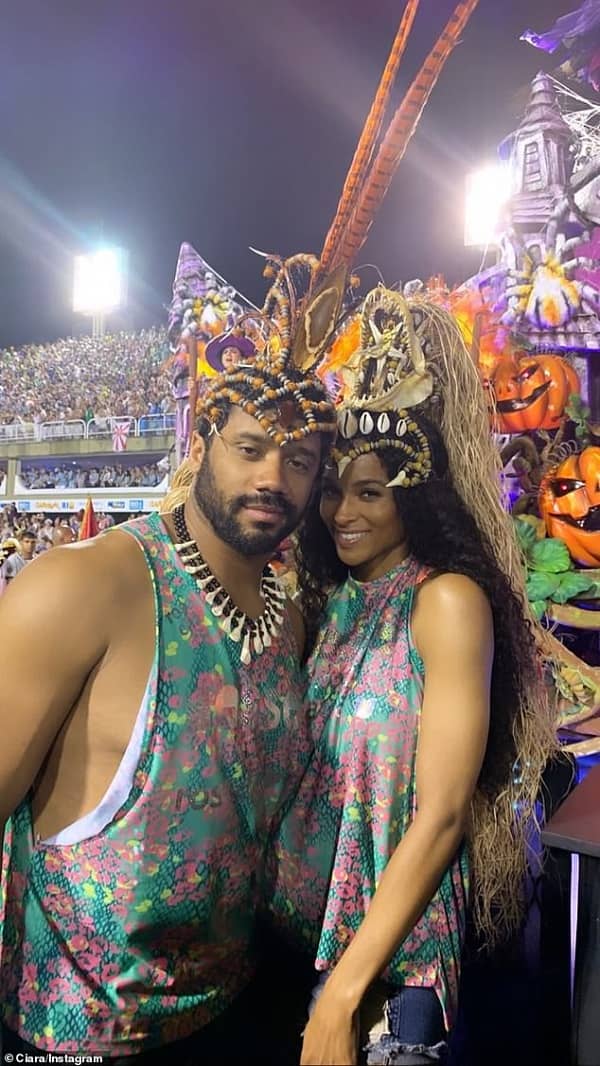 8)Zayn Malik and Gigi Hadid pulled off the long-black jacket fit!
Zayn and Gigi hit the town in the matching black long jacket in all-black fits. They match their dress with fashionable sunglasses and Gigi carried a leather bag that matches her jacket.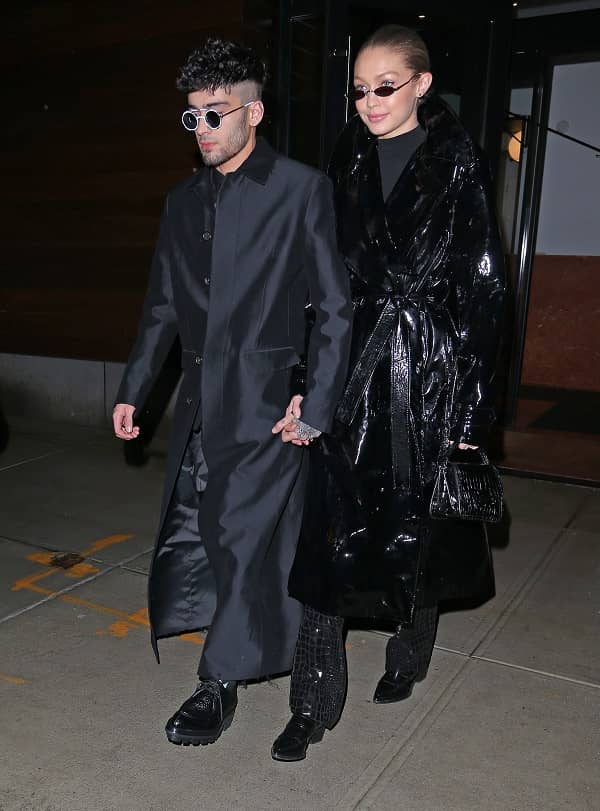 Also read Wonder woman Gigi Hadid saved her meek boyfriend Zayn Malik from controversial Jake Paul!