6 Celebrity Couples Who Gave Absolute Best Look On Their Comfy Pjs!
Celebrity couples give relationship goals with their cute pictures, matching outfits. But who does not likes to be comfy and stylish at the same time? There are a few celebrities couple who gave an absolute goal as they posed on their comfy PJ's together. Here are the looks of 10 couples who must watch.
6. Becky G and Sebastian Lletget
American singer Becky G shared a picture of her with her boyfriend with a face mask on. The couple looks very adorable in their PJs with their private spa moment when self-quarantining. Lletget shared the picture with the caption which reads:
 "Clearly we have no intention of going anywhere, y'all better be doing the same,"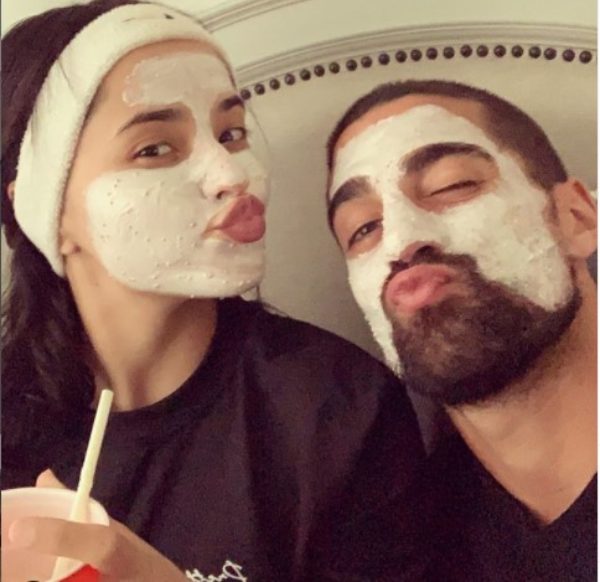 5. Anuel AA and Karol G
Anuel
and
Karol
have always given the absolute couple goals. They often post pictures with each other and display their love on social media. Karol shared a picture of them chilling on pink and blue unicorn PJ's together.
4. Chiquis Rivera and Lorenzo
The American singer Chiquis posed with her husband Lorenzo in their matching outfit. They posed on matching 'Quarantine Life' sweaters where Rivers shows her broken nail, and Lorenzo posed in his mask down on the chin.
3. Chrissy Teigen and John Legend
Teigen and Legend are one of the power couples of Hollywood. Teigen posted a picture of her and John with the metallic face mask and matching Pjs. Legend is kissing her forehead while she is leaning perfectly on his shoulder. Isn't it cute?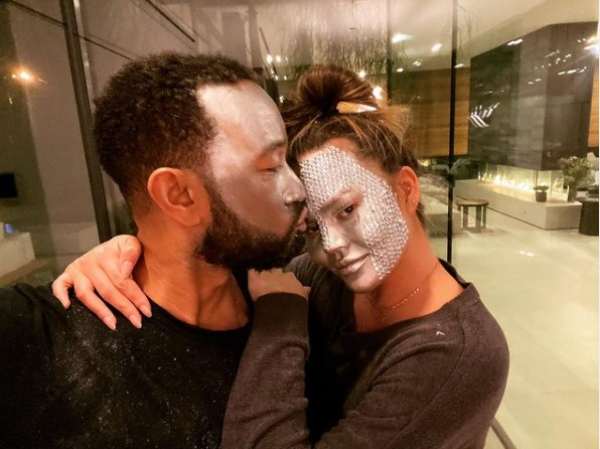 2. Dax Shepard and Kristen Bell
Shepard and Bell looked very adorable on their matching onesies and Santa hats. Shepard is on the couch with Bell in his lap and her arms around him.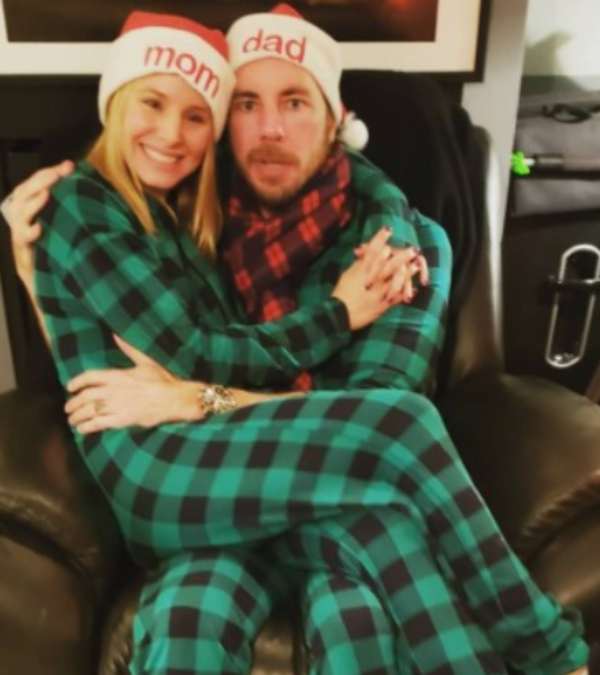 1. Justin Bieber and Hailey Baldwin
The American singer Bieber and his wife Hailey went out in LA in their floral pajamas. Justin wore white floral PJ's and shorts with slides. Meanwhile, Hailey rocked her look on black floral Pj's with sports shoes on. They are one of the celebrity couples who rock their look on pajamas.