Another celebrity diagnosed with Coronavirus? Married actress Debi Mazar tested positive for COVID-19!
Having low-grade fever and headaches is not seasonal! The American actress Debi Mazar shared how all it started and she was diagnosed with Coronavirus. Recently on 21st March 2020, actress Debi Mazar alerted her followers through her Instagram account.
Similarly, she revealed that she has been tested positive for the coronavirus.
Instagram post of Debi Mazar
Debi alerted her followers and shared the symptoms due to which she tested positive for Corona. She wrote on Instagram,
"I have just tested positive for Covid-19.I AM OK!"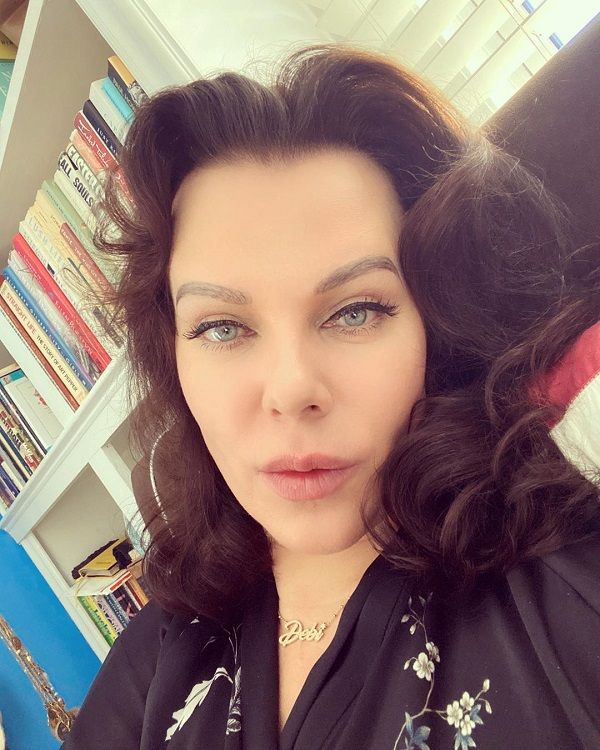 Similarly, she added,
"About a month ago my entire home(husband and two teen daughters) got an odd bug-
Low grade fever,headaches,sore throat,body aches,ears ringing and a dry cough.It cleared up quickly.Seasonal I thought?but it felt unusual/different…"
Debi further wrote,
"Two weeks later,March 15th,I woke up with all those same symptoms but super intense body aches,and 102.4 fever.I figured maybe I got the flu or..Corona?"
She told her followers that she had cocktail in the evening and also smoked a few cigarettes. Debi was afraid so she asked her doctor if she could get the Covid-19. But her doctor said to her that she did not meet the criteria of having Corona on 16th March.
Also read Yet another COVID-19 tragedy! Update on Spanish PM's wife, Maria Begona Gomez Fernandez health
More on her Covid-19 tests
Mazar claims that she has not traveled anywhere recently and has not been around with someone who has tested positive for the virus. But in order to prepare her family from the virus outbreak, she went to the grocery store, subway, hair salon, and other places.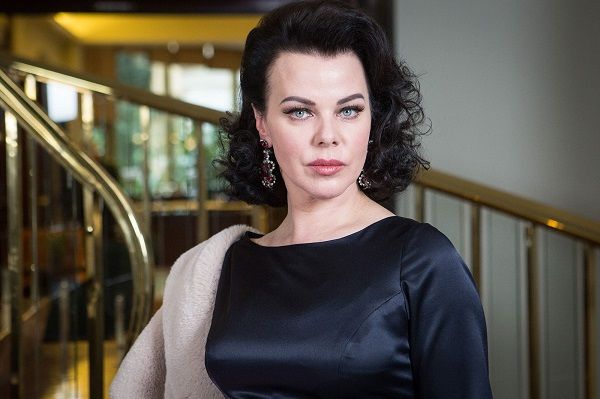 On 17th March 2020, she went to test the flu but the results were negative. She also tested for Covid-19 and sent her home. Mazar was told by the doctors to quarantine herself until her results were out.
After 5 days of testing the virus on 21st March, she was tested positive for the virus. But her family does not have any symptoms and they are under quarantine for 14 days.
Debi has asked her followers to stay safe. She wrote,
"Anyhow,stay home people!Protect yourselves&your loved ones.Build up your immune systems.Good Luck&God Bless us all!"
Who is Debi Mazar married to?
Recently on 16th March 2002, Debi Mazar celebrated her 17 years of togetherness with her husband Gabriele Corcos. Gabriele is an Italian celebrity cook, TV personality and entrepreneur.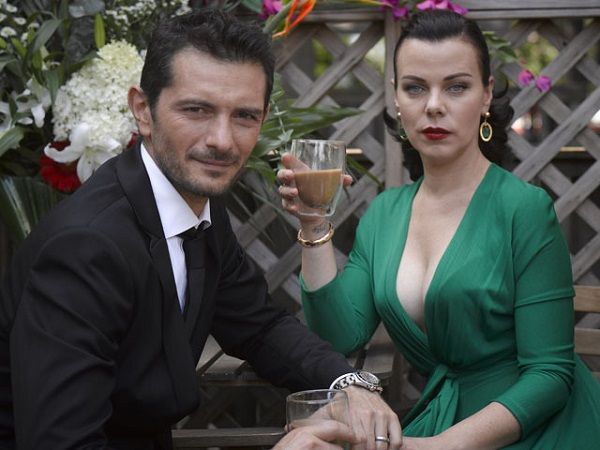 They married on 16th March 2002. Similarly, Debi shared the secret to their healthy married life. She told,
"We're just committed," 
Mazar added,
"We love each other, we have fun, we laugh. We fight, but we never go to bed mad. We try not to. We cook and we drink! We dance with great music, try to keep the house happy and always talk."
Likewise, Debi and Gabriele have two daughters Giulia and Evelina. The family of four along with their dogs live in Brooklyn, New York.
Also read Lucy Bolster and Mark Redknapp's married life. Her daughter and ex-fiance Antony Costa
Short bio on Debi Mazar
Deborah Anne Mazar Corcos known as Debi Mazar is an American actress and television personality. She is known for playing a sharp-tongued woman.
Similarly, she is known for her role in a series named Cooking Channel, Jersey Girl-type roles, HBO series. Read more bio…
Source: Instagram, CNN, FoxNews