Celebrity facialist Tracie Martyn and her new all-natural skincare product line-Resculpting Facial!
Celebrity facialist Tracie Martyn has come a long way in her career. She has been an editorial makeup artist and also done makeup for Kim Kardashian, Emma Stone and the like. She has now founded her own all-natural product line.
The inspiration for Tracie Marytn's all-natural product line
Tracie Martyn and her husband Marius Morariu thought over the makeups available in the market. They are aware that the chemicals used in the cosmetics and makeup kits could harm the skin. At the same time, they knew that the natural products used in the market for makeups were not really effective. They wanted to have a makeup product which uses only the natural and organic ingredients in it and at the same time should be luxurious and high-performing.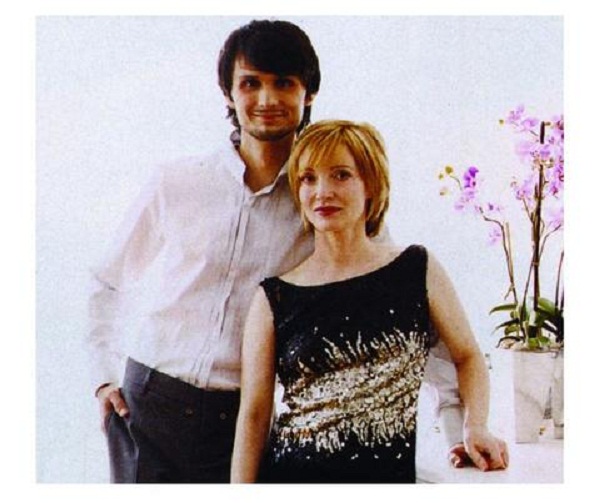 They did not want their clients to worry about the chemical-laden in the skincare products they use. At the same time, they should get some effective natural products. Having thought on this, they then came out with their own natural product line which was safe and also effective.
She said:
"I began using natural products on my clients after my partner Marius Morariu (who is also a holistic nutritionist and our natural product formulator now) informed me of all the chemicals in skin care and he wouldn't let me use them. I started using a natural line from Australia, but it wasn't effective. So Marius and I started to formulate our first product, the Firming Serum. We were the first brand to produce all-natural and anti-aging products. We were ahead of our time, but no one was really interested in covering it then, because it was too early for that movement; still the products did very well, because of how effective they are."
Resculpting Facial
Tracie founded the line for skincare and other makeup products which she named Resculpting Facial. It has a lot of features in it and also great benefits for all types of skins. This is an alternative to Botox, fillers and plastic surgery. She and her husband own a salon on Fifth Avenue.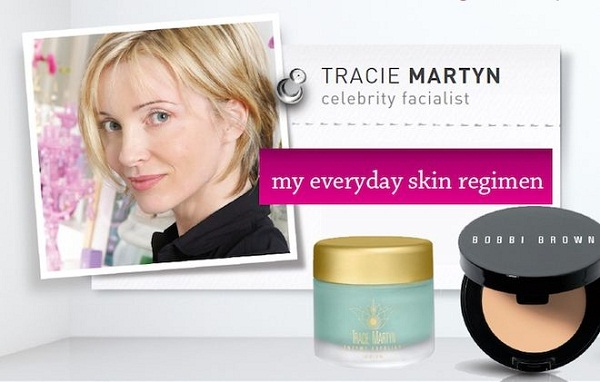 Tracie and the start of her career
Tracie was a creative person right from the start. Talking about her journey from a makeup artist to a facialist, she had said:
"I always wanted to do something creative and when I was eighteen I was lucky enough to start doing makeup in London where Bow Wow Wow, Bob Geldof, and Elvis Costello used to go for haircuts, I became a self-taught makeup artist there. From there I started working with Tony McGee, Sam McKnight, and Mario Testino in Paris and London, so I got to know a lot of the supermodels during that time. I actually worked with Naomi [Campbell] when she was fifteen.

"After working all over Europe I moved to New York in the '90s and started working with Annie Leibovitz for Vanity Fair and Vogue. I was doing makeup for people like David Bowie—it was an amazing time. I started doing at-home facials with the models and I worked on one of the girls from the Donna Karan show and Donna noticed a difference in her face. So I started treating her; after that I was featured in Vogue in 1999—Donna Karan told them it took ten years off her face and Diane von Furstenberg said she had canceled her plastic surgery appointment in favor of my facials."
Tracie Martyn and her clientele list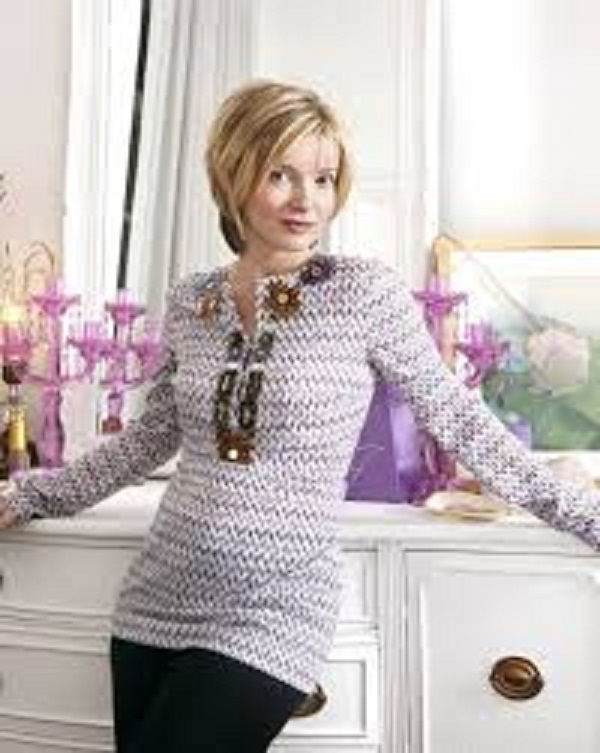 She has a famous clientele list. Talking about it, she said:
"Clients like Diane von Furstenberg, who I have had the pleasure to work with for two decades, come in weekly for a facial. Before the Oscars my clients come up to three times within 10 days, including the day before for my trademarked Red Carpet Facial—including Meryl Streep, Kate Winslet, Sofia Vergara, Patricia Arquette, and Jennifer Jason Leigh. During Fashion Week we work with Tory Burch, Riccardo Tisci, Nicolas Ghesquière, Brandon Maxwell, and other amazing designers before their shows. Naomi Campbell comes all the time and a lot of young models, including many Victoria's Secret models, because they look so glowy and sculpted immediately after so they can go straight to their go-sees.

"I've also been lucky to work with huge influencers like Rihanna and Oprah Winfrey, as well as heads of states. I'm always inspired and happy to work with anyone who's bringing in more for the higher good of the planet."
Source: coveteur