Celebs best look in iHeartRadio Music Awards 2021!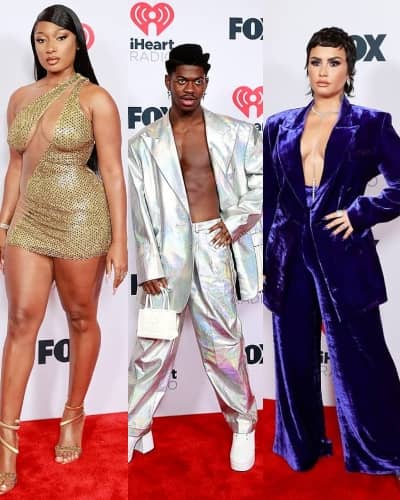 On Thursday, May 27, 2021. the iHeartRadio Music Awards, held at the Dolby Theater in Los Angeles. However, many celebs can't attend the Award show due to Covid.
These are some best looks in iHeartRadio Music Awards.
1)Demi Lovato
Demi stepped out onto the red carpet in a purple, velvet double-breasted blazer and matching high-waisted wide-leg trousers by DUNDAS and a new mullet haircut. She also accessorized the look with diamonds, wearing a necklace, earrings and rings, and a white gold diamond ring.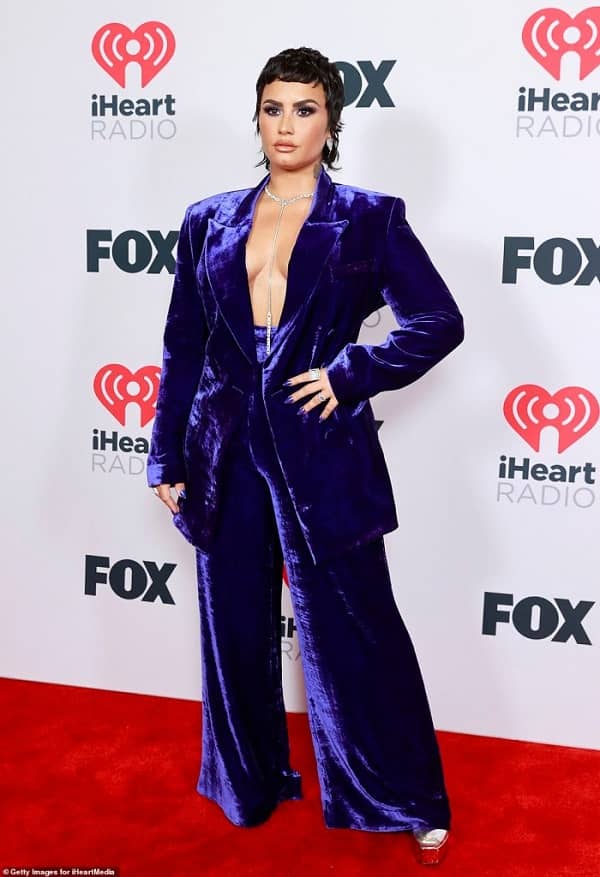 2)Megan Thee Stallion
The Savage rapper hit the red carpet in a gold Mesh Paneled mini dress with a glittering finish. Stallion continued the gold appeal of her look in sequined sandals. Megan featured a trending ankle-wrap heels snake across the ankle and calf for a standout punch and a supported fit.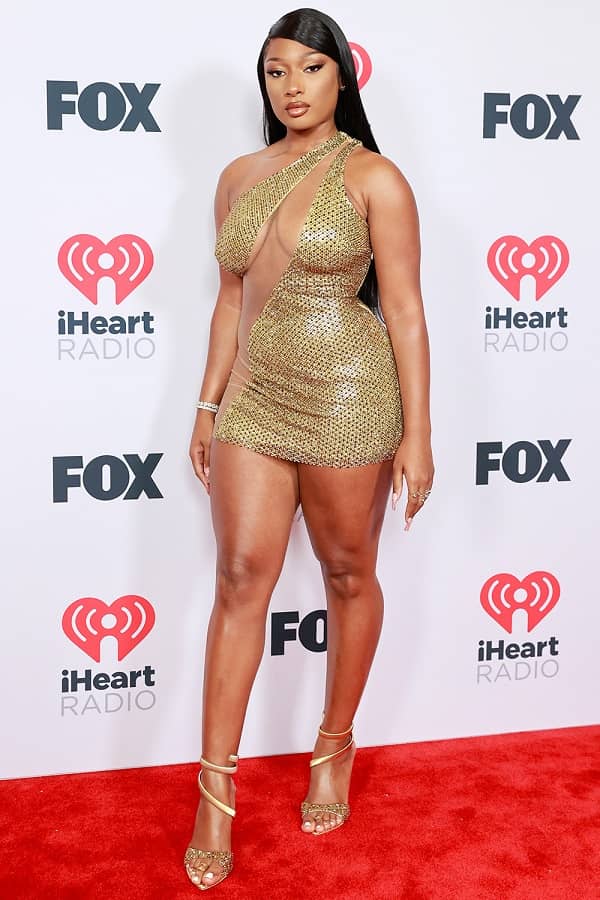 3)Doja cat
Doja arrived on the red carpet in a set of a wow-worthy dress all formed with sheer green fabric and a cape design. She also wore a matching color earring with a long straight hairstyle. Her elevated sky-high D'Accori heels clearly matching the outfit.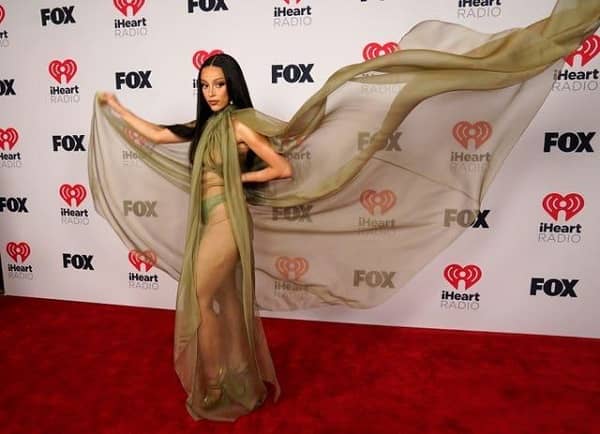 4)Lil Nas X
Lil rapper wore an iridescent suit with wide lapels and an oversize silhouette reminiscent of '80s tailoring. The famously daring dresser paired the outfit with silver earrings, white platform heels, and a teeny Telfar bag, also in white.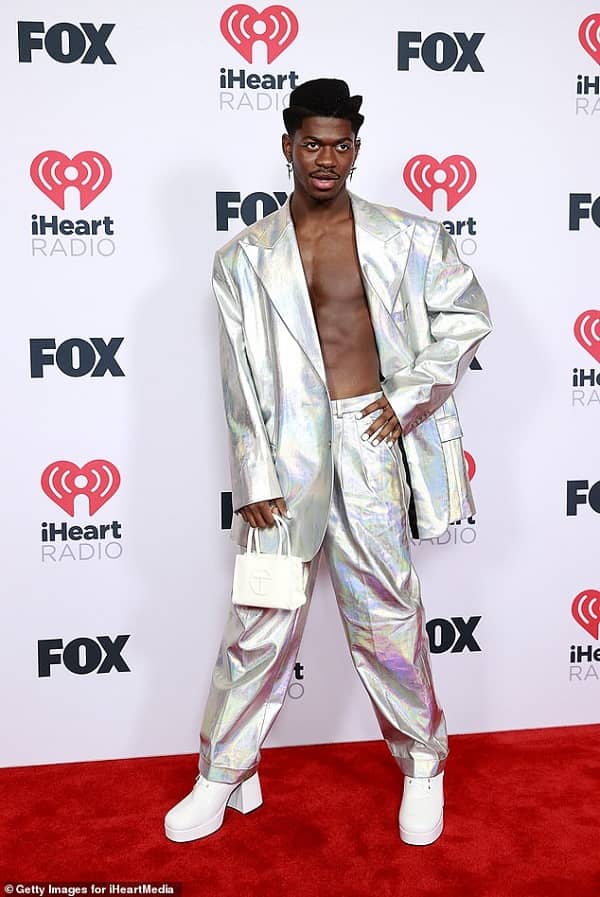 5)Megan Fox
Megan went glam in a coordinating silky pink corset and pants set from Mach & Mach's fall '21 collection. She matches her dress with a 4.3-inch heel which holds together with an ankle-wrapping with a dramatic crystal-embellished bow. She has also carried a small handbag which was also crystal-embellished.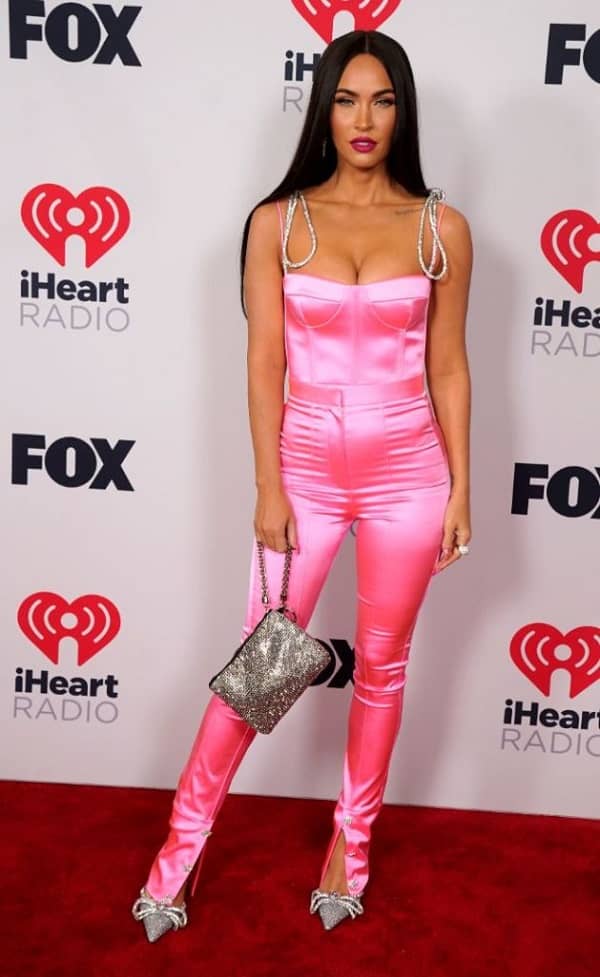 6)Charli D'Amelio
Tiktok star Charli was also present. She wore a simple and elegant black outfit. She wore a black one-piece with colorful harts. Likewise, she wore a black heel matching her dress. Her hair was well done with beautiful earing.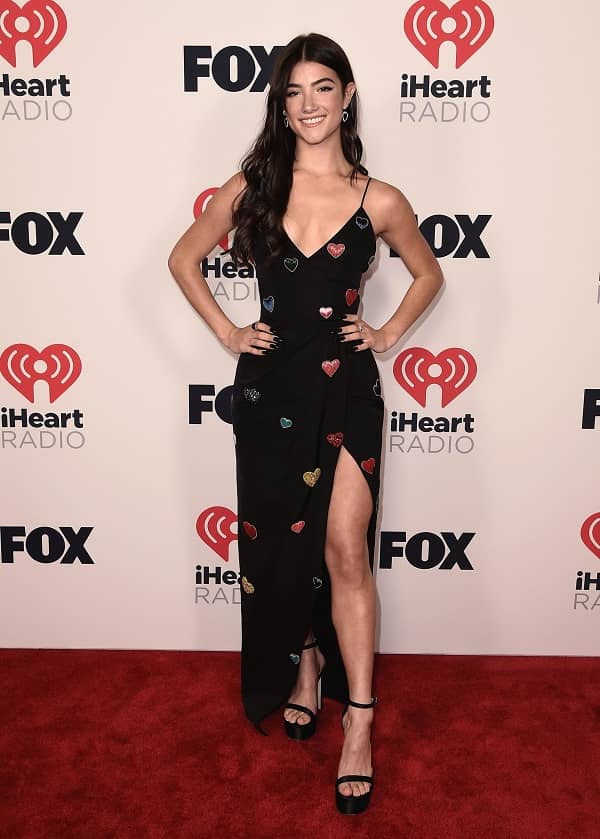 7)Ariana Grande
The newlywed singer wore a silky purple crop top and skirt on stage. She matches her dress with a diamond necklace and earing. Ariana skipped the red carpet ahead of the show since she and The Weeknd were the ceremony's opening act.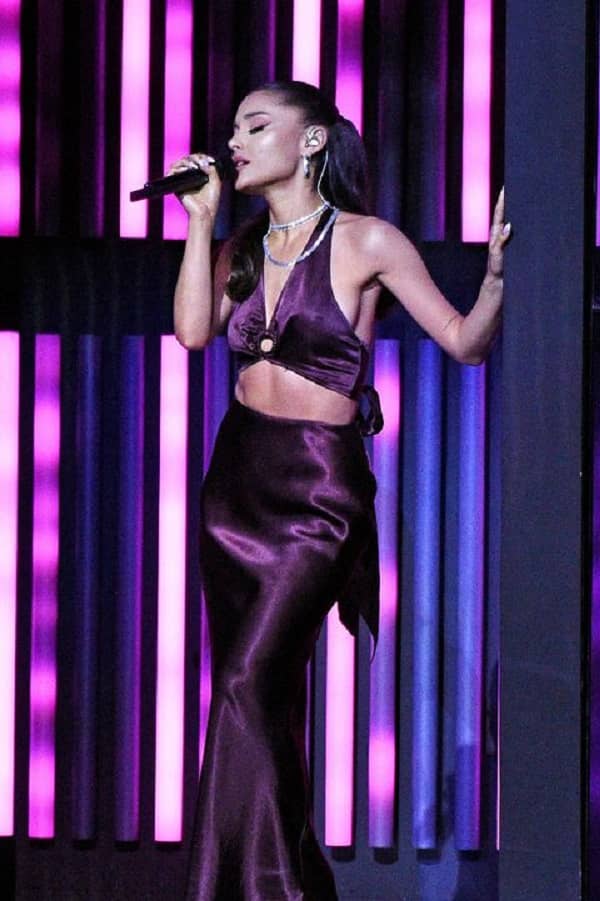 Also read, Exclusive Ariana Grande wedding photos you must not miss! 
8)Robin Thicke and his son Julian
The father-son duo really rocks the IHeartRadio Music Awards by stylish maroon color tuxedo. They both wore black formal shoes and a golden suit pin. Robin and Julian really look cute together.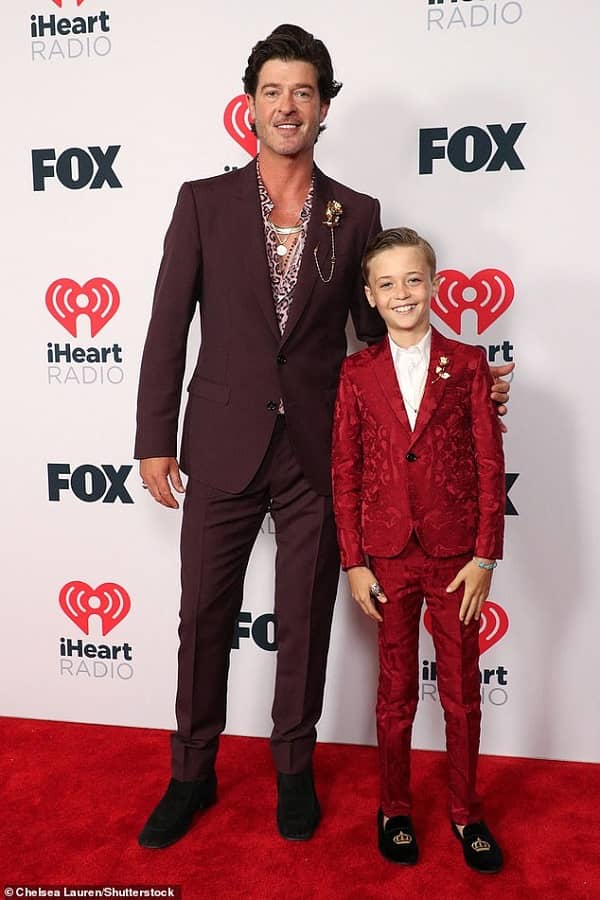 You may also like to read, Robin Thicke and Brother Brennan Legal Battle with Father Alan Thicke's Third Wife Tanya Over Estate!