10 celebs who prefer healthy drinks rather than alcohol!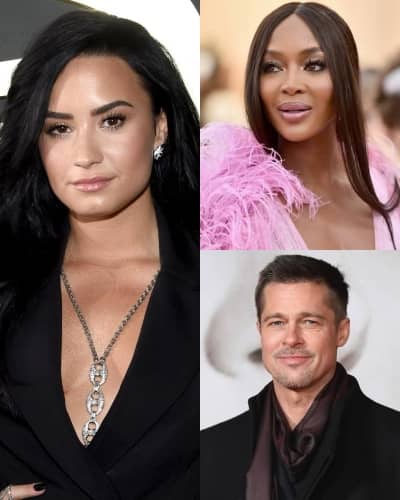 Alcohol is synonymous with celebrations: making toasts at weddings, saying cheers to a coworker's promotion, and pouring oneself a glass of wine or beer to cap off a long week.
Although it can be hard to imagine a glamorous Hollywood party scene without sipping on glasses of champagne, these celebrities have proven you can still party and enjoy yourself too while embracing the sober life.
Here, 10, celebrities who have ditched alcohol, and why they decided to make the bold move.
1)Demi Lovato
In past, Demi has struggled with bipolar disorder, bulimia, self-harm, and substance abuse. But now she quit all her habits and started living a healthy and happy life. In March 2018, she celebrated six years sober. Lovato expressed her gratitude on Twitter the day of her anniversary saying, "Just officially turned 6 years sober. So grateful for another year of joy, health, and happiness. It IS possible."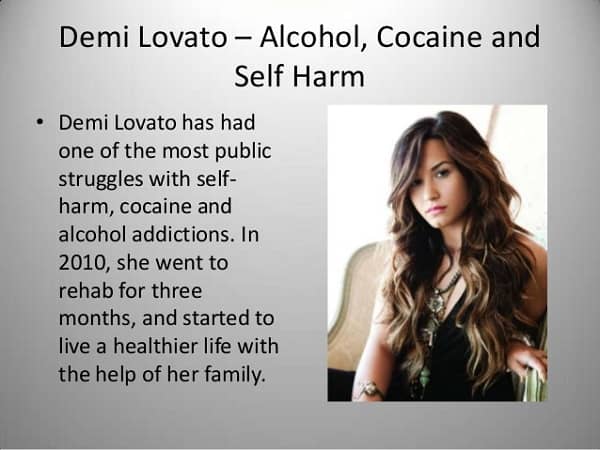 2)Kelly Ripa
The New York Times reports that Ripa is also a longtime supporter of Mothers Against Drunk Driving after a 1999 incident in which her sister and nephew were injured in a car accident caused by a drunk driver. Ripa suggested that the decision to abstain from alcohol had coincided with Ryan Seacrest's appointment as her cohost in 2017 but in fact, she's been taking steps toward a healthier lifestyle for years. Instead of alcohol she follows a plant-based alkaline diet, works out regularly, and takes supplements including omega-3 fish oil and turmeric.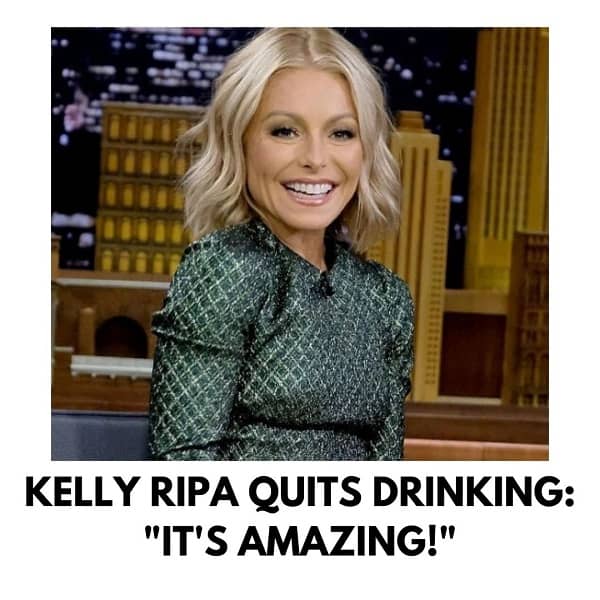 3)Jennifer Hudson
The comedian Chelsea Handler, Hudson opened up on Chelsea Lately in 2013 about alcohol she said, she never has a drink in her life and she's sober. Hudson played a heroin addict in the movie The Inevitable Defeat of Mister & Pete. In order to effectively play her character, she needed to do a lot of research. "Normally as an actor, you have things to pull from. I was like, 'I don't know what it's like to feel any of that,'" Hudson revealed to Handler. She ended up spending time with ex-addicts at a rehabilitation center to better understand what it feels like to struggle with drugs and alcohol.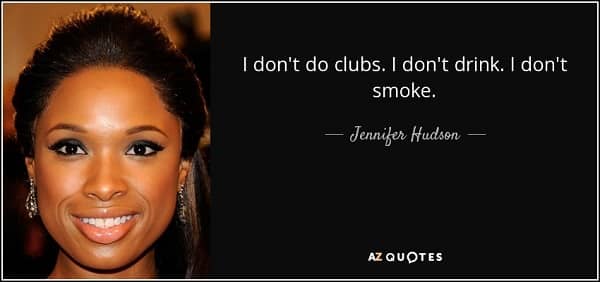 4)Sia
Sia has been sober for 10 years after previously suffering from an addiction to drugs and alcohol. Sia sobered up and decided that if she was going to continue to be in the music industry and stay healthy, she wanted to go incognito.
She told James Corden on The Late Late Show about her addiction struggles before she became the household name that she is today.
"I was a singer already for like 10 or 11 years to mediocre success, and I was an alcoholic and a drug addict."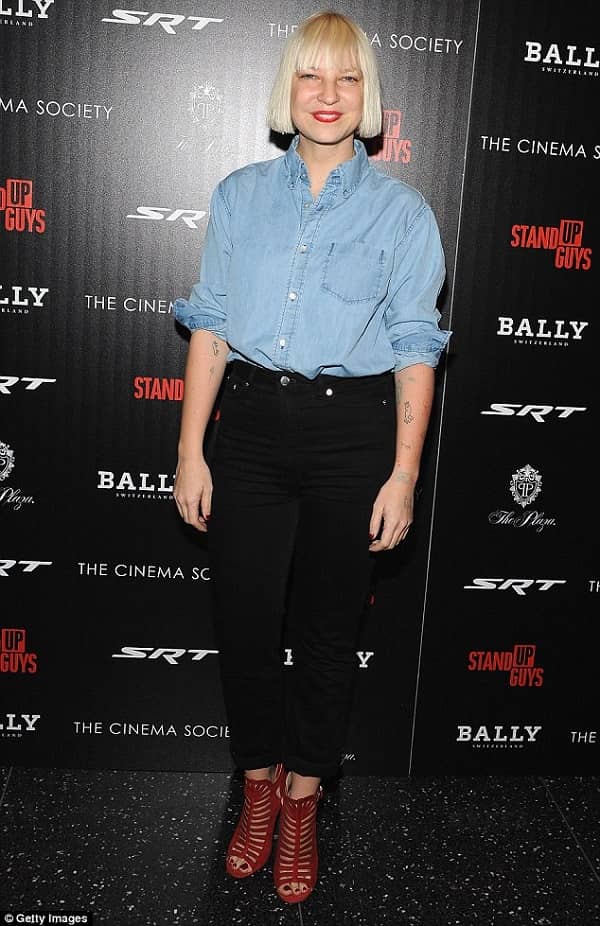 5)Brad Pitt
The actor recently discussed how he is 'committed to being sober after spending a year and a half in Alcoholics Anonymous (AA) following his divorce from actress Angelina Jolie in 2016.
Speaking to The New York Times in 2019, he reflected that
"I had taken things as far as I could take [them], so I removed my drinking privileges."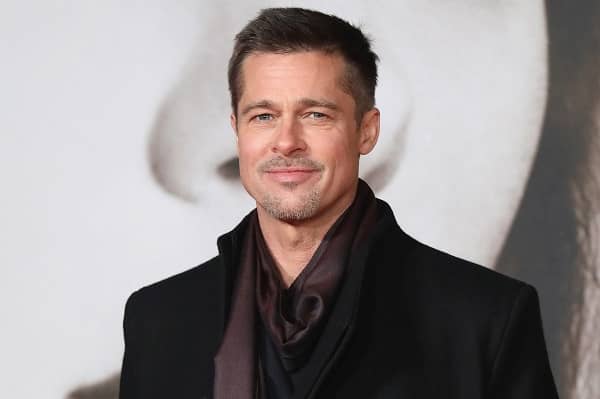 6)Robert Downey Jr
The actor's alcohol issues began in childhood and resulted in drug addiction, too. Following several stints in rehab during his career, some run-ins with the law, and a stint in prison, he finally got clean.
He said,
'So the thing is to get out and recognize the significance of that aggressive denial of your fate, come through the crucible forged into a stronger metal. Or whatever. But I don't even know if that was my experience.'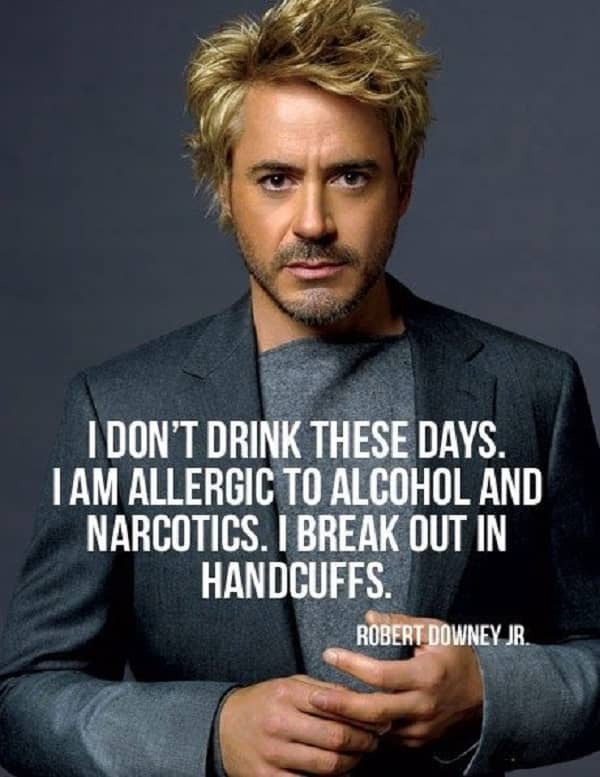 7)Blake Lively
The actress ever indulges in alcohol and calls herself a big 'foodie'. It isn't clear whether the actress doesn't drink at all however it's safe to assume she doesn't drink regularly.
In 2012, she told, 'I don't drink. I've never tried a drug. It's just something that I genuinely don't have a desire for,'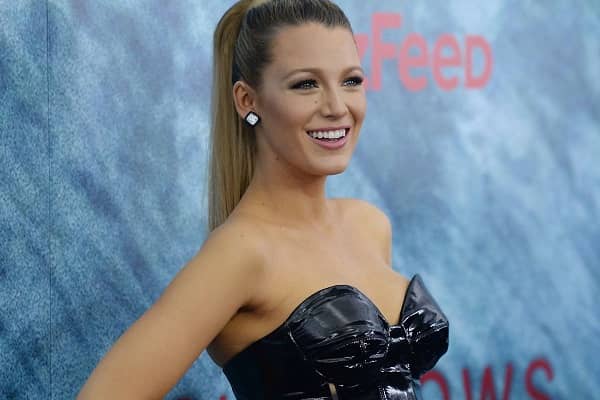 8)Bradley Cooper
Bradley Cooper, who battled with addiction to alcohol and painkillers, became sober at 29-years-old and has credited this decision with saving his acting career and allowing him to take care of his father when he was ill.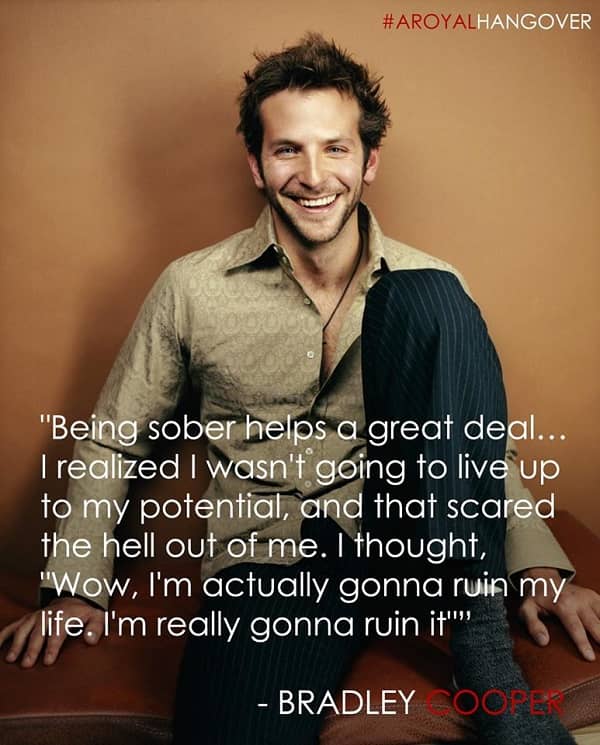 9)Jada Pinkett Smith
Smith has been sober for almost 20 years, after finding herself drinking two bottles of wine on the couch each night, and has been an advocate of sobriety ever since.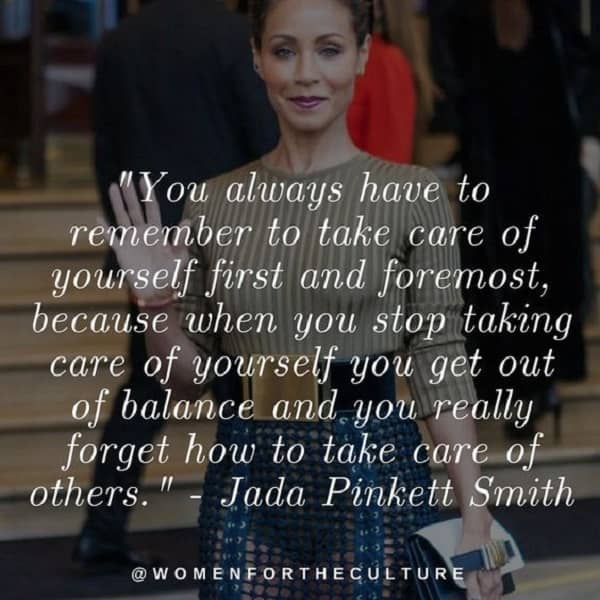 10)Naomi Campbell
The supermodel turned her back on drinking around 2012 after joining Alcoholics Anonymous. After having reluctantly found herself in the spotlight for assault and other alcohol-induced antics.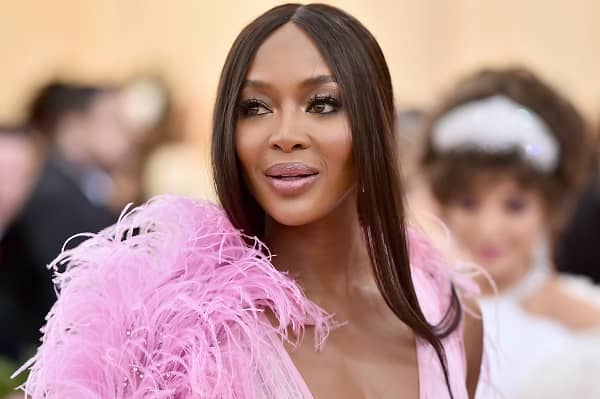 You may also like to read, Check out these Celebs with dad bods! Are they sexy or nay?