Cem Habib is Caroline Stanbury's husband. Know about their marriage, children, net worth
Turkish financer, Cem Habib is a married person. He married Ladies of London star Caroline Stanbury in 2004. The couple has been married for about 15 years.
A happy marriage is about memories of promise, forgiveness, and togetherness, to never give up on each other.
Caroline Stanbury married Cem Habib
The 43-year-old reality star, Caroline Stanbury tied her knot with Turkish born Cem Habib in 2004.
He is a caring husband and he gifted a marble sculpture of a handbag for an anniversary present, a canary yellow diamond ring after the couple's twins were born.
They like to spend their vacations and attend events together.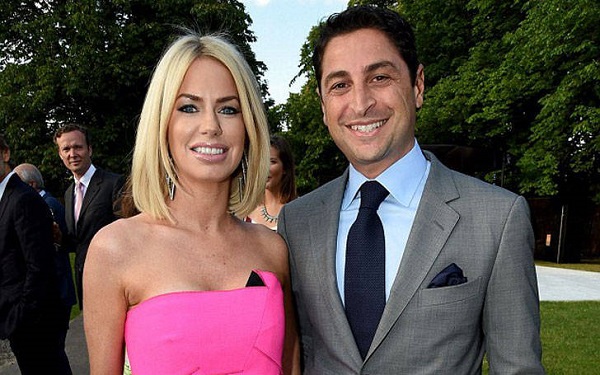 Cem and Caroline's relationship and their children
Cem has shown that he's a supportive father and husband (especially as Caroline struggles to keep her business afloat this season).
Their married life is going as smooth as there are no rumors about their separation or an extra-marital affair.
Being knotted with Caroline, he has welcomed three amazing kids. They welcomed their daughter Yasmine Habib in 2006. And later, they welcomed twin sons, Aaron, and Zac in 2010.
Cem Habib's Profession
He is a partner for a private equity firm and he previously worked in an investment management company Cheyenne Capital where he was London's most high profile hedge fund managers.
These days, Cem seems to be involved with the live-streaming app MyEye, and he's in good company.
He has a successful career of his own. He frequently travels around the world.
Caroline said,
"He speaks six languages and has the best memory ever,"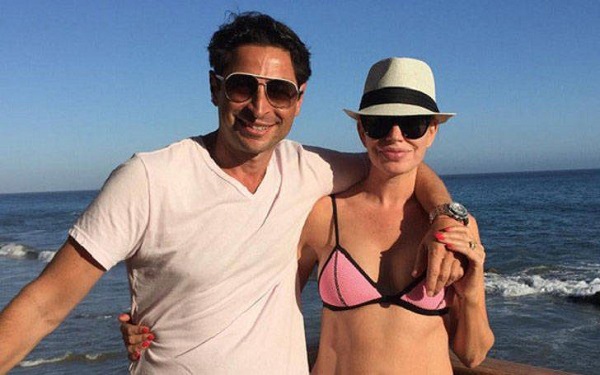 Caroline added,
"[It's] giantly annoying for me who likes to forget certain things."
Despite jetting all over the world, Cem and Caroline make time for a date night once a week.
She said,
"Every Friday we do a movie dinner night with all our children and have a sleepover in our room. They all have their own mattresses and they sleep on the floor next to us! They look forward to it every week and so do we,".
Cem is not originally from London
Cem is a perfect example of that, who is originally from Turkey. Though he still returns to his native land every once in a while, London is truly his home now.
Know more about Meet Rob Sussman, the first and now ex-husband of American actress, Ricki Lake!
Past relationship of Sem Habib and Caroline Stanbury
Cem Habib has not mentioned his past relationship status. She has had an affair with several people in the past.
When she was 24-year-old, she dated actor Hugh Grant and the pair began secretly dating.
In 2000, she dated Prince Andrew after his marriage split from the Duchess of York – he even took her to a Martha's Vineyard Gala with Bill and Hillary Clinton. The pair separated due to the continued press attention on their relationship.
Before marrying her husband, she also dated Sylvester Stallone and footballer Ryan Giggs.
Love-rat Giggs was in a relationship with his future wife Stacey Cooke at the same time as he was dating Caroline in 2002. The relationship ended when Stacey got pregnant.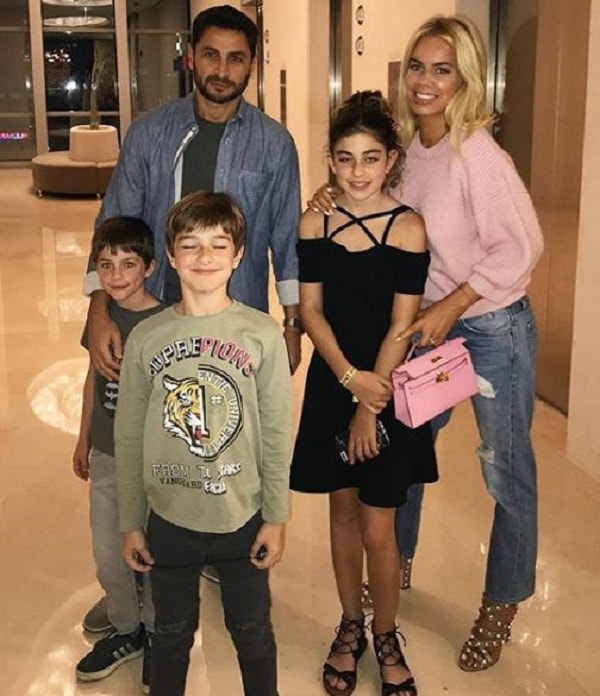 Cem Habib's Net worth
Cem Habib is a credible businessman and financier. He is earning an extraordinary salary and he has an estimated net worth of $50 million dollars. He and Caroline own a house in England.
Know more about How much is she worth? Know about NeNe Leakes' net worth!
Short bio of Cem Habib
Cem Habib is a successful Financier and partner at CIS Private Equity Management Limited. He is famous as the husband of Caroline Stanbury. He was born on February 21, 1975, in Turkey. Furthermore, he is a graduate in BA and BS degree in International Business and Finance.
Short Bio on Caroline Stanbury
Caroline Stanbury is an English reality television personality. She is popular as a co-star in Ladies of London. She also started her career in public relations and later on worked as a fashion stylist. More Bio…