A Chair devoted to Comedy at SCA in Robin Williams' honor: Tribute to the World's greatest comedian on his 66th birth anniversary!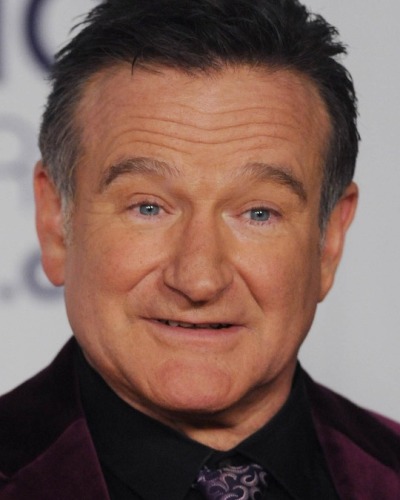 Tribute to this great actor
21st July 2017! This day marked the 66th birth anniversary of Hollywood's renowned actor-comedian Robin Williams.
Robin Williams was a wonderful actor who could effortlessly act both serious as well as comic roles. He has started a renaissance in film comedy.
He had a global reach and fame. Hence on this day, worldwide people remembered him. Newspapers, magazines, TV news, and websites carried stories about this man who did live a full life but unfortunately died a suicidal death!
His life story, details about his death, film life journeys, and clips from his roles in films were played for all to see and recall this great soul.
This legend's impact on the world's comic work is long-lasting and cannot be erased for many more years to come.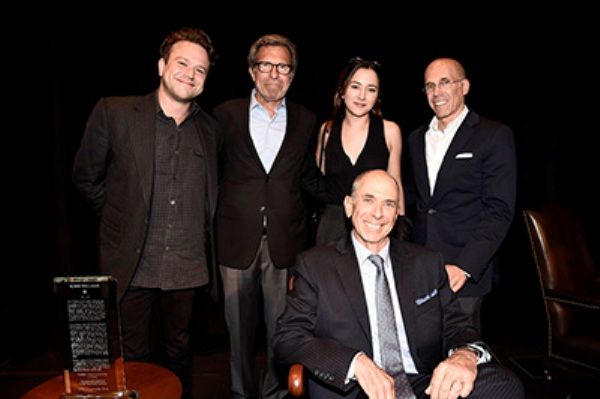 In June 2017, the George Lucas Family Foundation established the Robin Williams Endowed Chair in Comedy at USC's School of Cinematic Arts.
This would be headed by producer Barnet Kellman who is also a professor at SCA. Kellman considers this an honor.
He said:
"I think I just went white, my blood sugar dropped and then shot up, in rapid succession. We all had such an incredibly visceral reaction to the news that Robin was gone. Everybody appreciated him but, as it happens when you lose somebody, the depth of that appreciation increased. Everybody became just so aware of what he meant to us. So to be associated with his name, to have his name associated with the School of Cinematic Arts, was just an awesome surprise. It just came as a total shock to me."
Kellman has been at the forefront in making the curricula for comedy at SCA. There is no such program in any of the academic institutions in the world and comedy as a subject is not taken seriously.
Talking about it, Kellman added:
"No school has really taken on the mantel of fostering comedy. Here [at USC] we want to be the incubator of comedy."
Kellman also remembered the moment when Robin Williams had visited the set of his romantic comedy 'Straight Talk' in 1992.
Kellman said:
"Everybody turned and listened, as Robin uncorked his comedy for 15 straight minutes. He was a magical presence."
The courses offered would comprise Foundations of comedy, writing for half-hour comedy series, and direction in a comedy.
There would also be a 3-day comedy festival complete with panel discussions, screenings, and more.
Robin's eldest son, Zachary Williams is touched by this move. He feels that his father too would have felt humbled by this great honor bestowed on him.
Zachary is grateful that the craft which his father so deeply loved and respected has received the formal stamp at the college level.
You may like to read RHOA star Cynthia Bailey is engaged to boyfriend Mike Hill!
Robin Williams' family life
Robin Williams was no doubt a great performing artist. The comedy circle would be incomplete without his name. Robin Williams had 3 marriages in his lifetime.
He was first married to Valerie Velardi in June 1978. The couple had a son Zachary Pym Williams in 1983. However, they divorced in 1988.
The reason for this divorce was suspected infidelity on the part of Robin Williams. Robin then married Zachary's nanny Marsha Garces in 1989.
She had become pregnant with his child. Their first daughter Zelda was born in 1989 while their son Cody was in 1991. The two separated and their divorce was finalized in 2010.
Robin went on to marry a third time. His new wife was graphic designer Susan Schneider. Their wedding was solemnized in St. Helena, California on 22nd October 2011.
His children are all in the entertainment industry.
Robin's suicide
On 11th August 2014, the world woke up to the sad news of Robin Williams' death. It had shocked the world. He was found hanging in his bedroom with a belt.
He was in a slight suspension in a sitting position. 911 was called in for non-responsiveness. They tried to resuscitate him but were unsuccessful. He was declared dead at 12.02 pm.
The likely cause of death was asphyxia due to hanging. It was attributed to suicide. His wife had last seen him at 10.30 pm the day before.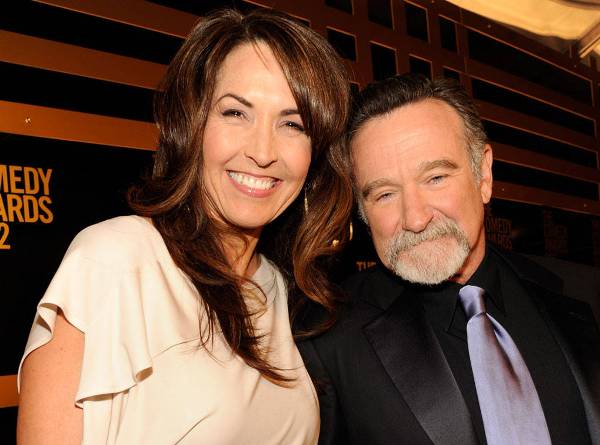 Robin was battling depression for a very long time, according to his wife. Robin Williams suffered from Parkinson's disease. His autopsy toxicology screen showed anti-depressants, caffeine, and Levodopa (Parkinson's disease drug).
The autopsy also pinpointed the true cause of his suicide and death; it was due to Lewy Body Dementia. His widow Susan recollected that Robin did have a number of mental disarrays before his death.
He used to manifest different symptoms at different times. Then he developed depression, anxiety, and paranoia which were diagnosed as part of his Parkinson's disease. It was Lewy Body Dementia that actually took his life.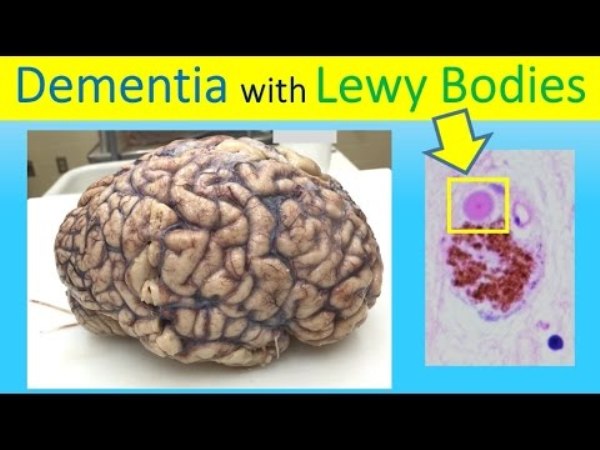 Also read Facts related to Patricia Ann Vincent-the third wife of late actor Jan-Michael Vincent!
What is Lewy Body Disease?
It is a degenerative disease in which Lewy bodies get deposited in the brain cells involving memory, thinking, and movement. It is a gradually progressive disorder.
There may be rigidity, tremors, and slow movements similar to Parkinson's disease. The patient also may experience visual hallucinations and have altered attention and alertness. The cause is not known.
The treatment modality includes treatment of symptoms and management of the associated neurosis. There is no cure for this disorder.