Chance the Rapper and his longtime lady love Kirsten Corley were married in Newport Beach in California on 9 March 2019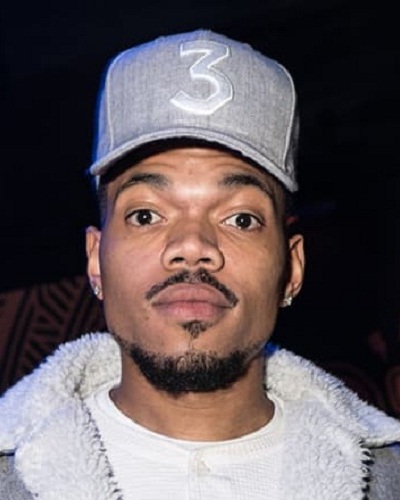 There was another celebrity wedding on 9 March 2019. Chance the Rapper chose this day to wed his longtime sweetheart Kirsten Corley in California. It was a star-studded affair and many famous faces attended the wedding!
Chance the Rapper and Kirsten Corley are married
Chance the Rapper married his longtime girlfriend Kirsten Corley on 9 March in Newport Beach California. The function was held at the Resort in Pelican Hill. US Weekly has confirmed that the wedding has taken place.
On 28 December 2018, the couple had a civil marriage which was performed in Chicago. The formal celebration was done this weekend. It was under a huge rotunda that was overlooking the wide ocean nearby.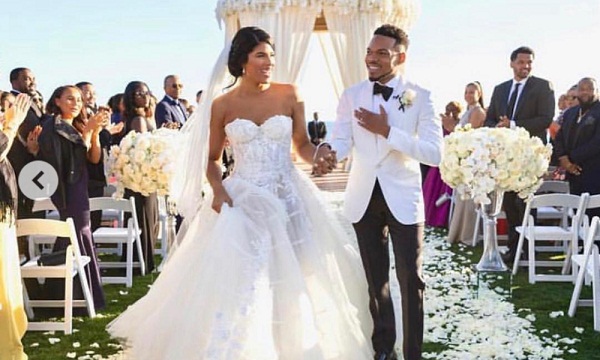 There were 150 attendees which celebrities such as Kim Kardashian and Kanye West. There was also Dave Chappelle. One of the attendees opined:
"It was a beautiful ceremony."
Chance the Rapper and Kirsten Corley and their relationship
The couple Chance the Rapper, 25, and Kirsten have known each other for many years. Chance had detailed how he met Kirsten in a Twitter thread. He revealed that he met Kirsten in 2003 but they were just friends. It was a decade later that the couple started dating each other.
After two years of a wonderful courtship period, Kirsten became pregnant with their first child. She delivered a baby girl named Kensli Bennett. In 2016, the couple separated for a while but they did not cite the reason for it. But they continued to harbor love feelings for each other and they got back together again.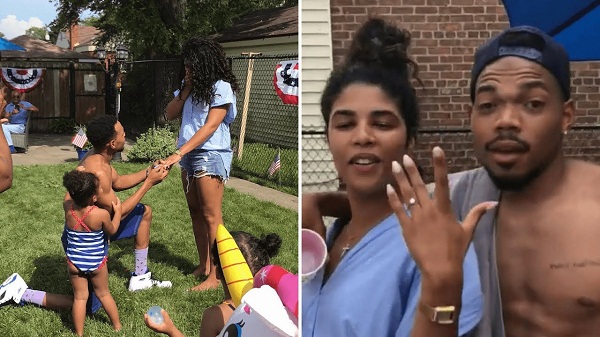 On 4 July 2018, they engaged at a barbecue. Chance had asked Kirsten at that time:
"Kirsten Katrina Corley, will you make me a man and be my wife?"
And now the marriage to cement their bond further!
About the wedding ceremony and decorations
The wedding took place on the oceanside. All of the decors were white and appeared serene. White roses were lining the aisle and the decorators had strewn white petals on the floor. An eyewitness said:
"The bride, Kirsten, wore a strapless white dress and Chance wore a white tux with a black bow tie. It was a romantic ceremony and a string quartet played as they entered. In the middle of the ceremony, their little daughter Kensli ran up and Chance picked her up and held her. It was very sweet and loving to watch."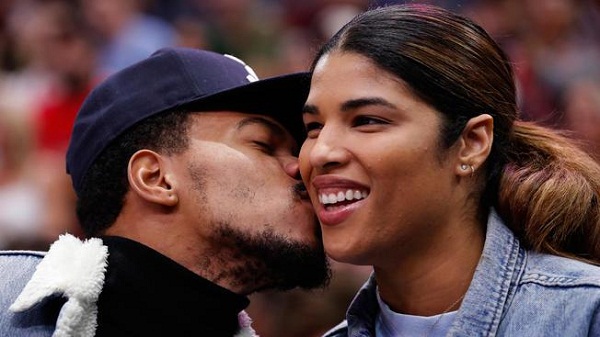 Talking about the guests, the eyewitness revealed that Kim and Kanye came at last but cheered the couple as they kissed passionately. The insider added:
"After the ceremony, Kim and Kanye hung out with Dave Chappelle on the lawn. They were all laughing together and having a great time. They posed for photos and Chance came over to chat and they congratulated him and gave him hugs. Kim and Kanye were offered some champagne. Kim passed but Kanye took a glass. Then they walked inside together for the reception. It looked like they were very happy to be there and to see their friend get married. They both never stopped smiling."
Source: Popsugar, eonline