Chanelle Hayes reveals her astonishing body transformation after her weight loss!
English TV personality Chanelle Hayes has lost weight and displays an incredible body transformation. Her size 18 clothes are now too big for her.
Chanelle Hayes and her weight reduction
Chanelle Hayes funds that her size 18 top is too big for her. She tweeted her unbelievable weight decrease and impressive body transformation. Chanelle took to Instagram to disclose that her favorite pair of black jeans is now falling down and too loose for her.
She had earlier talked about her personal struggles with excessive weight. She revealed two pictures side-by-side. In the previous, her top was on her body and unable to cover it completely but in the recent snap, the same top was loose for her. She captioned the two pictures:
"This top is a size 18 and was tight on me and didn't even cover my bum at back or reach below my fly zip at the front!"
Chanelle, 31 continued:
"Now it is completely baggy and hangs down to the back of my knees! I may still have a long way to go but for me, this #transformationtuesday makes me feel very proud! Also, the black jeans literally don't fit without falling down now!"
Chanelle Hayes' fans praise her weight reduction journey
The fans of Chanelle Hayes decided to offer their praises for her great achievement in weight loss. One of her fans complimented her:
"Wow you're smashing it!"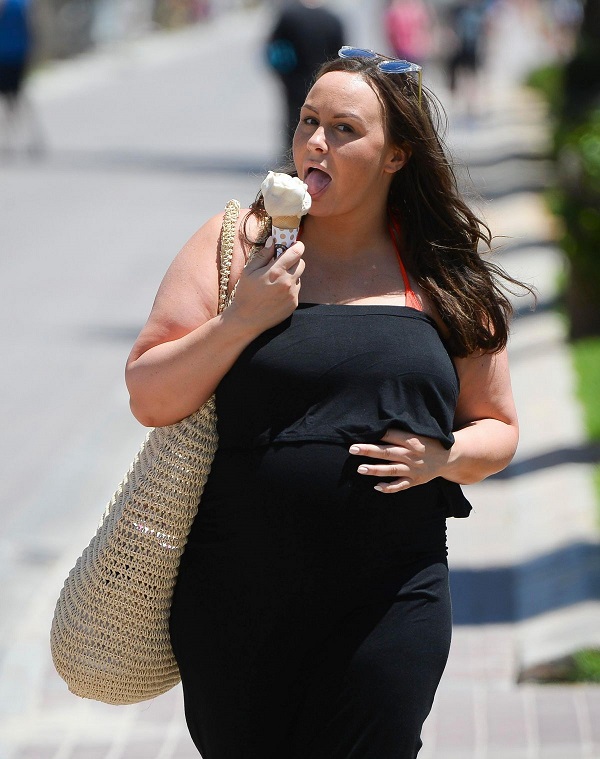 A second fan commented:
"You're an inspiration to us all!"
Chanelle Hayes and her struggles with excessive weight
Chanelle Hayes has been communicating to her fans how she is battling her excessive fat. She was, size 8 to start and after the birth of her two children became size 18. In 2014, after some efforts, Chanelle lost 4 stones, but a short time later put on a lot more. She gained 6 stones in a matter of weeks. This was before the birth of her second child, Frankie, whom she shares with ex-boyfriend Ryan Oates.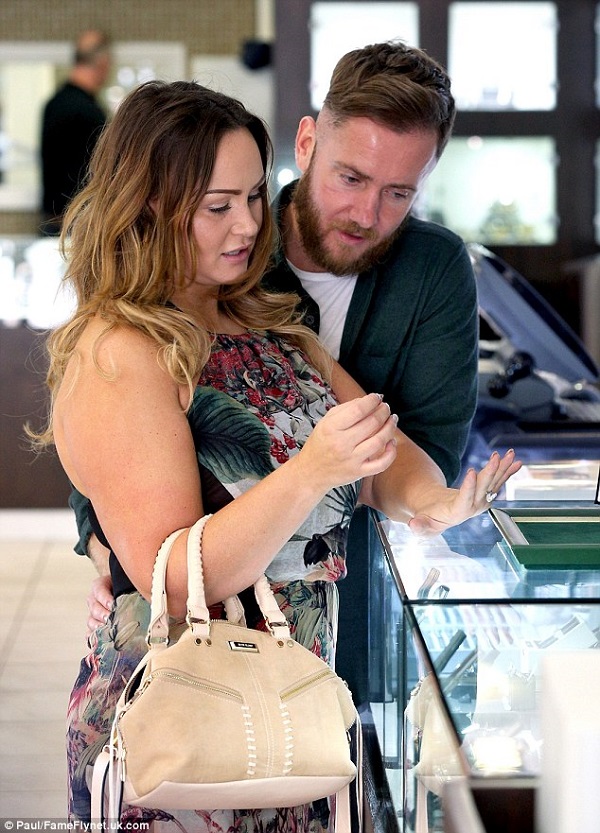 In 2017, Chanelle was on the show This Morning with Philip Schofield and fitness fanatic Davina McCall. At that time, Chanelle had said:
"I want to have more children – not right now obviously because it's basically impossible – but it's something I want.

"I'm an 18 now. I'm too heavy. And I'm on painkillers now because I'm too heavy for my frame. I can barely get up with my back. And it's more so when my left knee is hurting, getting out of breath doing things, that's not cool."
Chanelle has two children: Frankie whose father is her ex-boyfriend PE teacher Ryan Oates, and Blakely who is 8 now and from a previous relationship. Ryan walked out of her life just two months after Frankie was born. Chanelle had said that she was left with no self-respect after that. She begged him to stay but he did not heed to her. They had dated for just 18 months. She was earlier in a relationship with Matthew Bates in 2009 and 2010.
Short Bio on Chanelle Hayes
Chanelle Hayes is an English television personality, singer, and model. She appeared on the Channel 4 reality show 'Big Brother' in 2007. More Bio…
Source: ok magazine