Change of wedding plans! Joy-Anna Duggar gets married to her fiance five months in advance: Know the reactions of the couple and family! Read on for more!
Wedding plans preponed!
Joy-Anna Duggar and her fiancé Austin Forsyth walked down the aisle together on 26th May 2017. The couple was engaged just 3 months back. The wedding was sudden and surprised everyone. The couple posted a video about the happy news on the Duggar family's official website. Their wedding will be aired on TLC on 12th June 2017. In the video, Joy-Anna Duggar could be seen seated next to her husband in a white wedding dress complete with a veil. She said:
"Saying our vows and saying 'I do' and committing our lives to each other is so incredible. I feel so blessed to be married".
Austin said:
"I think the moment I said 'I do' is just a huge burden off my shoulder. Finally being married to her is just a tremendous weight lifted off".
Joy-Anna Duggar's parents Jim Bob and Mitchelle also shared their happiness on their family website. They wrote:
"What an absolutely wonderful day our family will always treasure. As parents, we could not be more grateful for the godly woman Joy has become, and the loving husband she married! We love you, Joy and Austin and are so happy for you both, as you embark on this exciting journey together!"
Austin also said:
"I'm just looking forward to getting to share my life-its good times and its challenges-with my best friend"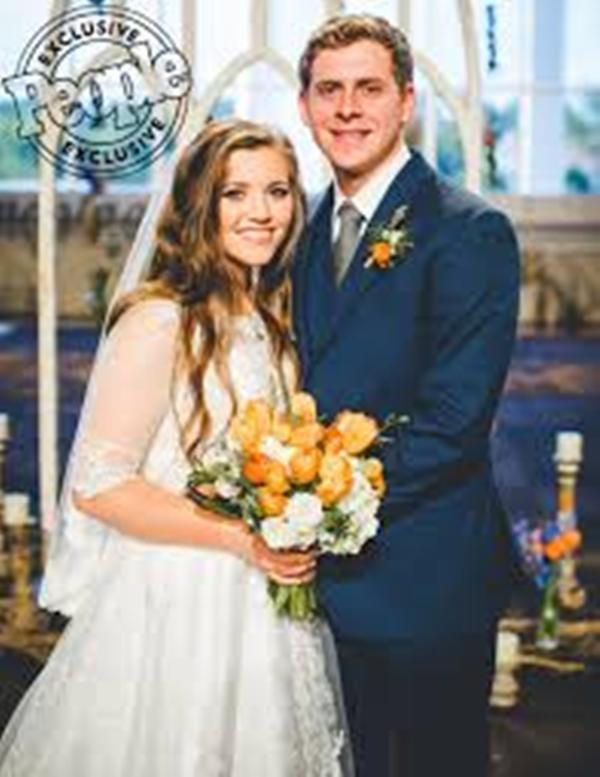 Joy-Anna and Austin's love story
Austin Forsyth, 22 and Joy-Anna Duggar, 19 have been friends for 15 long years. They started dating each other recently in November 2016 and got engaged 3 months back in March 2017. It was a whirlwind romance and it soon culminated in a marriage. They were planning for a wedding on the 28th October 2017. But this date was preponed and the wedding supposedly took place at a location close to the Duggar compound. Sources claim that it was an orange and blue ceremony and there were lots of flowers and decorations for the outdoors. The couple has also received their marriage certificate.
Both Joy-Anna Duggar and Austin Forsyth belong to conservative Christian families. But the Duggar household is stricter. They believe in God, purity, and virginity. They have male domination and subservient female roles in their family.  They detest kiss or sexual intercourse before marriage and even hand-holding or frontal hugs are prohibited. The to-be-married couple can only meet in the presence of a chaperone. The elders of the family namely Jim Bob and Michelle Duggar have 20 children and sincerely consider that children are God's gifts and birth can be controlled by God and no one else. In order to prevent bad press, they do not allow longer intervals between engagements and marriage of their children. This could possibly be the reason why Joy-anna Duggar and Austin Forsyth had to bring forward their wedding date when they were all set to tie the knot in October 2017.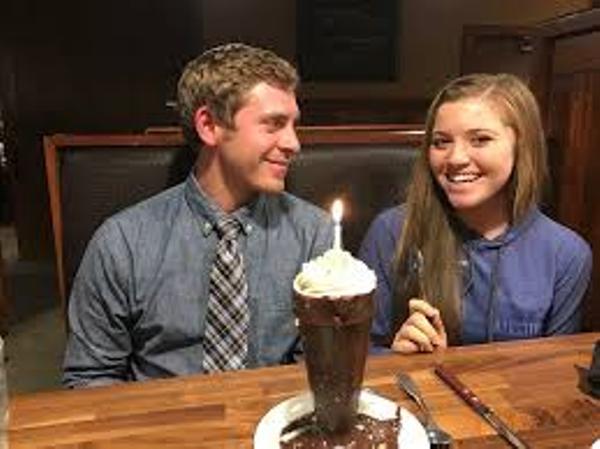 Their camping fun
The engaged couple is not allowed much of outing after their engagement in the Duggar family and they ideally should not hug or kiss before marriage. These are strictly forbidden and only side hugs are allowed. Considering the strictness in the rules imposed on their children, Joy-Anna Duggar had managed to have some fun when she went on a camp outing with Austin Forsyth and his friends in the second week of May 2017. She had taken her parents' permission before proceeding for this trip. The overnight camp was fun and thrilling.
The idea of camping for their joint bachelor-bachelorette party was Austin Forsyth's brainchild since he and his family are used to it. Explaining the reason behind it, Austin said:
"I think I like outdoor activities because I grew up doing that. My dad took me camping at a very young age, our whole family-and it's just something we have always enjoyed as a family and I hope to transfer that over to our family"
Joy-Anna Duggar said that she has never been a big camper but this trip was a blast. She said:
"My favorite part has been just hanging out with all the family and friends."
Both were quite excited and eagerly looking forward to their lives together, they said.
www.marriedbiography.com wishes the married couple a happy and blessed married life ahead!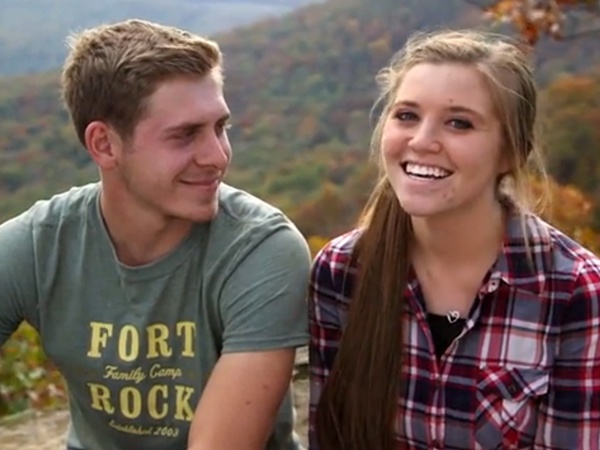 Update on their relationship and married life
The couple had their first child together in early 2018 and his name is Gideon Forsyth.
Short Bio of Joy-Anna Duggar
Joy-Anna Duggar is an American actress & Reality Television star, known for 17 kids and counting (2008), Today and 14 Chikdren and Pregnant Again (2004). More Bio…