Channing Tatum who co-parents his daughter with wife Jenna Dewan-Tatum, took his three year old daughter to see his Live Show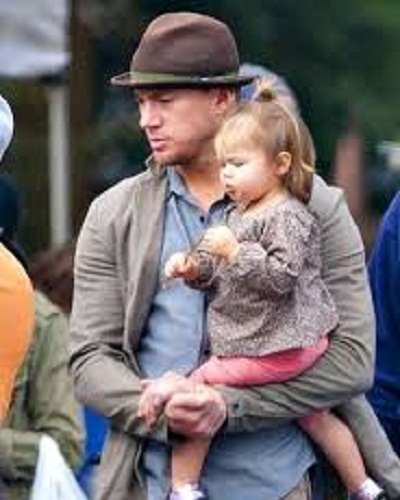 Channing Tatum's daughter was with him for watching the great Magic Mike Live Show. He revealed that his daughter has seen Magic Mike Live, the new Las Vegas Show.
Everly's part of childhood
Despite daughter Everly's age, Channing insists his baby girl has seen the live production of Magic Mike live even though it's highly unlikely to be age-appropriate.
The film is an erotic one about male strippers and it famously caused a stir with its depiction of lap dancing and drug use but has now been cashed in with a theater version.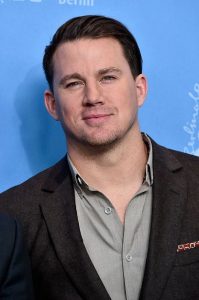 "She has already been to the show,"
the actor, 36, told Extra before the show's premiere at the Hard Rock Hotel & Casino in Las Vegas on Friday, April 21.
"She is running around here like crazy. We keep it very casual and positive around here."

"It has a story on some level,"
The former stripper told Extra of Magic Mike Live.
"The big takeaway was that we wanted it to be this really base-level experience. We want people to leave and still think about it after they leave."

"The thing that I like to say is that it will be exactly what you want it to be,"

"We have a safe word and you will find it out in the show that everyone can use and the guys actually listen. You will need a safe word, just so you know."
The story behind the physique
Although the youngster is unlikely to understand much of the storyline, fans are truly in for a surprise by the actor's revelation, which came shortly after he revealed he was fat before the role.
Channing who co-parents his daughter with wife Jenna Dewan-Tatum had to go on a rigid diet to get rid of extra fats and get in shape for the stripper sequel.
Update: Channing and Jenna divorced in April 2018, citing irreconcilable differences.
He told Grazia:
"I was super fat when I started. It was daddy fat. Actually, it was every kind of fat.

"I haven't eaten for four days!"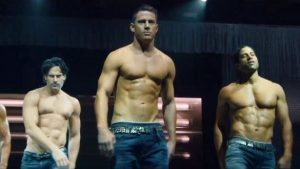 Channing Tatum and his daughter
As regards the show both Channing Tatum and daughter Everly would agree: A good time is had by all. His daughter Everly was born in 2013.
The show
In this show, guests get red "you're welcome" slips to applaud the performers, according to People. The show is an interactive one, with performers offering their abs for audience members to stroke, twirling them during slow dances, and even giving them foot massages, as written by USA Today's Mallenbaum. As far as she could tell, none of her fellow audience members had used the safe word "unicorn" that Tatum had mentioned in his Extra interview.
Tatum's wife, Jenna Dewan-Tatum, supports his latest endeavor.
"Every step of the way!"

"She is the one I gave the first lap dance to in the first Magic Mike."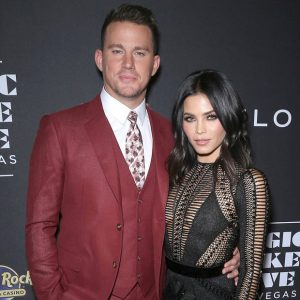 Short bio on Channing Tatum
Channing Matthew Tatum (born April 26, 1980) is an American actor, dancer, and former stripper. Tatum made his film debut in the drama film Coach Carter (2005). His breakthrough role was in the 2006 dance film Step Up, which introduced him to a wider audience. More bio…