Who Is Charlamagne Tha God Wife? Know More About His Married Life, Wife, Children, Career, And Family Life
The co-host of the popularly known radio show called "The Breakfast Club", Charlamange-Tha God is the known Radio Personality. Growing up with the American parents, he spent his childhood in Charleston, South Carolina, U.S. Before getting into the fame, he once got arrested possession of marijuana and also being a witness for shooting which took place when he was in the back seat of the car. Followingly, he had to stay 41 days in the jail until his mother provided him bail.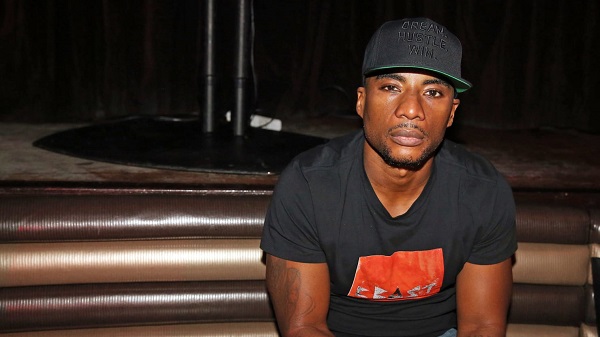 As we know, Charlamange has the successful career and is recognizable to the public, his fans and followers are obviously interested in knowing about his personal life. So here is the update about his married life, wife, children, career and family life.
Charlamange Tha God: Career and rise to fame 
Charlamange Tha God is known as a radio personality and his fame among the peoples. But it wasn't the same his entire life. Though, he started his career through appearing in the movie Kiss & Tail in the year 2009. Though he started his career from the acting, it really didn't play the good role in his career as it did not give him any fame.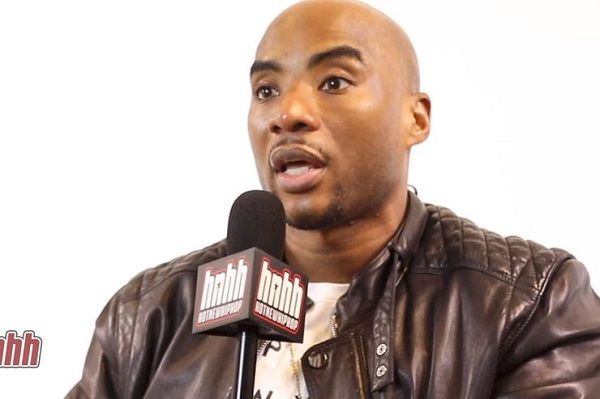 Source: HotNewHipHop(Charlamagne Tha God)
Afterward, he started appearing in several low-rated films including This Thing of Ours, Hip-Hop POV, Charlamagne & Friends etc. However, he started his career as an actor but he is now recognized as a radio personality with DJ Envy and Angela Yee on The Breakfast Club on Power 105.1 in New York City.
As like many public personalities, he also has gone through some controversy and rumors during his career. Once there was the rumor roaming around that he was light skin because he bleaches the skin. But he denied the rumors instead he gave the explanation that it was his dermatologist,  Dr. Natasha Sandy who helped him.
This is not the end, as he also got into the controversy afterward in 2017. He got into the controversy saying that he spoke about killing transgender women on his radio show. During the controversy, the transgender community also started a protest against him.
Charlamagne Tha God: Married life, wife, and children 
Charlamagne Tha God is the married man and is living a happy married life. He is married to his longtime girlfriend, Jessica Gadsden. After dating each other since 1990's, they finally tied the knot on 6 September 2014. the couple is inseparable since then.
The high-school sweethearts became the life partner after their long relationship. His wife Jessica Gadsen is a personal trainer and fitness instructor specializing in body and bodyweight training, bodybuilding, pilates, and gymnastics.
Talking about their family, the couple is blessed with two children. They have two beautiful and adorable daughters. Though he is a public personality, he is not that much open about his personal life and family. He does not like to talk more about his personal life and family. That is the reason there is no more information about his family on the internet.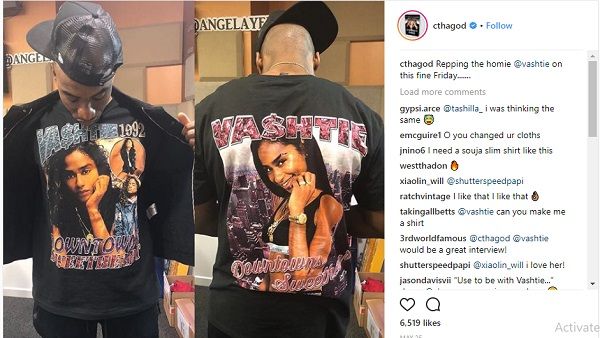 Source: Instagram(Charlamagne Tha God)
 More About Charlamagne Tha God
Famous as 'Charlamagne Tha God' is an American radio presenter and television personality. He is a co-host of the nationally broadcasted radio show, The Breakfast Club with DJ Envy and Angela Yee, and stars in Guy Code, Guy Court and Girl Code, VJ for The Week in Jams with DJ Envy and Sofi Green. He gained popularity by appearing on The Wendy Williams Experience T.V show. See more bio…