Charles Barkley: his concern and embarrassment at his fatness, his 2017 controversy and more: Read It here!
Charles appointment at the 'Fat Farm' at San Antonio
Charles Barkley, the retired American NBA player was at the Game 4 of the NBA Finals on 9th June 2017. He announced there that he is going to attend a 'fat camp' for the next 6 weeks in order to lose weight. He told his TNT co-host, Shaquille O'Neal:
"Listen, I am embarrassed about how fat I have become. I've become lazy. Number one, I'm not healthy. I'm not healthy. Y'all not going to see me. I've got to come back for the [NBA] awards show. But I'm taking the next six weeks to get my fat ass in shape. [I won't be] around anything. So, I don't drink, I've got to eat healthy and I've got to work out. So, I'm disappearing until I see y'all."
His fellow broadcasters were surprised and thought that he was joking. But Charles Barkley assured them that he is very serious about what he is saying. He also informed them that the so-called 'Fat Farm' he plans to visit for his obesity is located in San Antonio.
This 6 feet 6 inches tall 11-time NBA All-star was previously a spokesperson for the Weight Watchers 'Lose like a Man' program. In an interview last year, Charles had mentioned that he gained weight in 2000 when his pay was cut and he had last played. Recalling that time, Charles said:
"The only year that I was fat was my last year in Houston because they had promised me $12 million. When I showed up, the contract was only for $8 million. And I said, 'What happened to my other $4 million?' They said, 'Well, we just decided to keep it.'"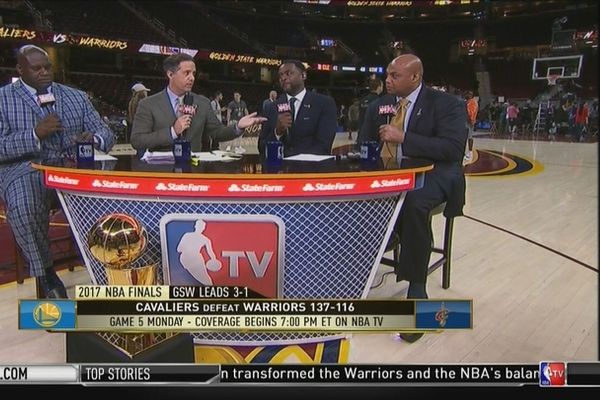 His insensitive comments about Isaiah Thomas
In April this year, Charles Barkley made some insensitive remarks on Boston Celtics player Isaiah Thomas. On 15th April 2017, Isaiah Thomas had received a message that his younger sister Chyna Thomas has been killed in a car accident in Federal Way, Washington that morning. Due to his prior commitments, Isaiah Thomas decided to stick to his next day night playoff game against the Chicago Bulls. However, just before the game commenced, Isaiah Thomas was overwhelmed. He broke down and cried over his 22-year-old sister's sudden and unexpected demise. His teammate and long-term friend Avery Bradley took to comforting him. A clip of Thomas getting emotional was shown on TNT. Charles Barkley said:
"I'm not feeling comfortable with him sitting on the sideline crying like that. That makes me uncomfortable because that tells me he's not in shape to play."
Without batting an eyelid, Charles continued unemotionally:
"I don't know how this night is going to turn out. But to be sitting on the sideline a few minutes before the game, crying, that makes me uncomfortable for him. That's just not a good look, in my personal opinion."
Both teams had a moment of silence in honor of Chyna. The crowd also was supportive of Thomas. There was an outrage on the social media against Charles' comment. Some even called TNT to request them to sack Charles. Some of them were sympathetic towards Charles knowing that he himself has lost two brothers. One person tweeted:
"I don't think Charles Barkley was throwing shade with his Isaiah Thomas comments, I think he's genuinely concerned. He just said it wrong,"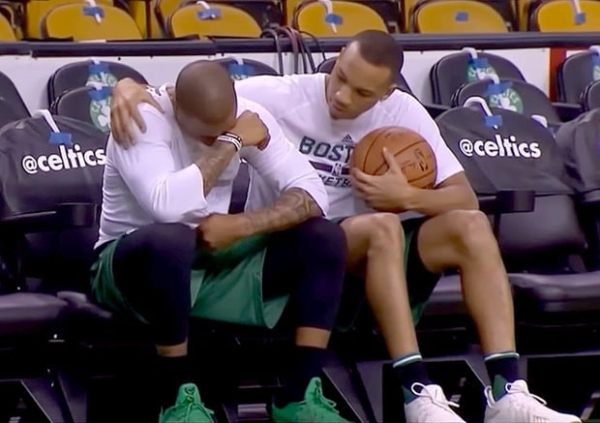 Charles Barkley's tryst with the law
On 31st December 2008, Charles Barkley ran a stop sign and was pulled over in Scottsdale, Arizona. His breath smelled of alcohol but he refused to give the breath test. A blood test was done and his levels were twice the legal limit in Arizona. He was arrested for DUI and his vehicle was impounded. He had ten jail days and fine of $ 2000. He also entered an alcohol treatment program. He took two months off from his commentator duties during those days. T-mobile also decided to withhold the ads featuring Charles Barkley. They said:
"Given the recent developments, for the time being, we've replaced TV ads featuring Mr. Barkley with more general-market advertising."
He returned to TNT on 19th February 2009 and discussed his experience and the incident on the first segment of the show.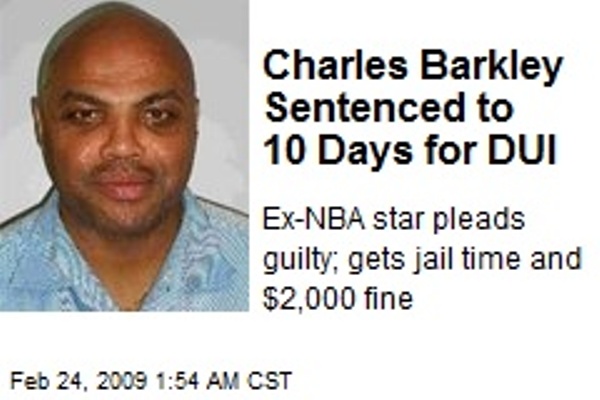 Short Bio on Charles Barkley
NBA Most Valuable Player Charles Barkley is an American retired professional basketball player. He has played for different teams in the National Basketball Association (NBA). He is currently an analyst on the television program Inside the NBA. He is also an author who has published a book I May Be Wrong but I Doubt It. More Bio…