Charles Drury, the brief boyfriend of Katie Price? Know more about his life, relationship, and career!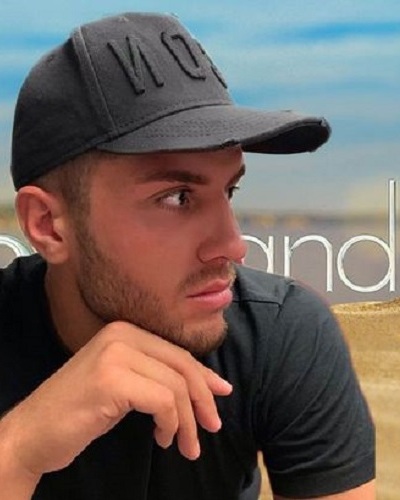 Charles Drury's name popped up recently when he was associated romantically with supermodel Katie Price. It seemed to have been a transient affair between the two but it nevertheless gave the boyfriend a heightened fame. He is now hired by Love Island producers and would be cast in the show this season. Let is grab some more details about his life before the fame here.
Charles Drury and his relationship with Katie Price
Charles shot to fame when his relationship with Katie Price was revealed to the world. It was reported that Charles met Katie through the builder who was doing the renovation work on Katie Price's mansion. The unnamed builder has asked Katie to follow Charles on his social media.
On the other hand, there are also some reports which claim that Katie saw the picture of Charles on his social media and liked his charming looks. She then met him in person and the two got close together. In early August, the couple also spent a night in a hotel in Cotswolds. A source revealed to The Sun:
"They started messaging and really hit it off so decided to meet up at a hotel in the Cotswolds called Ellenborough Park,"

"She asked him to come to Turkey with her as she gets her face fixed and he couldn't resist the offer."
She then flew him to Turkey where she had to undergo followup for her plastic surgery. The picture of Katie squeezed in a car with Charles and his other two male friends came up on Charles' Instagram after that. It was very clear from the picture that Charles and Katie are very close to each other.
People wondered at that time as to where is her boyfriend Kris Boyson. It was reported that Kris was recuperating from a nose job and on learning about her outing with Charles, he was upset and accused her of cheating. Katie then dumped him. But later, she was seen coming out of Kris' house. But The Sun UK has reported that she continues to text Charles even after she is back with Kris now.
Charles Drury and his life before fame
Charles is 22 years of age now and hails from Chesterfield. As regards his parents and siblings, there is no information. But he is an avid football player. His social media carries pictures of him on the training ground for the team he plays football for in Chesterfield.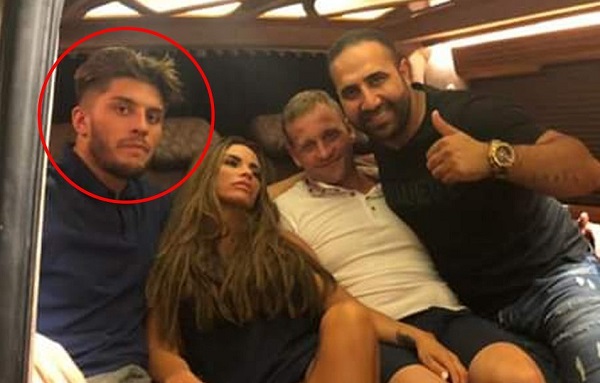 He holds a British nationality but as regards his ethnicity or education, nothing is revealed.
Charles Drury and his career
Charles is a builder and a real estate agent by profession. He practices out of Chesterfield. He seems to be a wealthy person as he also has uploaded the picture of his new BMW on his Instagram.
After his brief romantic phase with Katie, he has gained enough fame and is now going to appear in the next season of the ITV2 show called Love Island. People and the show producers believe that he will get the show good ratings when he spills the beans about his brief encounter with Katie Price.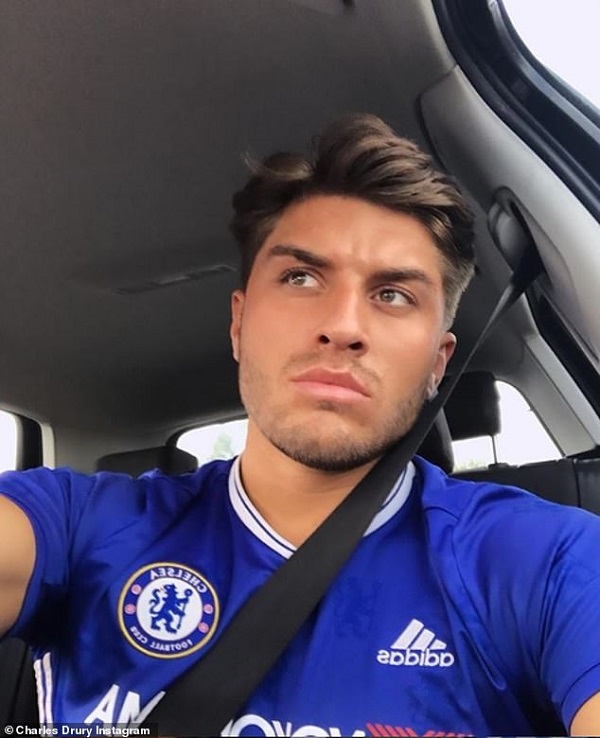 Some reports also state that he has quit his job and moved in with Katie in her Sussex mansion. A source told The Sun:
"Charles has quit his job and told everyone he's off to stay with Katie and her kids.

"He was bragging that he is going to make a tons of money with a bunch of modelling jobs and was very excited about it."
The insider added:
"He was due back to work today after going to Turkey with Katie, but he's just packed up and gone. He was there for more than 3 years but he sent a text to the boss saying he wasn't coming back."
Source: The Sun UK