Charley Webb finds pregnancy really hard and had postnatal depression!
Actress Charley Webb delivered her third baby in July 2019. She now shared with her fans on her pregnancy, the hardships, postnatal depression, and motherhood. She revealed to her social media fans that pregnancy was really difficult thing for her.
Charley Webb and her recent revelation
The gorgeous actress Charley Webb talked to her fans recently about her difficult pregnancy and postnatal depression. The mother-of-three had her last baby son Ace in July last year. But she realized that it was a difficult pregnancy and she also suffered after delivery due to depression.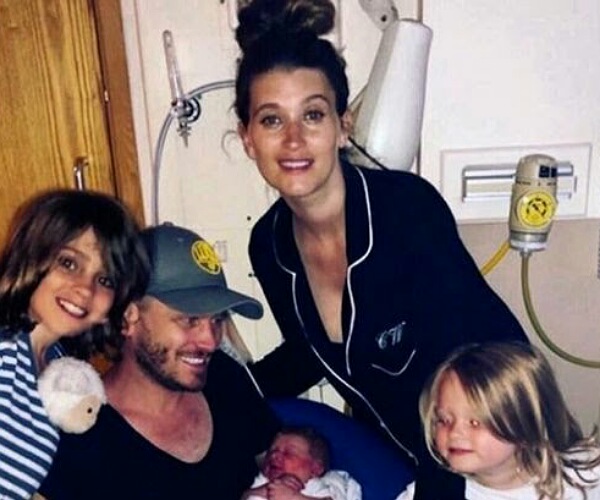 Charley posted a family photo with her husband Matthew Wolfenden and three children on her Instagram. This particular photo was taken last July just a few hours after her third childbirth. And she told her fans that she had a very bad morning sickness with all her three pregnancies.
More about Charley's Instagram post
The actress who hails from Bury revealed to her fans that after she gave birth to her first child Buster, she had postpartum depression. This was almost a decade back in April 2010.
Furthermore, the mother stated that her second baby Bowie was born in December 2015 and since she had an experience before,  she managed things in a better way that time.
The reason that Charley made this social media revelation was that she wanted other mothers to be aware of the likely problems and be prepared of them in advance. Simultaneously, she is also raising funds for PANDAS Foundation Support. This foundation helps families cope with a perinatal mental illness occuring during pregnancy or in the first year after the birth of a child.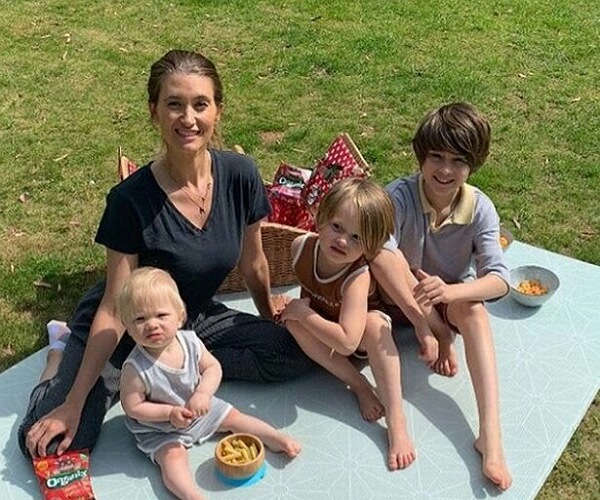 Charley captioned the photo:
"This is our first picture as a five. A couple of hours after Ace was born."

"I can't lie, I find being pregnant really hard but at the same time I do know how lucky I am to be able to fall pregnant pretty easily/at all."
And more details of Charley's Instagram post
Charley went on to narrate the whole list of issues:
"I had horrendous sickness with all three of the boys which pretty much lasted my whole pregnancies.

"I found it so hard to be able to function, all I wanted to do was lie down and sleep. Something that gets harder when you've got others running around."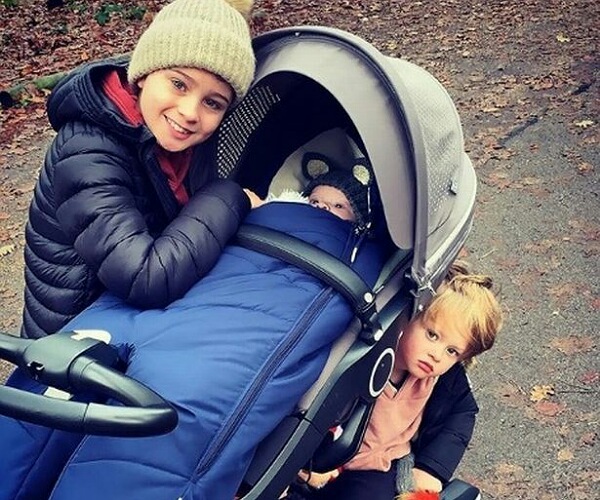 Additionally, Charley added:
"I know it could have been a lot worse so I'm not complaining, I'm just being honest. My births on the other hand have all been amazing."

"I suffered with post natal depression after Buster which I didn't realise at the time. With Bowie I was so aware how I felt before that I really managed things much better.

"I made sure I got him in a routine really early on and for me, I think that helped me (I'm a bit of a control freak)."
She is 32 and feels that she has a handful of kids to manage now.