Who is Charlie Bigelow? Are Charlie and Elisa Donovan still married? Also, know about his solo parenting skills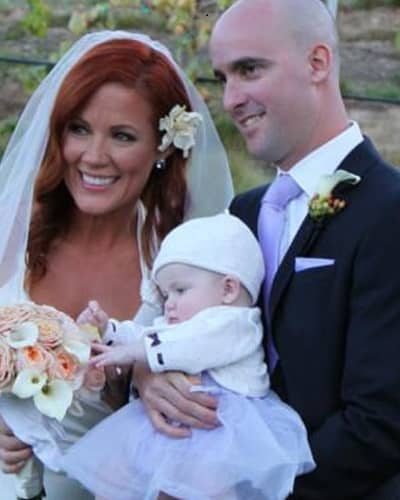 Charles Bigelow known as Charlie Bigelow is an institutional Equity Sales at Deutsche Bank. Charlie has consistently been a top partner for clients within the capital markets, research and trading, derivative, and prime brokerage segments of the business.
He helps in developing a deep understanding of client operations to tailor optimal solutions for client needs.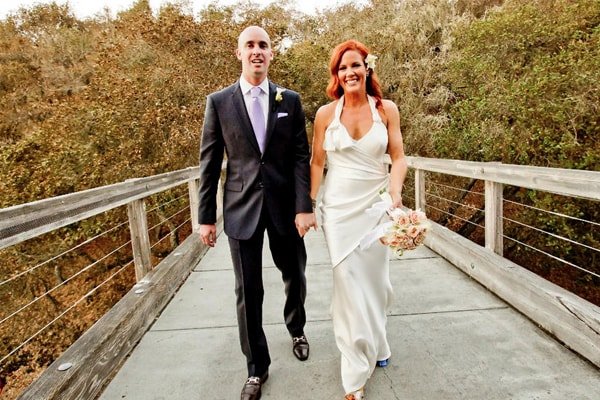 Bigelow has functional experience in sales management, product marketing, business integration, and manufacturing. He has experience in financial services, technology, health care, business services, and industrials.
He has been working at Deutsche Bank since the year 2005. Similarly, he was the Vice President at JMP Securities LLC. Similarly, he worked as an analyst for Banc of America Securities.
Charlie Bigelow and Elisa Donovan's married life
Charlie Bigelow and Elisa Donovan walked down the aisle on 13th October 2012 in Carmel, California. They met each other in 2009 in Sayulita, Mexico.
They dated long-distance between LA and San Francisco before Elisa moved to San Francisco. Charles wore a Burberry tux for their sunny outdoor ceremony on the Vineyard Lawn at The Carmel Valley Ranch.
Likewise, Elisa wore the Elizabeth Fillmore dress and Jimmy Choo shoes. Elisa's brother Marc walked her down the aisle. They had around 150 guests.
Their reception was warm and elegant decorated with calla lilies, ivory roses, and lilacs, as well as moss branches in glass bowls with votives. They served locally grown vegetables and organic meats, paired with wine from Jordan Vineyard & Winery.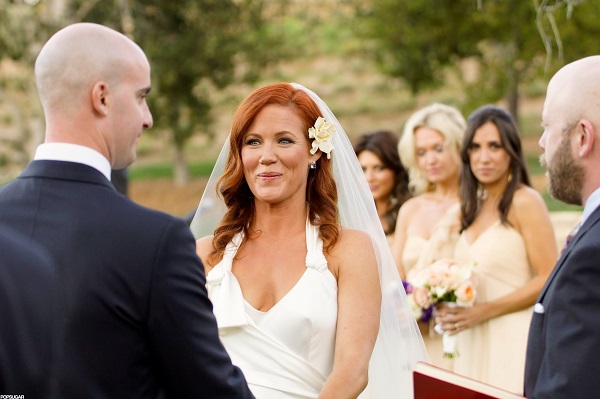 Instead of cake, they served an assortment of desserts, including French macaroons, mini cupcakes, warm cookies, milk, and creme brulee.
Elisa revealed,
"We had hoped to take a dance lesson beforehand, but it turns out planning a wedding with a 5-month-old doesn't leave you lots of extra time, so it never happened. Since I'm a big salsa dancer I whispered, 'Let me lead…' to Charlie as we started and we went for it."
The married couple is together for more than a decade. They are happily married to each other.
Also read Man who died while having sex! Matthew McConaughey shares an unbelievable story behind his father's death! Is Matthew still married to Camila Alves?
Charlie Bigelow on solo parenting
After Charlie Bigelow and Elisa Donovan welcomed their first child Scarlett Avery Bigelow on 8th May 2012, they came to known about the sacrifices parents need to make.
Elisa had to spend a week in Los Angeles recording the book Lean In. Charles was alone with his daughter and had to take care of her on his own.
He said,
"Thanks to a bit of flexibility from my colleagues at the office, I was able to delay my normal 4:15am arrival time and work from home until the nanny arrived at 6:00am. I was also able to leave work a tad earlier than normal to relieve the nanny at 3:00pm, which allowed me great bonding time with Scarlett until bedtime."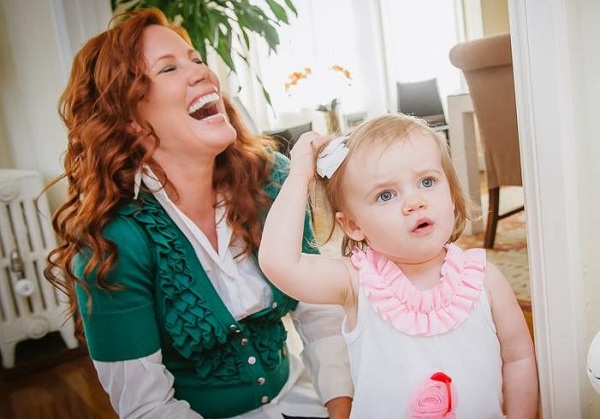 He added,
"After a week of solo parenting, my level of respect skyrocketed for Elisa's ability to raise Scarlett while continuing her professional endeavors. Elisa's involvement in Lean In was a great opportunity for us to discover how to balance our family and professional lives together,"
In this way, he managed time for his office and his daughter and took care of her for a week on a solo basis.
Also read Emily Maynard Johnson welcomed their 5th child with husband Tyler Johnson! Her wedding, children, fiance Ricky Hendrick, net worth, biography
Short bio on Elisa Donovan
Elisa Donovan is an American actress, writer, and producer and she is best known for her role Amber in the film 'Clueless' in 1995. Read more bio…