Charlie Hunnam's marriage nightmare with actress Katharine Towne, his difficult childhood and his unique lifestyle
The British actor, screenwriter, and former model, Charlie Hunnam was just 18 years old when he decided to marry his former flame, actress Katharine Towne. They had a brief courtship of just 3 weeks before they made their minds to tie the knot.
The hellish three years
The couple had met on the audition set for roles in the movie 'Dawson's Creek' and hit it off in their first meeting. They were madly in love with each other and the thought of separation haunted them.
So they went to Las Vegas and at 2 AM at night they said the two great words 'I do' to each other in the presence of Silver Bell Wedding Chapel's Reverend RJ Cotton. But their relations soon soured and frequent fights ensued. They applied for divorce which was finalized in 2002.
Charlie Hunnam admits that his three years of married life was hellish. In his own words:
"Three terrible, painful, expensive years. I got the cats at the end of it, so that was good. There was a small victory."
It is surprising that an artist who does villainous and psychopath roles in real-life faced domestic torture in real-life.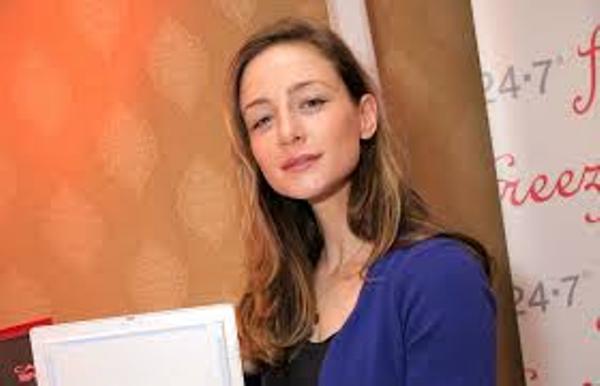 Also read A British teen actor and a Zoologist, Raphael Coleman almost vanishes from acting world. Know about his appearance in Nanny McPhee and many other movies
The difficult childhood
Charlie Hunnam's father William Billy Hunnam was a scrap metal dealer and gangster, while his mother Jane Bell Hunnam was in the art business. His parents divorced when Charlie was just 2 years of age.
Talking of his father, Charlie Hunnam once said:
"My dad's a real hard guy. He made money outside of the law. So I was very aware of the outlaw mentality,"
Charlie has an elder brother called William Billy whom Charlie considers as 'one of the toughest guys' he has ever met. Charlie Hunnam suffered from dyslexia. He gave his exams from home after his expulsion from secondary school.
Charlie Hunnam's mother remarried when Charlie was 12 years old and had to shift to a village called Melmerby, Cumbria. Charlie Hunnam dubs his childhood was rough.
He used to have frequent fights since he feels that people around him wanted to prove their worth by fighting with him. His school days were also not pleasant and Charlie Hunnam had to defend himself on many occasions.
Charlie Hunnam goes on to add:
"I grew up in a pretty socially and economically depressed place. I felt really conscious as a very, very young man – like 7 or 8 – that everybody was just so caught up in survival and the drudgery of just getting through the day.".
His luck changed for good when a production manager saw him buffooning in a shoe shop on Christmas eve and offered a role in a Newcastle-based Children's show.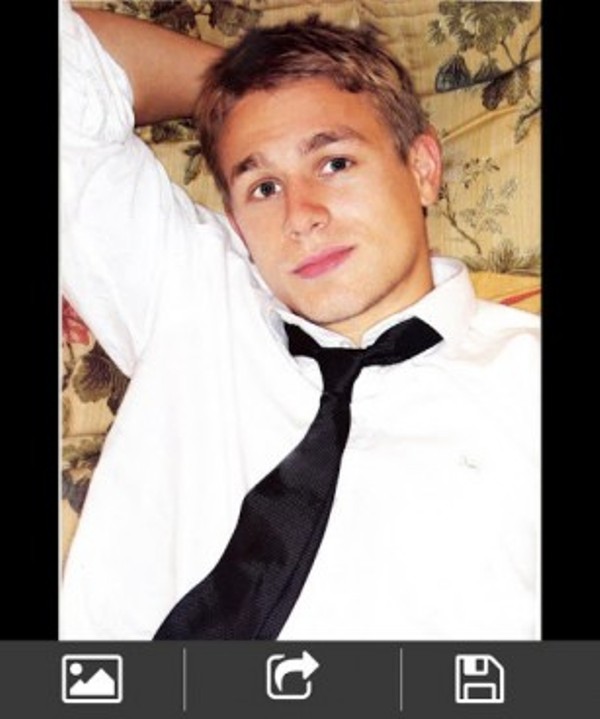 You may like to read Screenwriter cum director John Singleton suffers a stroke and his hospitalized!
Charlie Hunnam's queer lifestyle and New Year tradition
Charlie Hunnam does not party on New Year's Eve. He says:
"I tend to go to bed really early on New Year's Eve. Then I wake up early, drive up while it's still dark, and hike out somewhere beautiful to watch the sunrise. I just take a couple hours and have a post-mortem of the year."
He does not have a personal trainer. He exercises and listens to music. He says:
"That's an hour that I can carve out to just have by myself and just listen to some music and zone out,"
He could not afford the sneakers in his young days. So after getting fame and money, he purchased a number of sneakers and at one time had 85 pairs of them.
Since 2007, Charlie Hunnam is dating jewelry designer Morgana McNeilis. They reside on the outskirts of Los Angeles on a ranch and have a big, organic garden with 30 chickens, a couple of ducks, and a couple of donkeys.
Both share a fantastic relationship and Charlie Hunnam has been frank about his marijuana usage. He has ceased eating pork for the last 25 years.
Talking about his wardrobe, Charlie Hunnam says:
"I seem to have developed a really big wardrobe recently, but that's more because I've been stealing clothes off of movie sets and off of Sons."
Charlie Hunnam is quite happy with his un-Hollywood type of lifestyle.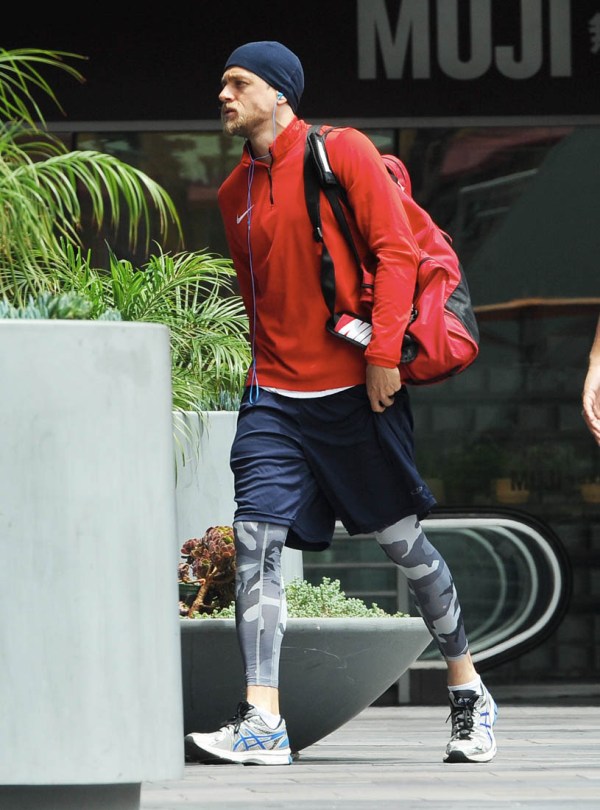 You may like to read Raised in a family of entertainers, Thomas Sangster a British Actor-Acting since a young age!
Charlie Hunnam's onset experiences
In an interview, the 39-year-old actor shared his lifestyle on-set, also his best and worst experiences. Once Charlie reaches the set, the first thing he does is makeup, then he meditates for a while to be focused and does some voice warm-ups.
His best on-set experience,
"The Lost City of Z – I just had a really peak experience. It's probably the only time where my aspiration for the work and the manifestation of the work aligned. And Sons of Anarchy, just because of the experience I had with the guys."
And worst experience on-set,
"Pacific Rim. I was in this robot wearing this suit that's very, very heavy and uncomfortable. And I spent five weeks in that contraption, sometimes for 16 hours a day. I always roll my eyes when any actor talks about the difficulty of filming. It's like The Revenant  – yeah, yeah. Sure. It was fucking cold. Get over it. But I'll tell you, by the third week, when I'd ruptured a couple of discs in my back, which is really no joke… that was incredibly unpleasant."
Short bio on Charlie Hunnam
Charlie Hunnam is an English actor. He is known for his roles as Jackson "Jax" Teller in the FX drama series Sons of Anarchy (2008-2014), Nathan Maloney in the Channel 4 drama Queer as Folk (1999-2000), Lloyd Haythe in the Fox comedy series Undeclared (2001-02), the title role in Nichloas Nickleby (2002), Pete Dunham in Green Street (2005), and Raleigh Becket in Pacific Rim (2013). More bio…
Short bio on Katherine Towne
Katherine Towne is an American actress, who has had roles in a number of films and TV series, such as "Girl"(1998), "Buffy the Vampire Slayer"(1999), and "Tell Me You Love Me" (2007). More bio…