Charlie O'Connell, The Bachelor(Season 7) star and his longtime girlfriend, Anna Sophia Berglund are just married! Anna was the Playmate of Playboy
Charlie O'Connell is a reality television personality who is married to Anna Sophia Berglund. Anna is an actress, model, Playmate, and reality show personality.
The news was revealed by the groom, Charlie's brother, Jerry O'Connell via his social media handle, Instagram.
Charlie and Anna are a very private couple and there is rarely any news of the ups and downs of their relationship. Also, the plans for their marriage details were also not revealed to the media.
Their wedding ceremony was on 13th May 2018, held in Montauk, New York, and their close friends and family were invited. The Bachelor alum Charlie proposed the Playmate, Anna a few months back.
In an interview in March, Jerry spilled,
"It's exciting! We're going to do the wedding this spring. I'm the best man — we're all super stoked. It's great. She's a beautiful girl, she's so nice. I can't wait for him to join the married club."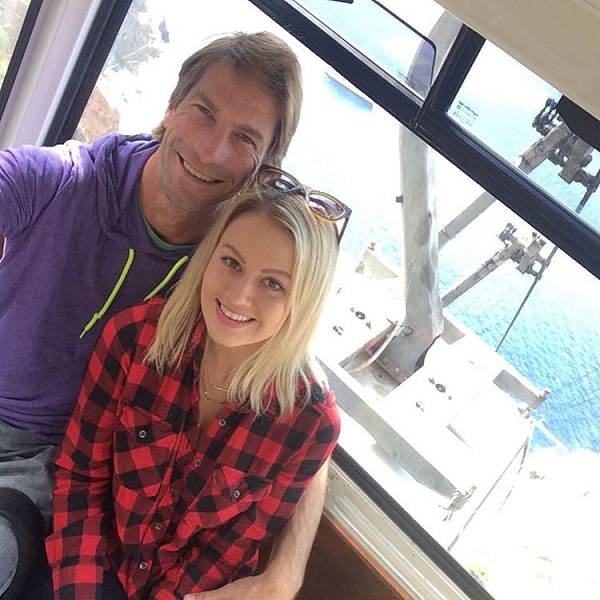 Charlie's Professional life
Charlie O'Connell made his debut in acting in 1999 with the movie, 'Cruel Intentions'. His role in the movie was a minor one so he was not much recognized and did not get much popularity.
Then in 2000, he was starred in "Dude, Where's My Car?" From this movie, he was able to collect positive responses and reviews from the audience. He was also seen in the 2002 film "The New Guy", a commercially successful film.
From March 2005 and May 2005, he appeared in the seventh season of the reality series, The Bachelor. Other television series in which he was starred are Crossing Jordan and Skin and Bone.
You may like to read Kevin O'Leary talks about prenuptial agreements and how to recognize a gold digger!
Charlie's chosen love on the show, The Bachelor
The Bachelor is a dating reality show. While the 43-year old actor, Charlie was on the show, he had an affair with Sarah Brice, who was also starred on the show. Sarah is a labor and delivery nurse. He chose her and they started dating. They had on and off relationships till 2010.
Their affair started in 2005 and in September 2007, they broke up. But in late 2008, they patched up and in 2009, there was news that the couple was soon getting married. And again in April 2010, the couple finally broke up.
Update: Charlie and his girlfriend, Anna Sophia Berglund married on 12th May 2018.
Also read Jessica Burciaga's relationships, love affairs, breakups, boyfriends and everything you need to know
Short bio on Charlie O'Connell
Charlie O'Connell is an American actor and T.V personality. He is extremely prominent for his role in Dude, Where's My Car? (2000), Cruel Intentions (1999), and The New Guy (2002). He is also known as the brother of actor Jerry O'Connell. He has made a recognizable position in the American acting field. More Bio…