Inside the Baby Shower of Geordie Shore's star Charlotte Crosby!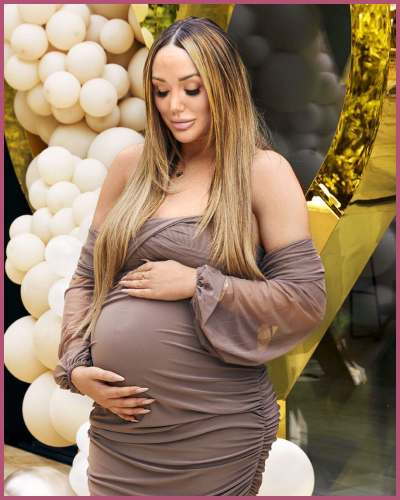 Charlotte Crosby had a wild evening at her Sunderland home dated August 28, 2022, for her baby shower.
The Geordie Shore star is welcoming a baby daughter with boyfriend Jake Anker. 
Inside the wild baby shower event which marked the love journey of Charlotte Crosby and Jake Anker.
---
MTV's Charlotte Crosby, 32 had an unforgettable wild evening planned at her Sunderland home as her baby shower party!
Who attended the baby shower of Charlotte Crosby?
Just Tattoo of Us host Charlotte Crosby invited 30 guests on the evening of 28 August 2022. The wild party began at 3 pm in the Sunderland home of the mother-to-be and lasted till 4 am in the morning.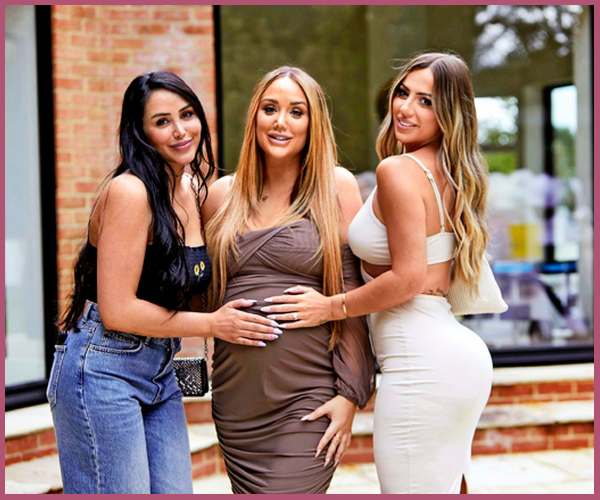 Indeed it was a fun party that featured a drag queen show and hilarious games such as Stick the Sperm. Geordie Shore alums Sophie Kassai, Holly Hagan, Marnie Simpson, and Nathan Henry were partying till 4 am in the morning with pregnant Crosby.
Charlotte Crosby is scheduled for her C-section after she suffered an ectopic pregnancy in 2016. She was overcoming prenatal depression before she could enjoy a party for her grand baby shower.
Also, Read Lesbian Soccer Stars Ashlyn Harris and Ali Krieger's Welcome Second Baby, Son Ocean!
Pregnancy announcement of Charlotte Crosby's baby with Jake Anker
Charlotte Crosby announced that she was pregnant with her first child with boyfriend Jake Anker in April 2022. The couple then shared short video clips to announce they were expecting a little life, which turned out to be a girl.
Their positive pregnancy test, first scan, and ultrasound all come after she knew she got pregnant on Valentine's Day. In detail, she confirmed that she wasn't n the mood to drink or have sex during a surprise romantic getaway to a London hotel. She shows love for her baby daddy by saying,
Mom and dad together forever I.D.E.M.T❤️If you know what that stands for your the real OG of life ??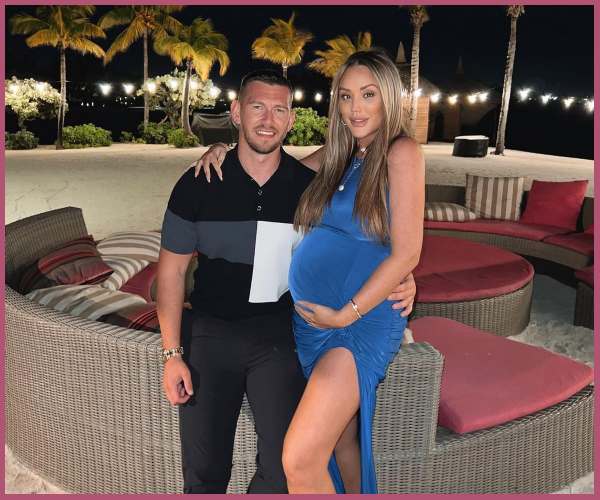 Jake and Charlotte who are going to be baby parents met through friends before they started seeing each other casually. They were just dating for a year when they discovered they were pregnant. Upon marking her 8 months of pregnancy Crosby wrote,
And just like that she's 8 months!!!!!?? I can't believe I have only got just over a month to go until my little princess is here, I am so excited 
Also, Read Stacey Dooley is Expecting her First Child with Beau Kevin Clifton!
Who is Charlotte Crosby?
Charlotte Crosby is the  English television personality who won the 12th series of Celebrity Big Brother. She has also starred in her own reality series, The Charlotte Show after gaining massive fame through reality showbiz. Read more bio…
Also, Read It's a Baby Girl for Lesdomakeup! Unseen Photos from the Baby Shower of Leslie Quezada