Charlotte Crosby and boyfriend Josh Ritchie go furniture shopping for their new home in Bolton!
The former Geordie Shore actress Charlotte Crosby and her boyfriend of two years Josh Ritchie have moved in together in their five-bedroom home in Bolton. They are now decorating it with furniture and stuff of their choice. Hence the couple went to shop for these home items and accessories in Wigan.
Charlotte Crosby and Josh Ritchie – the retail shopping
Having purchased a house in Bolton and moving in together, the former Geordie Shore actress Charlotte Crosby and her boyfriend Josh Ritchie set off to purchase furniture and home ware to make the house into a home. The pair went to a retail home store in Wigan. They purchased a number of plush pillows and Charlotte was seen testing a sofa. Charlotte was, make-up free on this shopping trip.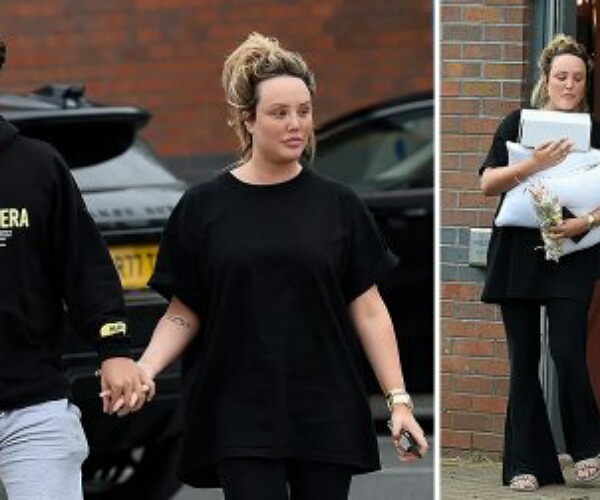 She wore a plain black lounge wear and matched it with a pair of embellished grey sliders. On the other hand, Josh had donned a black hoodie from HERA and light grey shorts with white trainers. HERA clothes are very popular with the Love Island cast.
What else did Charlotte Crosby and Josh Ritchie purchase?
After the couple finished with the required home purchases, they went on to buy some Krispy Kreme doughnuts and a couple of colourful marshmallows. They wanted to treat themselves to a sugary food item after all the hard work of shopping around for their home.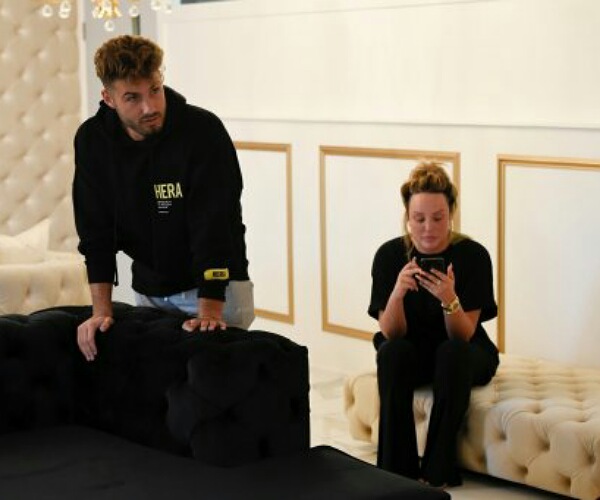 Their new home is in Bolton and has five bedrooms. It cost the couple £450,000 in all and they are now decorating the whole place in the way they like.
Charlotte Crosby and Josh Ritchie – the relationship
Charlotte Crosby was a participant on the show Geordie Shore. While Josh Ritchie was one of the cast members of the show Love Island.
Charlotte is famous for her whirlwind romances. She and Josh started dating in February 2018. The two had met in 2017 when she was,breaking up with Stephen Gear. She confirmed her relationship with Josh in 2018 via an Instagram post. There were split rumors in September 2018 but they again reunited.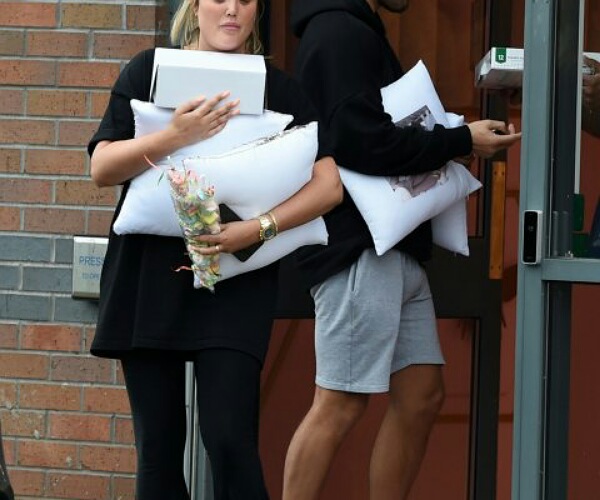 Charlotte had said at that time:
"I think I'm gonna start to plan my wedding now…

"I mean, I'm not engaged or haven't been asked but preparation is key."
She also admitted that Josh makes her very happy.
Charlotte had recently worn Josh's boxers and posting a snap had captioned it:
'Makes me warm inside wearing @joshuaritchie1 boxers. Even when they are the dirty ones.'
She uploaded a second video and wrote:
'This is where the big balls go @joshritchie.'
She is extremely bold in her postings on social media. She has a number of failed relationships in the past.
Short Bio on Charlotte Crosby
Charlotte Crosby is an English reality television personality. People mostly recognize her for her appearance in the MTV reality series 'Geordie Shore'. Additionally, she won the 2013 season of 'Celebrity Big Brother'. More bio…