Charlotte Crosby finds a new boyfriend in videographer Liam Beaumont!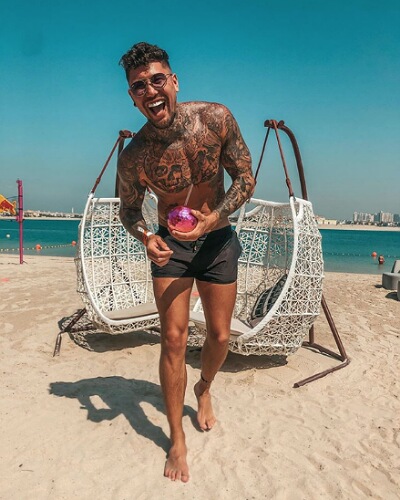 Charlotte Crosby is in love again.
After she split from her ex-boyfriend Ryan Gallagher, the young beauty has found herself a boyfriend.
Who is the new man in the life of Charlotte?
---
Let us find out.
Charlotte Crosby and her new boyfriend
The former Geordie Shore actress, Charlotte Crosby had a messy split from Ryan Gallagher. But the gorgeous beauty has moved on. She is in a new relationship.
She is dating a tattooed videographer named Liam Beaumont and he is 32. The couple had first met in Dubai where both were on a holiday.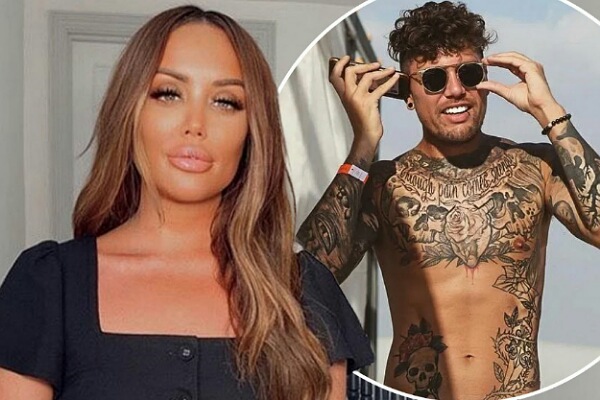 Currently, Charlotte and Liam Beaumont are not together because Liam is stuck in Bali in Indonesia in self-isolation. But Charlotte, 31 revealed that they are in constant touch with each other through multiple phone calls and messages.
She said:
"It's going as well as it can be when you're stuck on the other side of the world. At least we've got FaceTime, I suppose,"
The reality star admitted:
"The time difference isn't too bad; there's a good chunk of the day where we get to speak to each other. He's got plans to come home. There are still flights available, so it's all up in the air. Hopefully [we can hang out once he's back]."
The relationship of the couple
Charlotte was in Dubai on a holiday with her Geordie Shore co-stars when she met Liam. A source had talked of this relationship to The Sun:
"They've been dating since meeting in Dubai when Charlotte was on a group holiday with the Geordie Shore girls. They instantly clicked when they met and haven't stopped talking by text ever since.

"He's got all the qualities her last relationship didn't but they're taking things really slow and just enjoying it. It's early days.

'They're both now stuck in different parts of the world and finding it hard not knowing when they'll see each other again."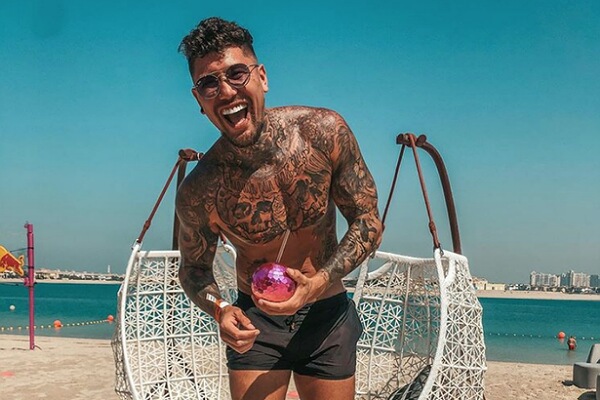 Recently, last month, Charlotte had tweeted:
"I wouldn't mind lockdown…if I was with a certain human being"
Charlotte and Ryan Gallagher's affair
Charlotte and Australian star Ryan met on the show I'm a celebrity…Get Me out of here! They met on the show and fell in love with each other.
After his eviction, Ryan had said:
"I'm happy to keep going. Obviously I'd love it to keep going outside the show. That's for us to see what happens on the outside. I really do like her."
But after a few weeks, they split. Charlotte said:
"When me and Ryan came out of the jungle I made no secret that I had been in a very long relationship and I wasn't ready to jump into another one."

"I still wasn't looking for something serious, he's at a stage in his life where he is – so we came to a mutual decision that we'd just cool it off."

"And I just need to have that time on my own where I'm not worried about anyone else. I want to be really selfish for one year!"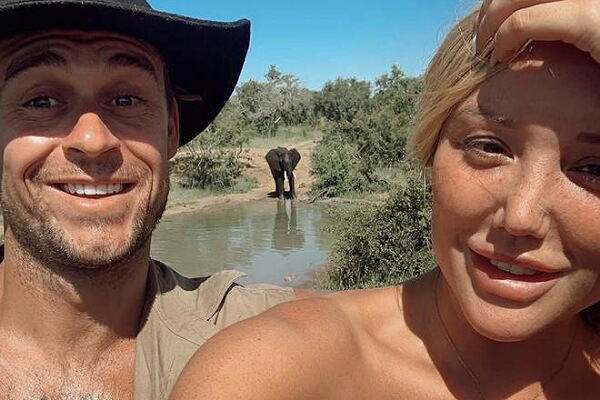 Charlotte had dated Max Morley, Gaz Beadle, Joshua Ritchie, and Stephen in the past. But all ended in failures. Mac and Charlotte were together for just four months in 2015.
She and Gaz dated intermittently for five years. She was pregnant with his baby but it was an ectopic pregnancy. Surgeons operated on her and removed her one fallopian tube.
She had said:
"[The doctor] put me in a wheelchair and I collapsed out of it. I was fitting on the floor and it was just so scary."
She and Joshua were together for two years. With Stephen, Charlotte was from March 2017 to December 2017. She was also with Ash Harrison for five months in 2017. Her other brief romantic fling was with Mitch Jenkins in 2011 and 2015.
Short bio on Charlotte Crosby
Charlotte Crosby is an English reality television personality. People mostly recognize her for her appearance in the MTV reality series 'Geordie Shore'. Additionally, she won the 2013 season of 'Celebrity Big Brother'. More bio…
Source: OK, Who