Charlotte Roselei- Black Clover
Who is Charlotte Roselei?
Charlotte Roselei is one of the strongest female characters of the Japanese manga and anime series, Black Clover. Roselei is a supporting protagonist of the series better identified as the Blue Rose Squad Captain.
She also happens to be a noblewoman from the house of Roselei.
Know the voice behind the Charlotte
– The Japanese voice artist, Yū Kobayashi is the voice behind the character, Charlotte. Currently, she works for the talent company, Holy Peak as a voice actress. She is popular for providing the voice to the character, Tadamichi Aoba of the series, Dan Doh!!
– The American Voice actress, Colleen Clinkenbeard is the English voice for the character. Colleen is identified for her work as ADR director in the Japanese series, Fullmetal Alchemist.
Charlotte Roselei- Birth, Background & Curse
Charlotte was born in the heart of the clover kingdom, Royal Capital in a novel family. Her birthdate is on 18th September and she is 27 years old.
Despite being born in a noble family, she has fought her battle since her childhood. She received a curse such that she and her family will get trapped in a cage of time when she became 18 years old unless she fell in love with a man. To break the curse on her own she trained herself to be the captain of Blue Rose.
Charlotte's Love Interest
Charlotte fell in love instantaneously with the Black Bull's captain, Yami Sukehiro. As the captain, Yami was the one who became the light on her darkest moment. At the time, when Charlotte was getting consumed by the curse, Yami saved her. Since then she fell in love with Yami.
Will Charlotte Express her Feelings?
In spite of having a great love and affection towards Yami, she has never expressed her feeling to him. Each time she gets in front of him, she gets nervous instantly despite being a very strong persona in the anime. However, she has tried many times to deliver her feeling towards him.
| | |
| --- | --- |
|  Birthday | 18th September |
| Age | 27 |
| Birth Place | Royal Capital |
| Horoscope | Virgo |
| Height/How Tall | 5 feet and 7 inches, 1.71 m |
| Hair Color | Blonde |
| Eye Color | Blue |
| Physical Strength | 4/5 |
| Magic Amount, Magic Sensing, Magic Control | 5/5, 5/5, 3/5 |
Charlotte Roselei- Tools, Magical Power & Abilities
Tools
– Grimoire- The Captain of the Blue Rose Squad Captain holds the three-leaf clover grimoire. The grimoire contains various briar-based spells. Also, she uses the grimoire to summon the briar-like whip.
Magical Power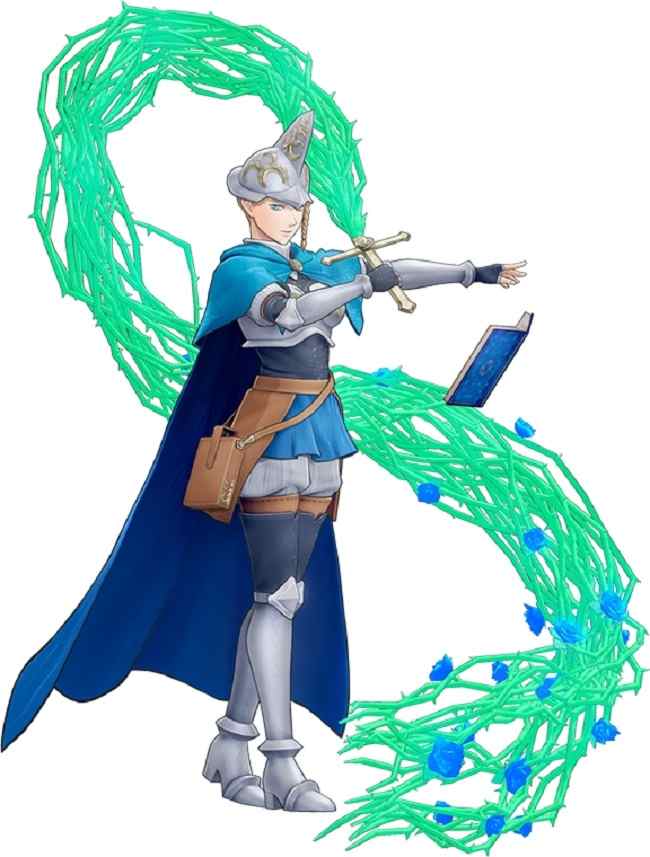 – Briar Magic– The Captain of the squad's briar magic is able to generate and manipulate briars.
– Creation Magic– She is able to manipulate the briar magic to create objects out of briars.
– Reinforcement magic- Utilizing his form of magic, she is able to increase her physical abilities.
Abilities
She has immense magical abilities within her as a noblewoman. Also, she was able to use the natural mana after she got freed from Charla's (elf) possession.
Body Measurements: Height, Weight & Appearance
She has blue eyes with blonde hair. She stands at a height of 5 feet and 7 inches and has a decent weight.
Also, she wears the set of armor and wears a fancy decorated helmet with a blue clock. Usually, the captain ties back into a bun with a single long braid.
Notable Quotes
The battlefield is my only lover.