Spill the Beans! Emmy Medders revealed she and Chase Chrisley broke up prior to getting engaged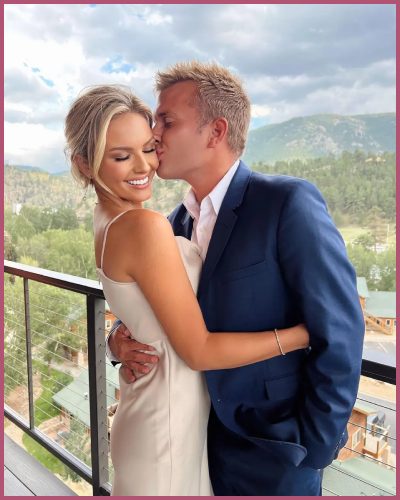 Chase Chrisley and Emmy Medders are now engaged couple
The two previously had an on-and-off relationship
Emmy revealed that she and Chase has a brief breakup prior to their engagement during her appearance on the "Unlocked" podcast hosted by her soon-to-be sister-in-law 
---
Chase Chrisley, 26, is now committed to his fiancee Emmy Medders.
In October, the former Chrisley Knows Best star popped the question to Emmy with a surprise proposal at Nashville's First Horizon Baseball Stadium in Tennessee.
Chrisley rented out the 12,000-seat stadium and set 175,000 rose petals in the shape of a heart in the center of the field to make the proposal special.
He proposed to his future wife with a 3.5-carat oval diamond ring. Similarly, the families of Chrisley and Medder both were present on their happy occasions.
Nevertheless, there were rumors that Chase and Emmy briefly broke up before getting engaged. Two months after their engagement Emmy gave a sneak peek at her romance with her fiance Chase.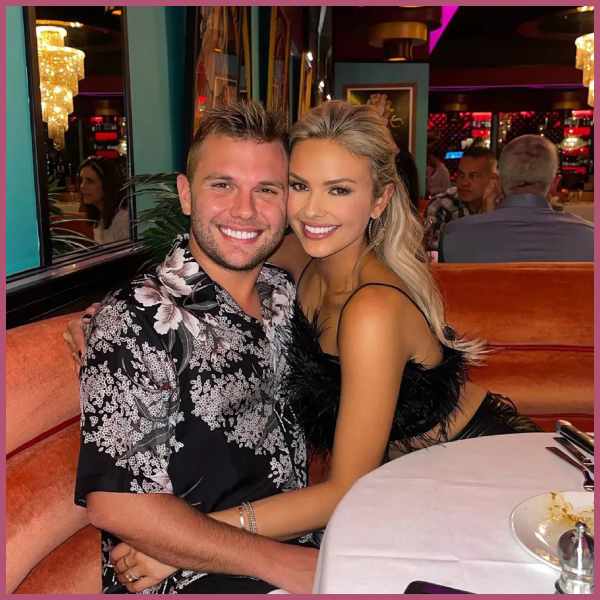 Also read All about Chase Chrisley engagement to girlfriend Emmy Medders 
Emmy and Chase had an on-and-off relationship
Emmy Medders confirmed rumors that the couple had a brief breakup before getting engaged.
She recently spoke openly about her relationship with her fiance Chase Chrisley on the "Unlocked" podcast hosted by her soon-to-be sister-in-law Savannah Chrisley.
Medders recalled that they started dating shortly before the COVID-19 pandemic, but that they weren't always "attached at the hip." She said,
"We've had some up and downs. It was on and off, and then we were doing really well, and then we did have one, like, major breakup where we didn't talk for, like, I want to say it was two months, but it was probably more like two weeks"
Savannah, 25, also laughed and said that the breakup lasted for two weeks. Adding to that, Medders said, "it felt like two months for me!".
"And then after that, we got back together, and we have been pretty, like, great, honestly."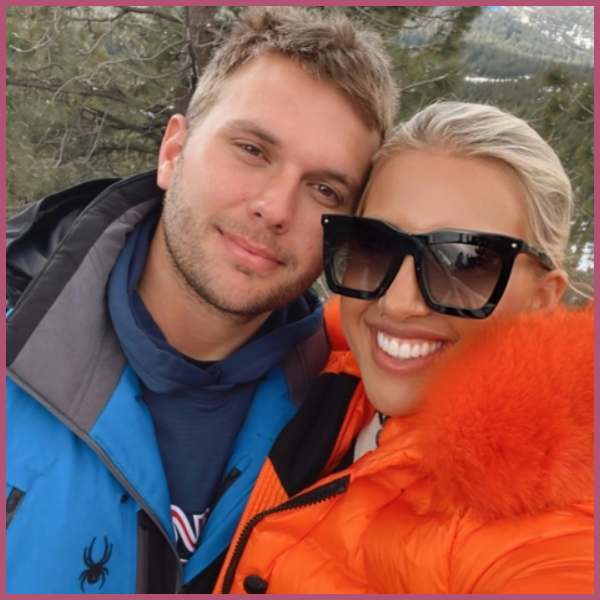 Although Medders remained quiet about the precise timing of the temporary split, many assumed she and Chase had split up at the beginning of last year after they stopped sharing Instagram images together.
Also read Did Alexander A.E. Edwards Pop the Question? Cher Sparks Engagement Rumors with a Giant Diamond Ring on Twitter!
However, the couple put an end to the rumors in the spring when they resumed sharing sweet snaps. In April, Medders posted a photo of them cuddling in Nashville. Chase, on the other hand, posted a series of snaps from the twosome's vacation in May.
Emmy and Savannah had also a complicated relationship
The future sister-in-laws also opened up about their relationship on the Unlocked podcast. Savannah acknowledged that their relationship hasn't been cordial in the past.
The Chrisley Knows Best star revealed that the two ladies got into a heated argument while filming Growing Up Chrisley in Miami, which was cut from the final show. Savannah began,
"It's not to say Emmy and I have a relationship by any means,"
While Emmy explained,
"There's no hate at all [now], But that's what happens with sisters. I mean, I know we're not sisters yet, but, I mean, family is gonna get in arguments,"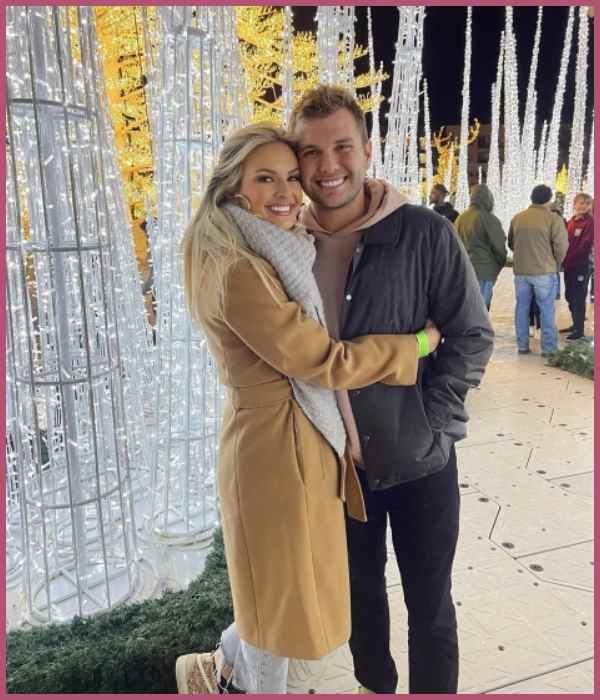 Savannah made fun of the fact that most of their arguments center on Chase while they remained quiet about the details of what happened. She then went on to say,
"It's just wanting what's best for him. Then, also at times, though, like, our family has said, 'Well, she's too good for him,' so it kind of switches back and forth."
Also read Kayla Wallace announced her engagement to Kevin McGarry after two years of dating