Cheating Controversy! Is Kevin Hart deceiving his wife? Who is the new lady in his life? Click for details!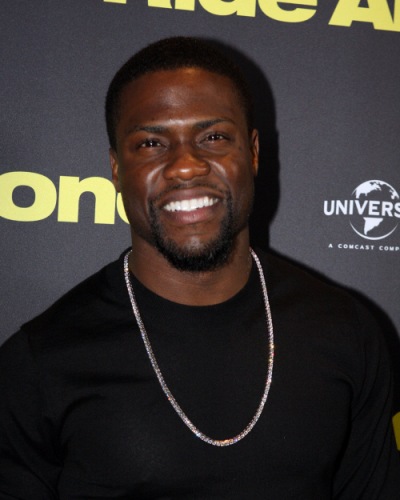 The cheating video!
American actor-comedian Kevin Hart is embroiled in a new scandal! A video has come to limelight which shows Kevin Hart sitting in his Lexus car with an unknown woman in the early hours of the morning.
The video has been shot on 3rd July 2017. RadarOnline has managed to grab this video. In it, Kevin Hart could be seen outside his Miami luxury beach hotel in his car at 5 am in the morning.
He seems to have come from a night out. He is not alone. He is seen with a mysterious woman who is not his wife Eniko Parrish. Eniko Parish is six months pregnant with their first child. The recording was of 20 minutes duration.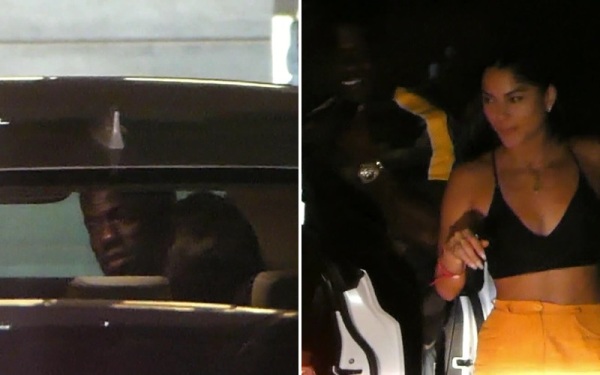 The duo was spotted sitting on the rear car seat. They were talking and chatting and were quite close. They appeared quite cozy and happy in each other's company.
There was no kissing or any intimate behavior seen in the footage. It appeared relatively innocuous. But it was inferred that Kevin Hart is cheating on his pregnant wife.
Angry followers slammed Kevin Hart on the social media for his infidelity. SadeVEVO said:
"Kevin Hart miniature self got the nerve to be cheating. What has the world come to. Hope his wife punts his lil ass across a football field."
Another follower, Ben suggested that Eniko should remove Kevin's things from her shelf. He wrote:
"If I was Eniko I would start putting all of Kevin Hart's favorite things on the top shelf."
Kevin Hart's response
Kevin Hart was seemingly unperturbed by these rumors. Kevin also took to his Instagram to reply on this new accusation on him. Kevin Hart uploaded a photo of him with a phone in his hand and laughing in a leaning-back position.
He had written on this photo:
"At the end of the day you just gotta laugh at the BS", 
He captioned this photo as:
"#LiveLoveLaugh …..SMDH"
SMDH means 'Shaking my damn head'.
After the initial joking phase, on 21st July 2017, Kevin Hart spoke in a serious tone with ET and told them that the rumors are absolutely false.
He further said:
"It's Miami, the clubs close at 6am, so I was actually going home early,"
Eniko Parrish' response
Kevin Hart started dating Eniko Parrish in 2009, but it was only on 18th August 2014 that he proposed to her. After a gap of two years, they tied the knots in 2016 at a location near Santa Barbara, California.
It was on 14th May 2017 that the couple disclosed about their first child together. They had also revealed that it is a boy.
There has been no word from Eniko Parrish on this matter, but on 20th July 2017, she had posted a photo of herself on the Instagram. It shows her 6 months baby bump.
She captioned it as:
"Well H E L L O #WCW ???????? Much hasn't really changed. I'm still in the gym 3-5 days a week and I feel GREAT! The BBB's got a little bigger…Boobs,Butt,& Belly of course but I'll take it! ????Thanks little guy! ????????????xo. #Happy6months ????????."
You may like to read Comedian Kevin Hart narrates the incident of accidentally spilling pineapple juice on singer Beyonce!
His previous cheating scandal
This is not the first time that Kevin Hart has been accused of cheating his wife. He had cheated his first wife Torrei Hart with Eniko Parrish.
He had divorced Torrei in 2011. He has two children with her. In 2012, Kevin had come out and accepted that he indeed had cheated Torrei.
He said:
"Yes, yes people, I cheated! Am I ashamed of it? No, no I'm not. Do I wish that I could take it back? No, no I don't. Let me tell you why: You can't evolve as a man if you never make a mistake. The only way that you can be perfect is to f**k up. I get it. I f**ked up! Don't cheat!"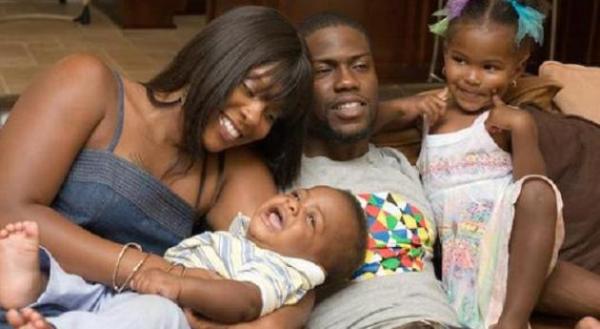 Torrei Hart had given an interview in May 2014 where she had held Eniko responsible for breaking her marriage. Hart, however, supported Eniko at that time.
Model and singer, Monique Gonzalez is speculated to be the second woman in Kevin's life this time!
Also read Kevin Hart and wife Eniko Parrish expecting their 2nd baby. Is it a boy or a girl?
Short Bio on Kevin Hart
Kevin Hart is an American actor, comedian, writer, and producer. He is famous for his stand-up specials I'm a Grown Little Man, Seriously Funny, and Laugh at My Pain. He starred in the films Ride Along and Ride Along 2 alongside Ice Cube. Kevin has appeared in numerous movies and TV films.  He is the creator, writer, and executive producer of Real Husbands of Hollywood. More Bio…,