Check out Josh Temple's YouTube video which crossed more than 17 million views. Relationship with his sister and affair with his girlfriend!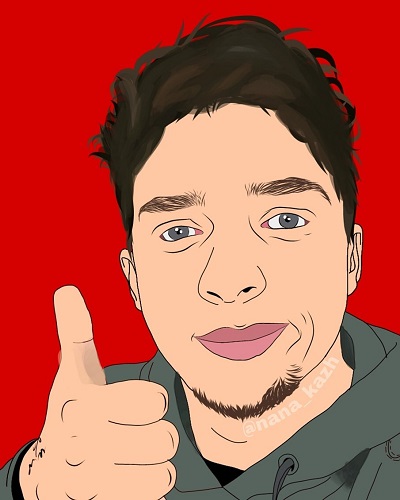 British YouTuber is Josh Temple is best known as Slogoman.
He has more than 3.5 million subscribers on his YouTube channel Slogoman and to date, his maximum viewers are more than 17 million.
---
'WHIRLPOOL DEATH DERBY' is his most viewed video on YouTube, you can check that below:
Career
On Josh's YouTube channel, he has mentioned,
"I am Josh (Slogoman) and I make videos on games and stuff, if you like them then you should probably subscribe for more!"
He started his channel on 4th August 2013 and within such a short span of time, he has been able to earn so many fans and followers.
The above video is the reaction to one of his old videos along with Kwebbelkop which he wrote,
"Today me and Kwebbelkop do a 'First Video Reaction' on one of my old video projects I did with TheGamingLemon for school! Enjoy!!"
Kwebbelkop's full name is Jordi Van den Bussche and Jelly's full name is Jelle Van Vucht.
Slogoman's first video on YouTube was GTA 5. He uploads GTA 5 race games with his friends Kwebbelkop. He has bought The Robust on his videos to play games with him. The Robust is also a YouTuber.
At such a young age he has been able to accumulate a net worth of $41 million.
Apart from his entertaining gaming videos, he also posts videos where he gives motivational talks and Q&As.
Josh Temple- Before Fame
Born on 16 May 1997, Josh Temple is also interested in outdoor games. He used to enjoy playing rugby a lot.
Apart from Rugby, he also played different other games. During his college, he chose to specialize in psychology as he found it interesting.
Josh Temple's Family
Josh was born in England, UK. The names of his mother and father are not known but he loves his parents and has tweeted about their anniversary via his own Twitter account handle.
@jellebay My parents had their 24th Year Anniversary yesterday!

— Slogo (@Slogo) July 26, 2015
He has a sister and her name is Amelia Temple. She is an Instagram star with the username @ameliaktemple where more than 54k people follow her. Below is the childhood picture of her and Jos which she had shared on his birthday.
They both enjoy each other's company a lot. He has also posted a video with his sister on his YouTube channel.
They were both were having fun and giving the answers that their fans had asked them.
You can see the bond between both of them in the video below:
Josh's Affair, Girlfriend
Josh is in a relationship with his long-time girlfriend Alyssa. They have been dating one another for a very long time.
They have not revealed anything about their future plans but looking at them it seems like they will take their relationship to the next level. They are frequently caught together on a date or hanging out.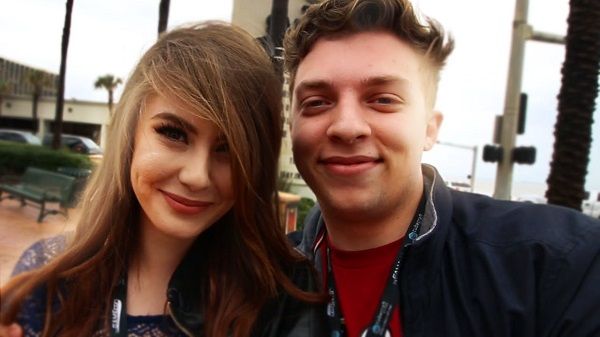 Also read Actress Rosario Dawson Currently Dating Eric Andre!!! Everyone in shock…She is also a new mom- Adopts a 12-year-old!!
Short Bio on Josh Temple
Josh Temple is a famous British YouTuber. He is best known for his social media name 'Slogoman'. Furthermore, Josh has uploaded a video of the game Grand Theft Auto V from which he got recognition. He has been uploading gameplay videos, especially of GTA 5. More Bio…