Check out these Tom Cruise's hot photos with Age-Defying Workout & Diet Plan!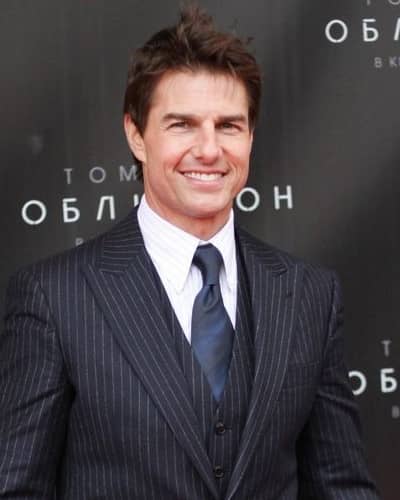 Thomas Cruise Mapother IV was born July 3, 1962. He is an American actor and producer.
He is one of the highest-paid actors in the world. His films have grossed over $4 billion in North America and over $10.1 billion worldwide, making him one of the highest-grossing box office stars of all time.
He produced many hit movies like Mission Impossible, Without Limits, Mission: Impossible 2, The Others, Vanilla Sky, and many others.
As of 2021, he is 59 years but his age doesn't count his fitness and health.
Age is just a number
Tomas has always proved to us that age is just a number. He was shirtless, dangling from a building for the filming of Mission: Impossible Ghost Protocol in October 2010 and looking absolutely hot. He even hung off the edge of the Burj Khalifa in Dubai the world's tallest building without a double. His viral airplane stunt, in which he hung onto the door of an Airbus A400M as it took off and it was real. He also did his own motorcycle chase and learned how to hold his breath for six and a half minutes for the underwater document swap.
After Mission: Impossible—Fallout release. Director Christopher McQuarrie told the New York Times,
"Everything that you're seeing Tom doing, he's doing free-riding on cold cobblestones. Sometimes there was rain; sometimes there was morning dew. There was always a danger of skidding and wiping out."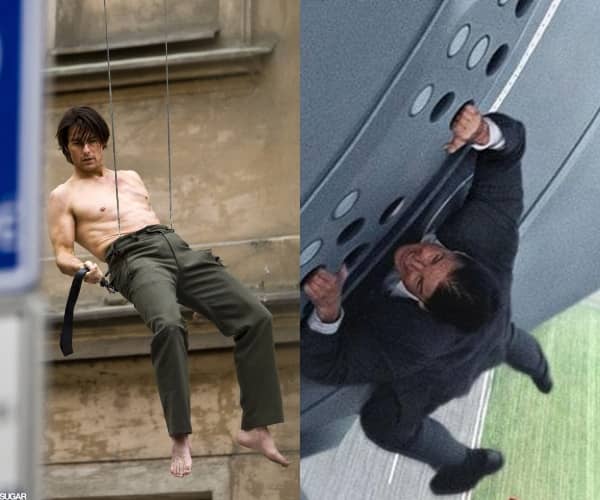 He went for the dip-kiss with Katie Holmes on the red carpet in 2005
Just when everyone had had enough of their passionate love, they had a red carpet moment that no one could forget. He dipped Holmes down in front of everyone and kissed her. That kiss made golden years of Cruise and Holmes' romance.
The couple got married in 2006 and unfortunately separated in 2012. They have a daughter named Suri.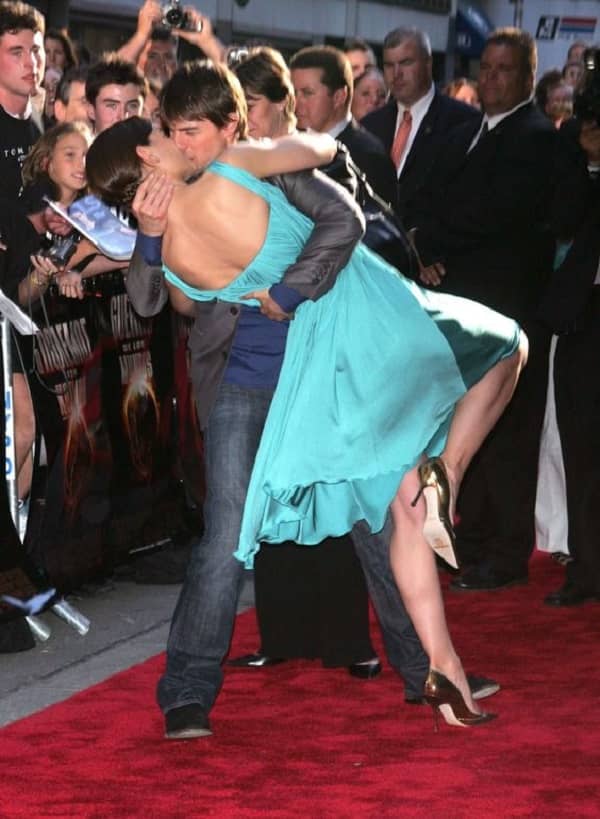 Thomas Cruise Diet
Tom follows a low-calorie diet. He consumes no more than 1200 calories pr day.
His diet includes:
Breakfast: Eggs, Oatmeal, Vitamins
Lunch: Chicken, Rice, Vegetables
Dinner: Salmon, Greem Salad
Supplements
Tom Cruise uses different supplements to help his gains:
Omega-3s
Magnesium
Vitamin D
Folic Acid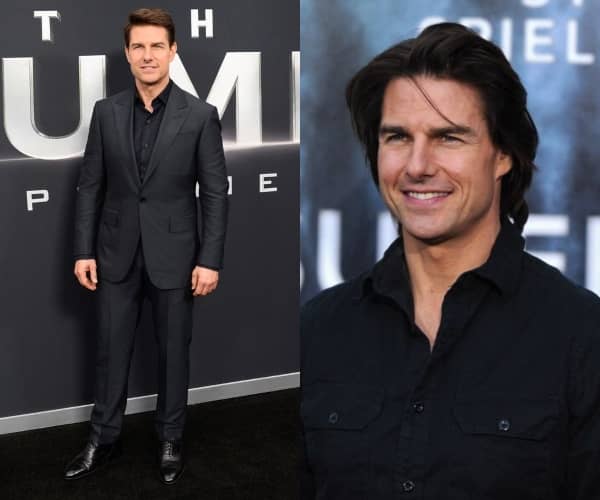 Tom Cruise Workout Routine
Cruise does a variety of sports and activities, from sea kayaking, caving, fencing, treadmill to rock climbing to fencing to sweating it up at the gym, all of which helps keep him looking and moving like a younger man.
His daily workout routine includes;
Stretch, 10 min walk (warm-up)
Bench Press 3×10
Dumbbell Kickbacks 3×10 each arm
Dumbbell Shoulder Press 3×10
Incline Press (BB or DB) 3×10
Seated Dumbbell Shoulder Front Raise 3×10
Seated Dumbbell Tricep Overhead Extension 3×10
Cable Chest Flys 3×10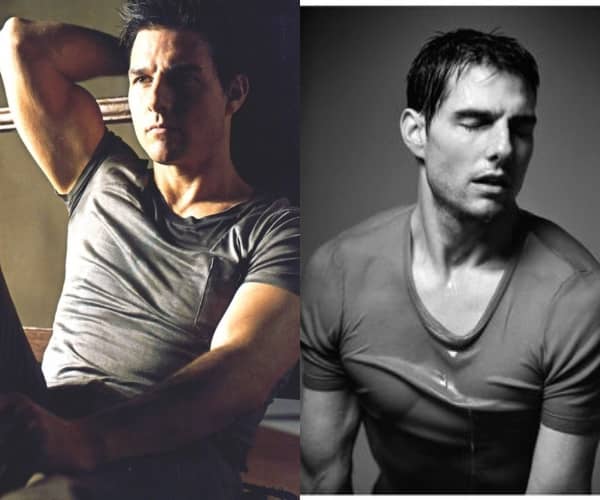 You may also like to read, Tom Cruise's daughter Bella Cruise launches her own fashion line with inspiration from her mother, Tiger King, and the coronavirus!