Chef Paul Hollywood dubbed insensitive by irate fans! He is forced to apologize for comparing a contestant's Chelsea buns to diabetes!
The life of chef Paul Hollywood has been in turmoil for quite some time now. First was his divorce from wife Alexandra. Later it was his bitter public split from girlfriend Summer Monteys-Fullam. And now he has landed himself in another controversy. Little did he know that an innocuous comparison would land him in so much trouble? The master baker Paul Hollywood was in for a rude shock when he remarked that the cakes of one of the Great Britain Bake Off show contestants were like'diabetes on a plate'. It did not go well with the listeners and his fans and they commented on it. It was so much that he had to apologize for his 'insensitive' remark.
Paul Hollywood and his apology
The master baker Paul Hollywood had to take to his social media in order to apologize for an insensitive comparison he made. It was meant to be a joke that he made on the show Great Britain Bake Off but people took it seriously. Paul wrote on his Instagram:
"A sweet treat, Chelsea buns … a remark re:- diabetes I made on tonight's show was thoughtless and I meant no harm, as both my grandad and my own mother suffer/ suffered from diabetes … apologies X."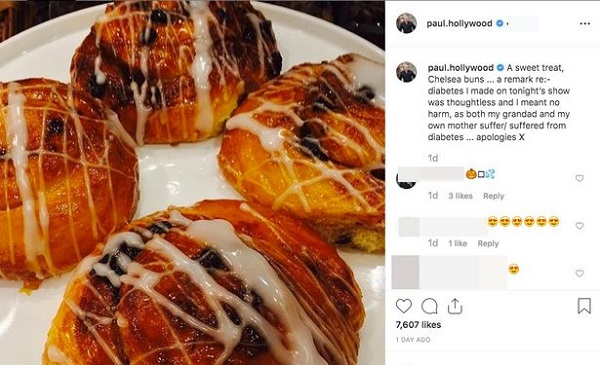 His followers were happy once he posted an apology and one of them wrote:
"You meant no harm and that is all that matters and you apologized."
The Paul Hollywood controversy
Paul was on the show The Great Britain Bake Off which airs on Channel 4. He was judging the Chelsea buns of one of the contestants. While describing it, Paul said that the buns were like diabetes on a plate. He probably meant that they were very sweet.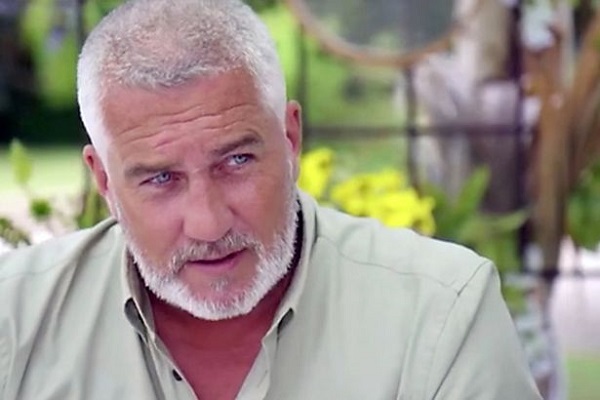 But the listeners of the comparison and viewers of the show were absolutely upset and furious with his comment. They felt that the 53-year-old baker was being insensitive to diabetic patients when he compared the buns to the disorder. This caused a stir on the social media and fans and followers began writing against the comment of the baker.
The angry posts of the followers of Paul Hollywood
On hearing what Paul had said, his upset fans began uploading their anger on social media. One of them commented:
"Anyone else shocked at Paul Hollywood's 'diabetes on a plate' comment when discussing a dessert on tonight's episode of GBBO?"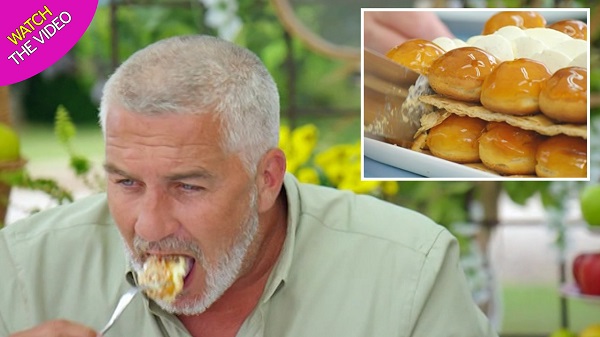 The social media user continued:
"I feel like this kind of stuff just reinforces uneducated and frankly stupid ideas and questions about diabetes, for example, 'did you get it cos you eat too much cake?' and my personal favourite, 'if you ate this Mars bar, would you die?'"
Another fan tweeted:
"It is very irresponsible and untrue to say it of anyone, whatever their type of diabetes."
Click to read more about Another tragedy! The fresh loaves and teacakes of Paul Hollywood removed from shelves of Tesco due to low sales!
Paul sensed the anger of his fans and posted the apology rather promptly. It was timely and helped appease their anger.
Source: Irish Mirror ie.