Renowned Chef Sanjeev Kapoor launches a restaurant in California! Know more on it and his future plans!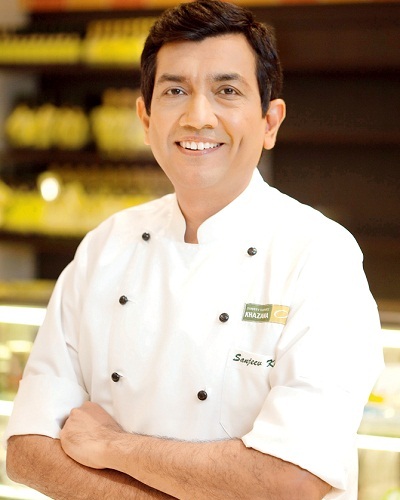 Renowned Indian Chef Sanjeev Kapoor of Khana Khazana fame has furthered his business. He has opened a chain of restaurants in California. This chain has been aptly named 'The Yellow Chilli'.
Sanjeev is known not only for his delicious food recipes but also for his great sense of humor and an eternal smile on his face. He launched his restaurant in California on 18 June this year. This new addition to his group of restaurants is situated at the Monticello Apartment Homes complex off Lawrence Expressway.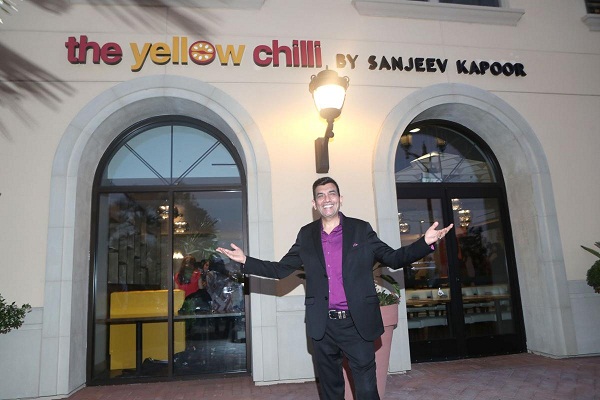 The inauguration ceremony
It was a lavish and fun-filled affair. There was the red carpet, music in form of bhangra dhol with a huge gathering of local VIPs who congratulated him for this latest venture. Sanjeev Kapoor cut the ribbon and stated:
"It's a lovely reception,"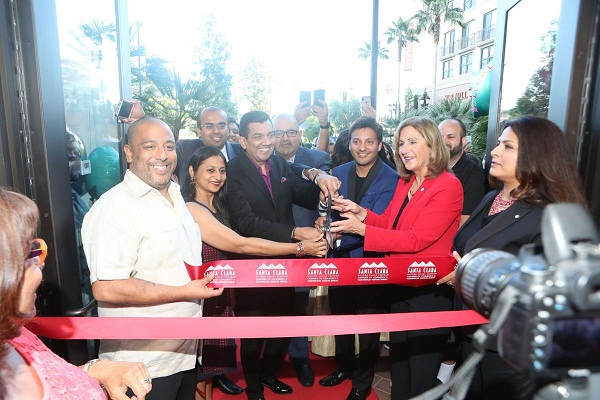 He added:
"We'll keep on giving good food to people in this part of the world, I promise you."
The meet and greet and the discussion
As the Chef entered the restaurant, he was pleased to see a sea of guests mostly from the Indian American community who received him warmly. There was a non-formal chat session and Sanjeev gave some great food tips and advice to the gathered crowd. Sanjeev spoke in detail about his food characteristics, his main I gradients, his food philosophy, and also a bit about his future plans. He said:
"My belief is that The Yellow Chilli should stand for true blue Indian food the way Indians eat, we eat. It's not that we want to change it for the world,"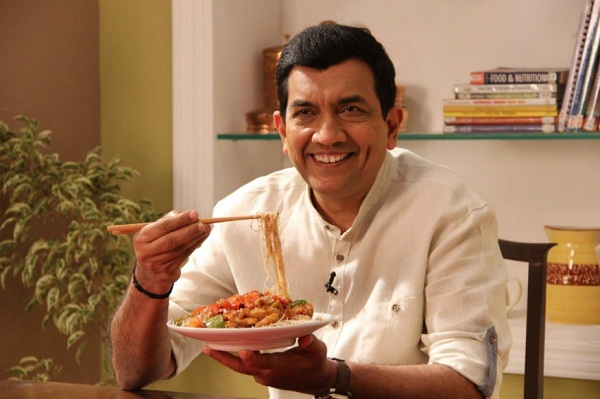 He added:
"Yes, we would do customization…our repertoire of India food is so big that if I want to create a menu just with the steamed foods from India, I could do that. I could do spicier and less spicy, too."
There were cocktails and hors-d'oeuvre for the guests and all.
Sanjeev's career journey
Sanjeev began with fancy food items at five-star hotels and now he owns some of the finest restaurants in the world. He told the people that he wants to give them similar food at half the rate. That is his goal. He said:
"We deliver high-quality food and service at great price point, that's our philosophy,"
He went on to say:
"The food should bring a little bit of smile to your face. There is a certain touch of an ingredient, which if you want to notice, you will, and if you want to ignore it, it won't bother you, like a traditional kebab with a touch of lemongrass."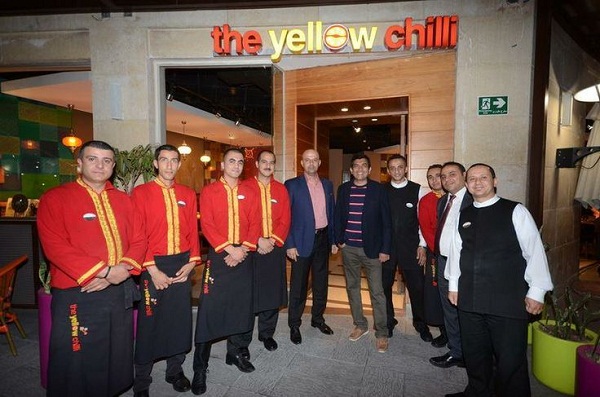 He believes that food cooked with a smile will always be tasty. He quickly readied a bowl of clam chowder with some Indian ingredients for the Santa Clara Mayor Lisa Gillmor.
Sanjeev's future plans
His food franchise is in Indian cities and those of the Middle East. He plans to have more of such restaurants now in the USA and Canada. Sanjeev disclosed:
"We would be opening at few other places: Atlanta, Georgia; Irvine, Calif.; New Orleans, Louisiana; we've opened one in Toronto, Canada. We've signed 11 outlets in the Greater Toronto area."
Sanjeev has more than 150 cookbooks on his name and also a food channel. He also has his own food appliance brand called Wonderchef.
Stating that they are there to stay, the master chef said:
"We work constantly and continuously to train newer people and to make sure our brand standards are met."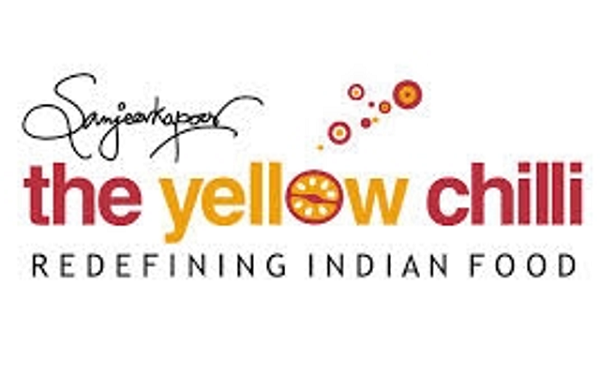 He also plays drums well and promised his guests that there would be live music at the eatery.
The local managers for the restaurant would be Yogesh Gupta, Navin Tekchandani, Mr. Murthy and Mr. Kumar.