Happy Mama Chelsea Houska shares newborn baby girl pics! Know more about her and Husband Cole DeBoer relationship and babies!
Chelsea Houska has given birth to her third child on Wednesday, August 29. She shared the happy news on Instagram with a picture of her baby girl wearing tidy whites and black-white striped bow on her forehead.
This is Chelsea's biggest birthday present. The mother could not be more excited to share the same birthdate as her daughter!
The baby's pic
She even shared the picture with a sweet caption:
"Happy birthday to YOU, sweet baby Layne."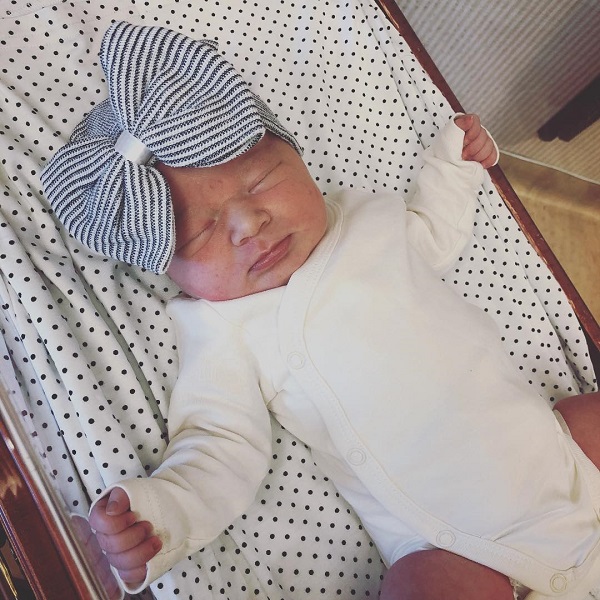 Chelsea's husband, Cole DeBoer also shared the same snap of their newborn daughter with a slightly different caption:
 "Happy birthday to my sweet perfect wife Chelsea DeBoer who just gave our family this beautiful blessing! Sharing the same amazing day I am so in love with our family! Our newest edition Baby Layne!!"
Also read: Another Baby On The Way!! Teen Mom 2's Chelsea Houska Is About To Welcome Her Third Baby With Husband Cole DeBoer
The couple had previously planned to make room for the new baby. They had sold their Hartford, South Dakota home and moved to a new location where they will raise their babies.
A source revealed:
"They bought and already moved into a new one. They really wanted a house with more room and acreage for animals in the county."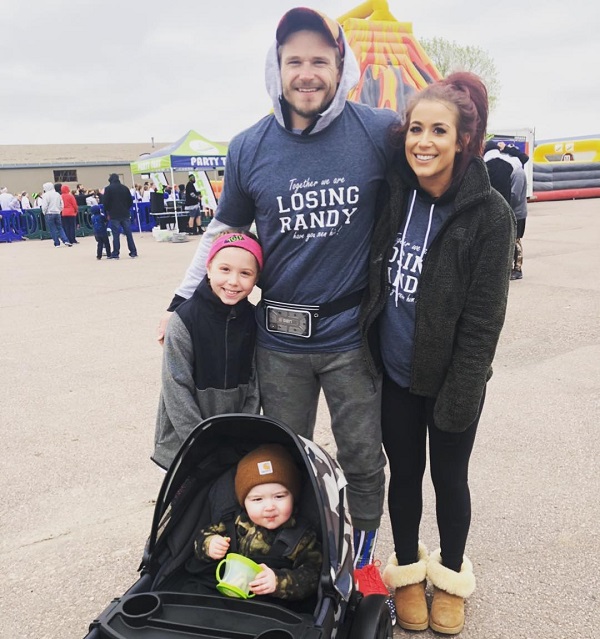 Chelsea's other children
Layne is Chelsea and Cole's second child. The Teen Mom 2 star already has a son together whom they have named Watson Cole. Chelsea, 27 also has a daughter named Aubree Lind from her previous relationship with Adam Lind.
The pregnancy announcement
Chelsea was so much excited about her pregnancy which she had announced on 15th March. She had shared that excitement with her followers:
"I just want so many baby Coles. I think it'd just be fun to have so many babies closer together. [With Aubree and Watson] it was seven years before we had another kid. We need to just be patient, but I can't help it."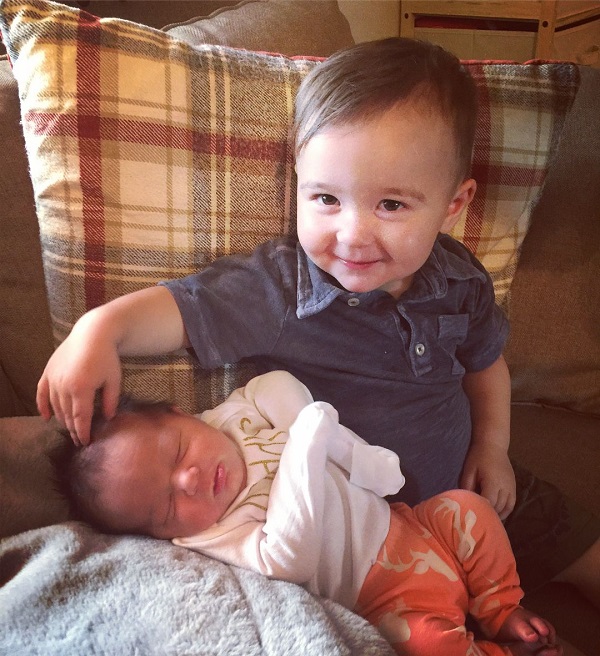 Also read: Chelsea Houska reveals her growing baby bump and is eagerly awaiting the arrival of her baby girl!
She also had shared a photo on Instagram of her sonogram on a bulletin board with the words "IT'S A GIRL".  The picture was captioned:
"…GUESS WHAT! A sweet baby girl will be joining the DeBoer clan in a few short months! We could not be more excited!"
To be dad Cole had also shared the same snap with the caption:
"This proud dad is getting a new Bow!"
Chelsea Houska's bio
Chelsea Houska was born on August 29, 1991, in Vermillion, South Dakota. Her birth name is Chelsea Anne Houska. Her mother is Mary Houska and father is Randy Houska, a dentist. She also has 3 siblings, namely Angie, Emily, Melissa.
She was a school dropout and got pregnant when she was 16 by her then-boyfriend, Adam Lind. So, she appeared in the series 16 and Pregnant's second season on MTV. She gave birth to daughter Aubree Lind.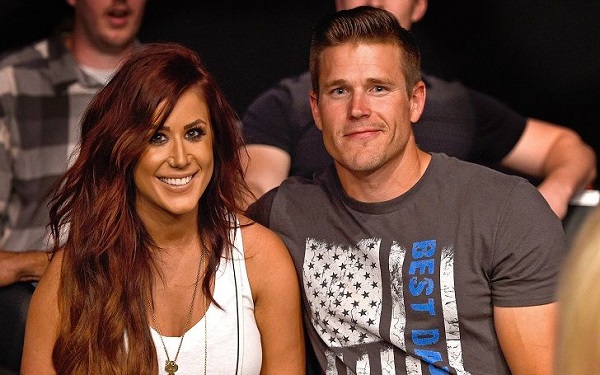 After being a single mom, with the help of her family, she put herself to study cosmetology. She took up GED, joined a beauty school, and got a part-time job in a salon. And in November 2013, she graduated in cosmetology.
In November 2015, she and Cole DeBoer got engaged. They got married on October 1, 2016.
Their first baby boy, Watson Cole was born in January 2017 while their second baby Layne was born on August 29, 2018. Full bio…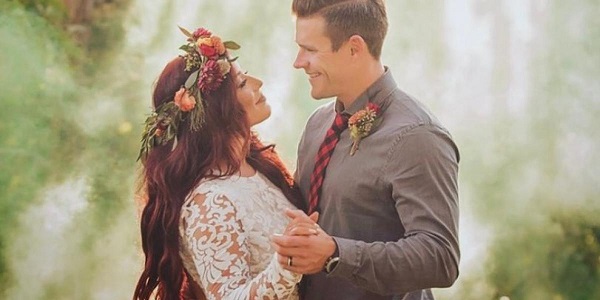 Also read: Teen Mom star Amber Portwood has a new baby boy. Click to see the motherly love!
Reference: (radaronline.com, intouchweekly.com, eonline.com, famousbirthdays.com, thefamouspeople.com)