Cherie Chan Wedding! Who Is Her Husband Jessey Lee?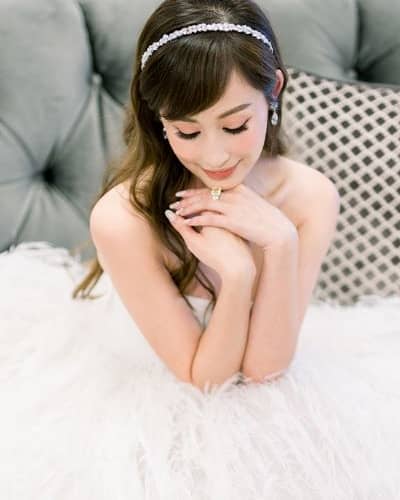 Cherie Chan married her Bling Empire co-star Jessey Lee on Sept. 8, 2021.
The wedding was small, and private and took place at the Château de Saran castle in Champagne, France.
Among COVID, they tied the knot in presence of only 8 guests.
---
After around 5 months of getting married, the Bling Empire star couple, Cherie Chan and Jessey Lee revealed that they are married. They exclusively reported to E! News Daily Pop on Tuesday, Feb. 8.
The newly married couple announced that they secretly exchanged their vows on Sept. 8, 2021, at the Château de Saran castle in Champagne, France. Since they had an intimate ceremony with a few guests due to COVID safety guidelines, they are planning a big event for families.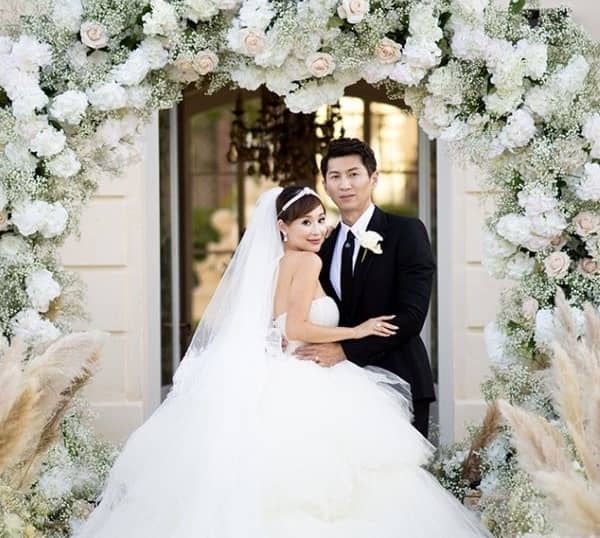 As the first valentine's gift to her newlywed husband, Chérie composed a love song called "Destiny." The love couple featured the wedding looks and created the video. The song will be out on iTunes, YouTube, and Spotify This Valentines Day, Feb 14.
If you love someone, it's unconditional. I knew he was going through a lot. Our Feng Shui master said we were together in our past lives and we were destined to be together in this lifetime. I eventually wrote a song called Destiny that comes out on iTunes February 14.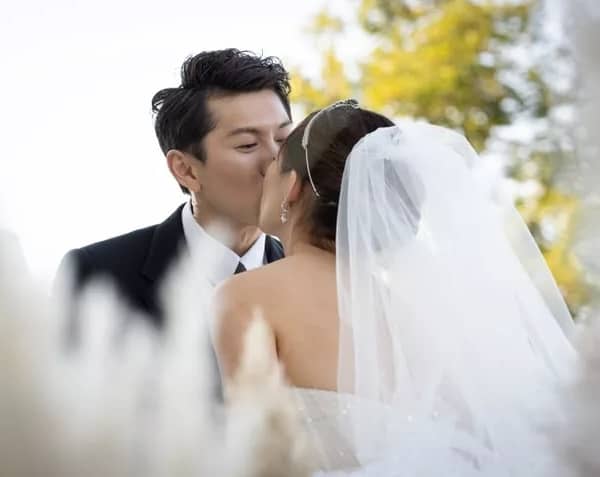 What was Cherie Chan wearing at her wedding?
Describing her wedding looks, she was wearing a fabulous custom strapless Nicole + Felicia wedding dress. It featured 500 yards of layered tulle and a 12-foot train with an equally long veil. The veil was embellished with thousands of ostrich feathers and crystals. She wore a jeweled headband and also wore Hueb jewelry. Coming to the shoes, it was by Sophia Webster.
Marriage Proposal and Engagement
Though Cherie originally proposed to Jessey during season one of Bling Empire, there was not an official engagement. In August 2021, he again surprised Cherie with a secret proposal in Paris and they were engaged there only.
"It was something that I always wanted to do," Jessey gushed.

Cherie added, "I was shocked. I was like, 'What are you doing?!'"
How did Cherie Chan and Jessy Lee meet?
Regarding their first meeting, Cherie added,
 I met Jessey in Vegas, when I was visiting with some mutual friends who I had gone to UCLA with. We didn't talk to each other at all, but knew of each other through those friends.
Further, she added how did she fall in love with Jerry Lee,
The reason why I fell in love with Jessey is because of who he is on the inside. He's so kindhearted. He's very giving and not that many people know that about him.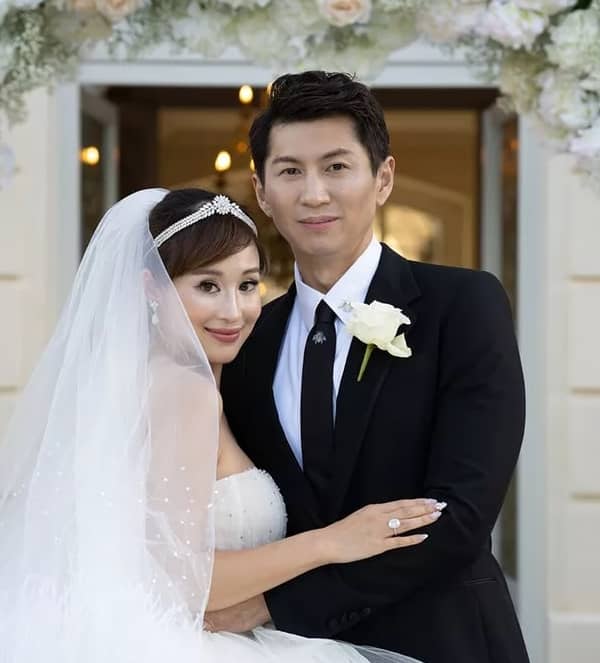 When she met Jessy he was a married man and thus connected as friends only. Later after having a divorce and break of one and half years, Jessy reaches out to Cherie. The two were predestined to get along, it was the plan of destiny.
About her wedding she added,
"I was not excited to get married because, for me back then, I wanted to get married because I wanted my mom to be there. And he did everything, so I think I got lucky. I didn't have to do anything, I wasn't a bridezilla."
Short bio on Jessey Lee
Jessey Lee together with Cherie Chan featured in an American reality television series Empire Bling. It premiered on Netflix on January 15, 2021. He had a guest appearance in the series. Before the series, he was in the furniture business of his family.
Short bio on Cherie Chan
Cherie Chan(September 9, 1976) is an American actress originally from British Hong Kong. She is the main cast of  Empire Bling. She is also a Denim heiress and a renowned singer.