Cheyenne Floyd having a baby no. 2! Know about her age, relationship, daughter, biography…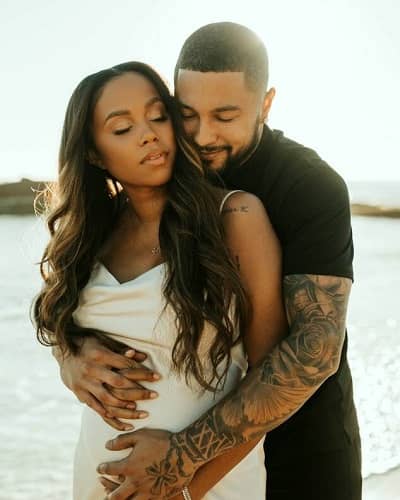 Cheyenne Floyd is having a baby again!
Cheyenne is pregnant with baby no. 2 with her boyfriend Zach Davis. She announced the pregnancy news on Instagram with multiple photos with Zach Davis and her daughter Ryder from the pregnancy shoot on the beach.
Cheyenne wrote,
"We are extremely blessed and honored that this little one has chosen us as parents. We prayed for this moment and wanted to hold on to it as long as we could. The past few months have been life changing in the best ways possible. Ryder is so excited to be a big sister again and is already super protective over my bump."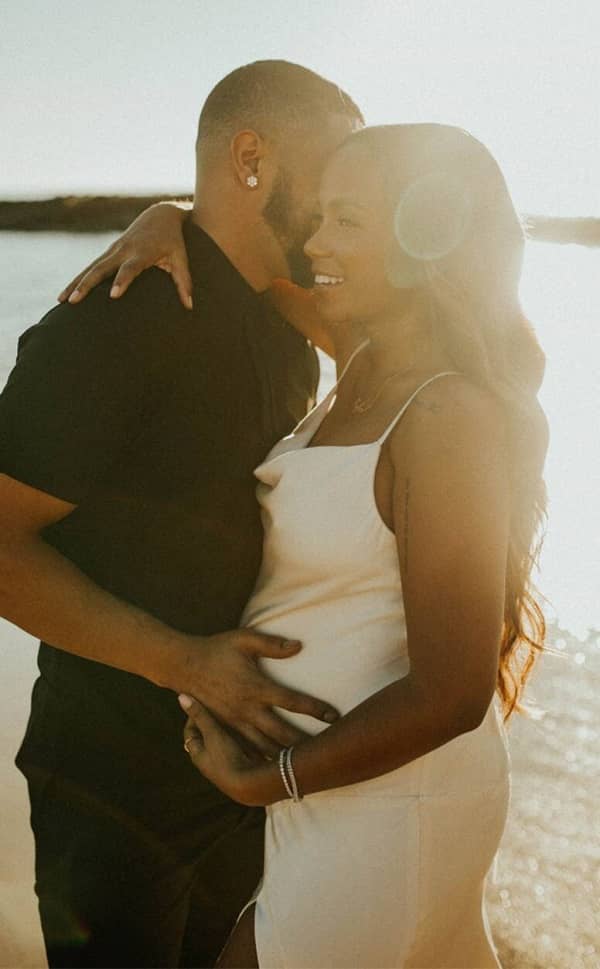 She urged people to respect women and her pregnancy was never a secret. She revealed that she was asked multiple times if she was pregnant when she gained some weight.
What is the age of Cheyenne Floyd?
Cheyenne Floyd was born on 19th October 1992 in Los Angeles, California. She is 28 years old at present. She is the daughter of Kyle Floyd and Theresa Floyd. Likewise, she has a sister.
When she was a teenager she had an interest in photography. Likewise, she traveled to practice her favored art form in Hong Kong, Cuba, Mexico, and France. Also, she attended the Maranatha High School in Pasadena, California. After that, she went to Hampton University and graduated with a bachelor's degree in public relations.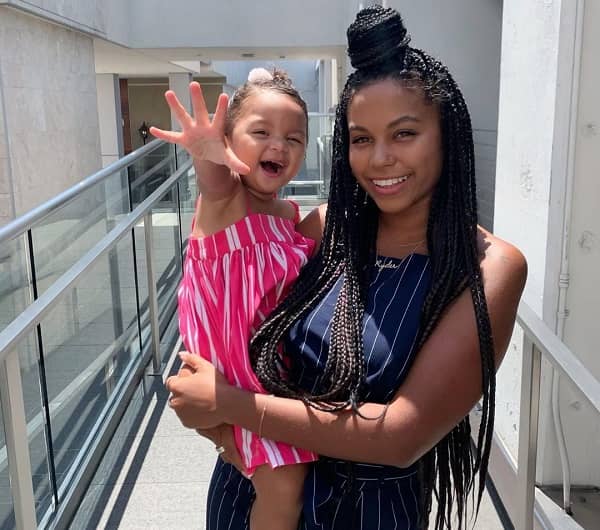 Also read Gabrielle Ruiz finally pregnant after a heartbreaking miscarriage! Know about her married life with Philip Pisanchyn, social media, biography
Cheyenne and Zach Davis relationship
Cheyenne Floyd and Zach Davis started dating in 2018 on Teen Mom OG. But the couple broke up after they had a fight about Floyd prioritizing her relationship with ex-boyfriend Cory Wharton. Cheyenne said that they were not on the same page with each other. Zach said,
"Let's not beat around the bush, let's be real. I feel like Cory is more of a priority than me. I just feel like the way you treat him versus you treat me, it's not the same, there's no comparison. It's almost like you're more so in a relationship with him."
But they got back together recently in October 2020. They confirmed the reunion by sharing a series of photos on Instagram from her 28th birthday celebration.
Cheyenne Floyd and Cory Wharton's daughter
Cory Wharton is The Challenge star who launched Rage Regardless Ry with Cheyenne Floyd in honor of their daughter Ryder. Their daughter was diagnosed with a rare condition named VLCAD (Very Long-Chain Acyl-CoA Dehydrogenase-Deficiency). She will have the condition forever as it is a genetic mutation.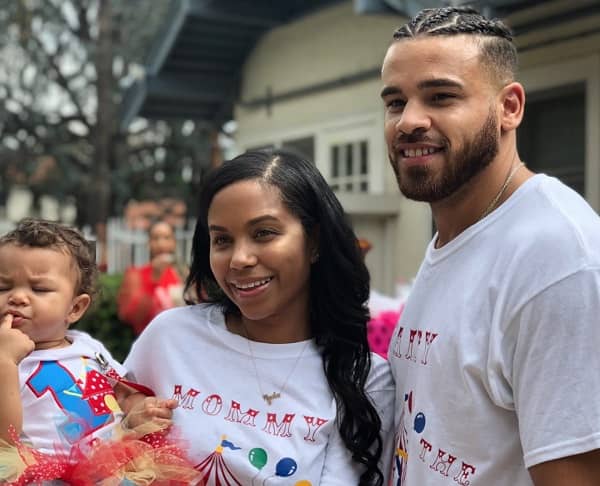 During the first six months, she was required to be fed every two hours. Ryder was given a special ordered formula and prescribed Carnitine, which she took twice a day. The foundation for her daughter was founded to help support families raising children with metabolic conditions.
Also read Flora Ogilvy, granddaughter of Princess Alexandra weds in an intimate affair held at Chapel Royal at St James's Palace!
Short bio on Cheyenne Floyd
Cheyenne Floyd is an American reality star, photographer, and entrepreneur. She is best known for appearing on MTV's reality show, Are You The One. Read more bio…