Chinese man Shen Wei, a homeless wanderer turns an online celebrity!
One never knows where the ups and downs of life may take you! It can pull you down and also take you to the heights that you never expected or wanted! Similar is the case of Shanghai's Shen Wei who is a homeless wanderer but has now turned an online celebrity!
Shen Wei and his recent videos
Shen Wei who hails from the Chinese city of Shanghai is a wanderer with no home. He has lived this life for more than 10 years now. Some recent videos of his have emerged where he is quoting Confucius and is discussing the plus points of the 16th-century work Liao Fan's Four Lessons. People are surprised on seeing the video clips; more so considering the circumstances that he is in now.
His video clips have garnered millions of views. In one of the clips, which was also aired on the official China News Service Channel shows Shen surrounded by many people in the street. Many of these gathered people have their phones out in their hands ready to take a picture of him.
In the last 48 hours, Shen Wei's name has cropped up in the top ten talking points on China's Twitter-like platform called Sina Weibo. The news site of China called The Paper also reports that online media influencers want to appear with him in the hope that this will get them as well in the news and boost their fame.
Hashtags related to Shen have received more than tens of thousands of views. The hashtag #ShanghaiXuhuiAuditBureauRespondsToFamousWanderer has until now more than 50k views.
What online users of social media are saying?
The users of Weibo are hotly debating about his life. They are also wondering whether the welfare system did not properly look into his illness and problems and have thus let him down. Where does the lapse lie, they debate?
One of the Weibo users wrote:
"It's Shanghai's shame that he's not been looked after,"
Others are all praise for this intellectual:
"I admire this old man who lives by his heart. Any society that has someone who insists on creating themselves, not disguising themselves, and not compromising themselves – this is news."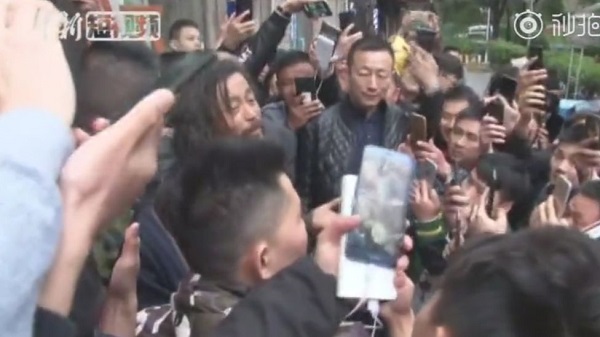 Shen Wei and his opinion on fame
Shen Wei says that he does not want fame. Talking about his newfound fame, Shen said:
"I don't want to be famous and I like a quiet life."
He told the ECNS news agency:
"I'm getting old and know my destiny."
Shen Wei and his past life and career
Shen Wei, it is said, is working for an audit office in Shanghai. He was a civil servant. Chinese authorities confirmed to ECNS news agency that an employee named Shen Wei is on their payroll. But surprisingly, Shen is on sick leave for the past 26 years. The nature of his illness is not disclosed. But he is still receiving payments despite the long sick leave.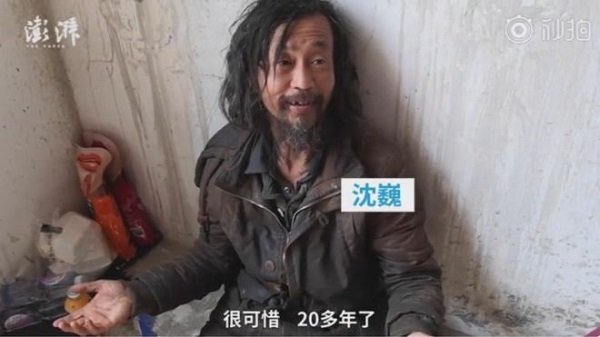 Shen had said that he had a tough childhood. He was poor and used to pick up and collect waste such as orange peel and broken glass. He used to sell it to get some money to buy his books.
This habit continues and people say that in the day, Shen collects rubbish, sorts it out, reads, draws and also feeds stray cats. He was, evicted from his flat in 2002 and since that time onward, he is leading a stray life.
Also, read Young Chinese Vlogger Liu, 23 commits suicide after a facial plastic surgery done went wrong!
But Shen has no complaints. He says that he likes his lifestyle and is willing to lead this difficult life. Shen likes his simple and eco-friendly way of living. He feels that other people should also adopt it. He said:
"For so many years, the principle I have been holding to is that people should not waste things unscrupulously,"
Source: BBC News