Split Alert! Love Island's Chloe Burrows and Toby Armolaran separated after 13 months of dating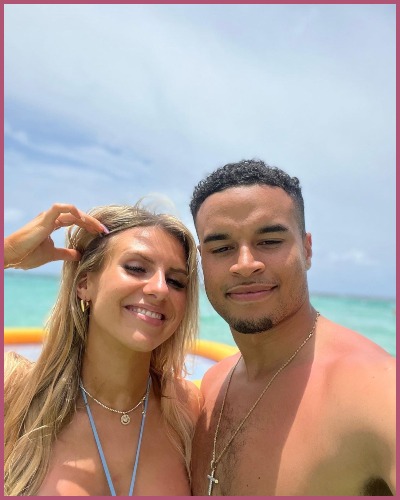 Chloe Burrows and Toby Aromolaran split up after a year of dating
The two initially met on the reality dating show Love Island UK last year
They also recently celebrated their one-year anniversary on a romantic trip to Disneyland Paris
---
Chloe Burrows and Toby Aromolaran are now no longer a romantic couple!
Love Island star Chole and Toby are said to have called it quits after 13 months of togetherness. The pair were the only couple who have been dating since the last year's season of Love Island, but they have also now reportedly split up.
Toby, 23, is now seemingly addressing the split via the Tiktok platform. In his latest TikTok video, Toby shared a video of himself smiling down at the camera while wearing a purple hoodie, hoping on the back of the "I don't need a BeREAL" trend.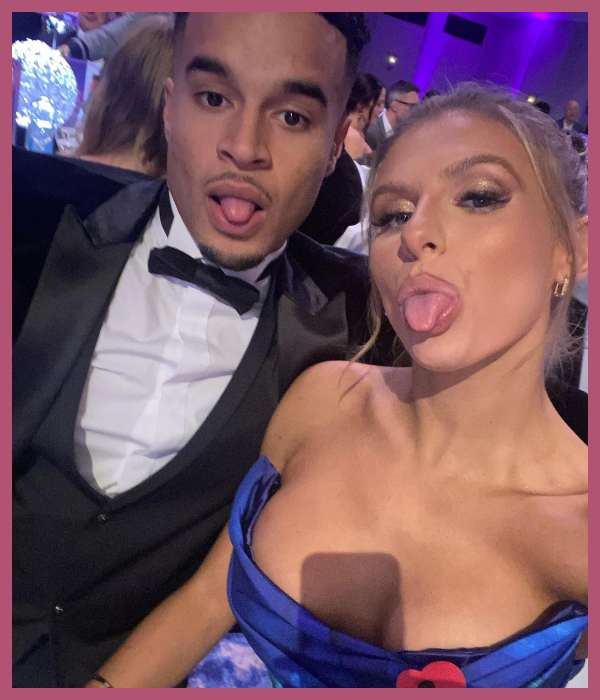 Similarly, the reality star wrote above the video, "I don't need a BeReal, " I need to Be Single". In addition, he captioned the video,
"Arhhh shiiiii here we go again…"
Well, his caption seemingly gave a hint that he's back to being single again.
Also read Why did Kathryn Dennis and Chleb Ravenell Break Up? Find Out!
Chloe, on the other hand, is yet to address their alleged split.
However, the pair recently celebrated their one-year anniversary on a romantic trip to Disneyland Paris.
Chloe Burrows and Toby Aromolaran's relationship issues
The rumors of their break up first sparked in early October that the two are finding a way to separate. A source confirmed to Daily Mail that the pair have simply grown apart.
A source told,
"Chloe and Toby put everything into their relationship – but it just hasn't worked out between them,"

"There's been no wrongdoing, they have simply grown apart, and over time realised it's better for them both to split."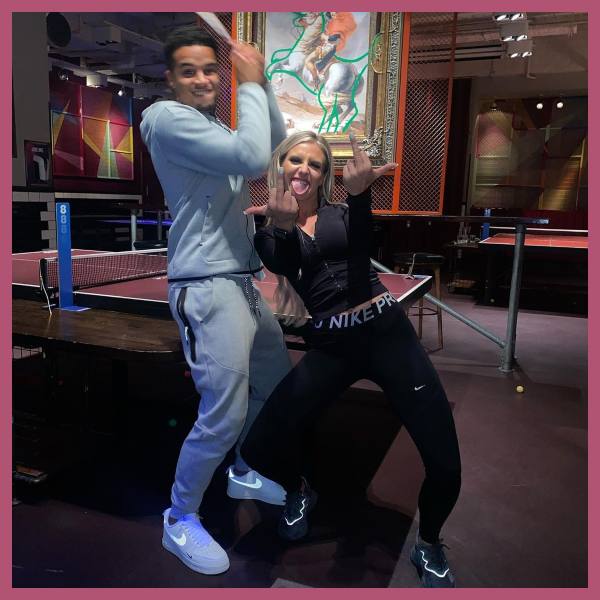 Similarly, Chloe recently went on a trip to Morocco with fellow contestant Millie Grace Court, to reportedly escape from her relationship issues.
Millie also recently split from her boyfriend Liam Reardon a few months ago.
The Daily Mail outlet reported,
"Naturally, Chloe has found the breakup difficult but being able to spend time abroad with Millie has given her the space she needed to start moving on,"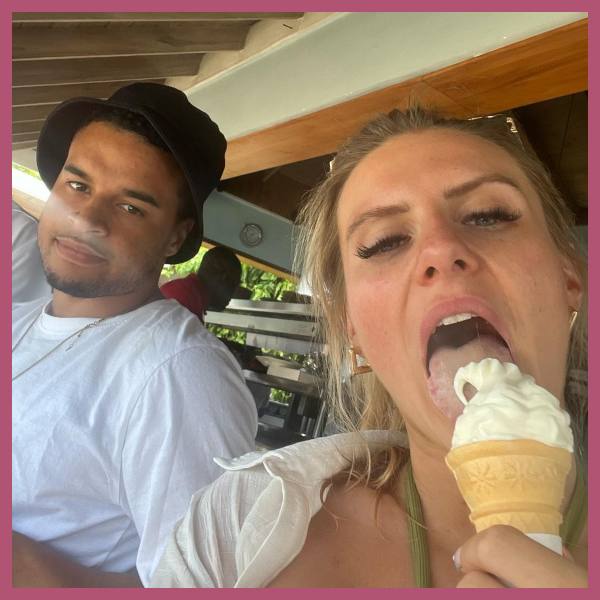 Similarly, Chloe tweeted, which is now deleted, about the Morocco trip over the weekend. The tweets read,
"You know I f**ked off for a week to Morocco with Millie… yo all I had say was I wanna go and she did everything.. MILLIE court deserves the f**king WORLD."
Also, the pair have been living together in Essex but while they both pursued individual work opportunities, they moved out of their shared home in recent months.
Also read Break Up! Jana Kramer split up with boyfriend Ian Schinelli just three months after going public