Why was Chloe Lukasiak bullied? Chloe's brave face against her trollers, her sinister eye condition 'Silent sinus syndrome' and her career flights!
Chloe Lukasiak's talks on her return to 'Dance Moms' Season 7
Chloe Lukasiak and her mom Christi Lukasiak were invited to return on Lifetime's 'Dance Moms' season 7 finale and season 7B TV show.
This season of the American dance reality TV show commenced on November 29, 2016, and has been ongoing.
Cheryl Burke was going to replace the coach Abby Lee Miller who is currently serving her jail sentence for financial frauds.
But since Abby's exit, Canadian choreographer Laurieann Gibson, 48 has been looking into the matters of ALDC.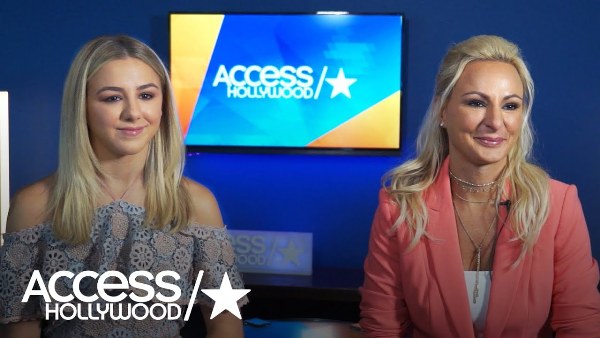 Christi Lukasiak had expressed her surprise at being called back for the show. Chloe Lukasiak said that she had thought that the show was ending.
But the producers had clarified that the show would not end but it was that only Abby Lee Miller would no longer be part of it.
Chloe had said:
"I left so abruptly. I never had proper closure that I felt like 'Wow, if I don't get proper closure now, if I don't get a final goodbye now, then when am I ever going to have that moment?!?' So I talked to my mom and I was like 'I think I want to go back.'"
Mom Christi had felt that somebody else had decided for their leaving the show last time, their story was unfinished and hence they needed to return to finish their story.
Chloe's rare disfiguring condition
This highly talented actress was often teased about her suspected 'lazy eye' both in real-life and online. It was in 2014 that Chloe noticed some element of facial asymmetry and right eye smallness. She was called 'ugly' for it.
Talking about it, Chloe had said in September 2015:
"I started noticing it about a year ago or so, but it started getting worst this year. People started saying things about it, so that was really hard."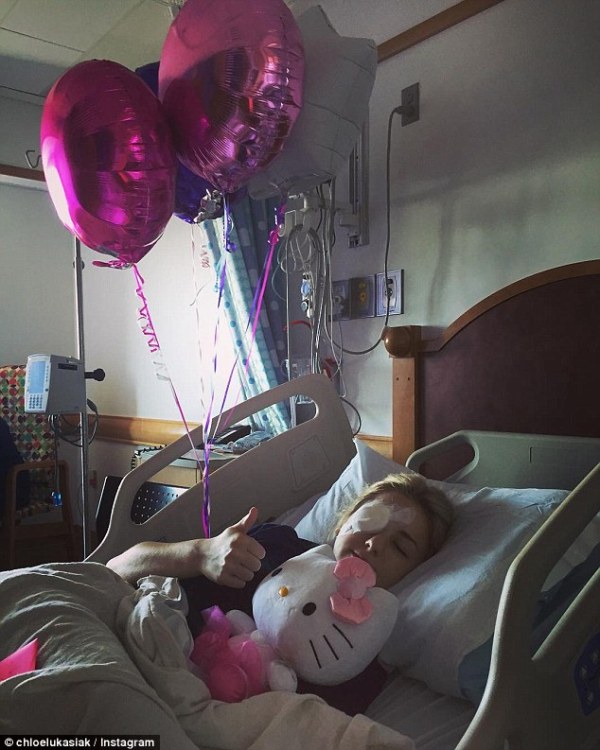 It was later found out that Chloe has something more sinister. The cause of her eye and facial asymmetry turned out to be the medical condition called as 'silent sinus syndrome'.
She told in an interview to PopSugar:
"We went to the doctor and I had a bunch of tests taken. So, I think it's like a vacuum pulling my eye back, 'cause I had a negative pressure in this cheek, or this sinus, you could say," 
Doctors were concerned that if not treated fast, it would go on to affect her vision as well. She was taken up a surgery.
As a matter of fact, two surgeries were required to correct her problem. Chloe was happy of the surgery outcome.
She said:
"It feels good. I feel a lot more secure," 
You may also like to read Lesley Cook is pregnant with her and fiance David Beador's first child together!
About Silent Sinus Syndrome
To know about this rare medical condition, it is important to know what 'paranasal sinuses' are. These are small air-filled spaces in the brain vault surrounding the nasal cavity and connected to it.
Maxillary sinuses are present below the eyes. When the maxillary sinus outflow tract is blocked, the air inside the maxillary cavity is absorbed creating a vacuum.
This leads to the collapse of the orbital floor above which is the wall between this sinus and the eye socket above. Due to this, the eye on that side buries deeper into the socket and appears small.
In severe cases, it could lead to double eye vision (diplopia). Eye ball movements tend to get restricted. The primary cause is the infection and inflammation of the tissue in the maxillary sinus called as maxillary sinusitis.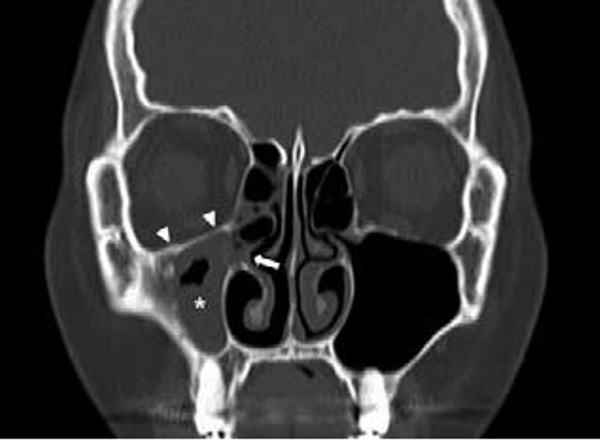 Diagnosis is mainly by imaging and treatment consists of treating the maxillary sinusitis and surgical correction.
Chloe opening up about her bullying and the rare medical problem is worth appreciating since it would inspire others!
Also read Top notch actress Amanda Seyfried was bullied for her pale skin. Read how she coped with it!
Short Bio on Chloe Lukasiak
Chloe Lukasiak is an American teen dancer, television personality, actress, and model. She is best known for being an original cast member of Lifetime's reality television series Dance Moms. More Bio…