Everything You Need To Know About Chloe Pacey; Her Boyfriend, Children, Net-worth, And More!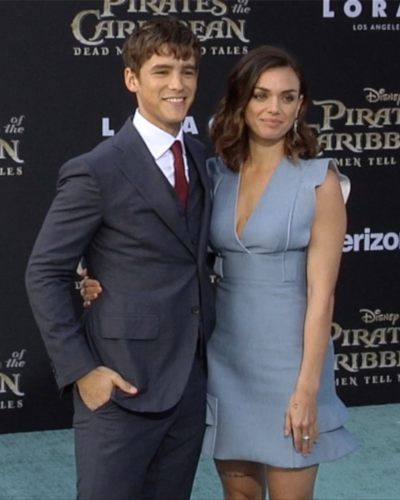 Chloe Pacey is the girlfriend of famous Australian actor Brenton Thwaites. The couple is dating for a long time now and they have three children together. Friendship turned into a relationship for Pacey and Thwaites.
Though she is dating a famous personality, Pacey is quite low-key when it comes to her personal life.  Here is all you need to know about the couple, their relationship, children, net worth, and family life.
Who is Chloe Pacey?
Pacey was born in Australia, however, she has kept her personal details low-key. Though she is dating a famous actor, her career path is far from the entertainment industry. Pacey is a talented artist and naturopathy student. She loves being close to nature. In Pacey's art, she tries to express the pain of a woman through her sketch.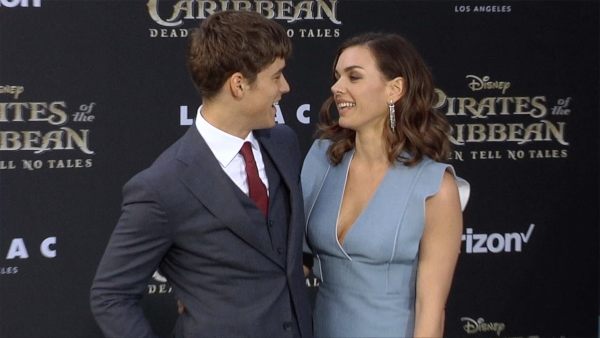 Moreover, she is also an advocate for normalizing breastfeeding for women. She also shared her experience of women saying she to cover up while she was breastfeeding. Later on, Pacey shared a selfie of breastfeeding her 3-months old daughter with the caption which says:
"NORMALISE BREASTFEEDING!!! I've been told twice from women to put it away and cover-up." 
Moreover, she is also getting support from the Australian Breastfeeding Association. This association promotes the idea that breastfeeding is not only a privilege but the right of every mother. Chloe is also active on social media with 14.5K followers on Instagram. She often shares pictures with her family, Brenton, and children on social media.
Relationship of Chloe and Brenton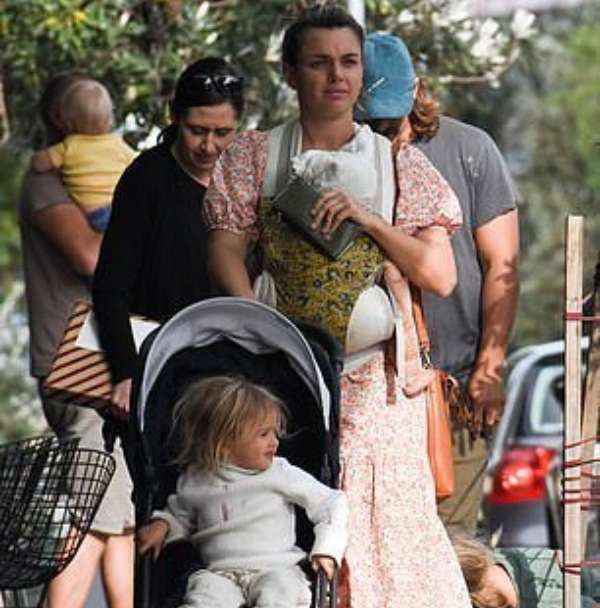 Friendship turned into a beautiful relationship for Chloe Brenton. The Australian actor was a roommate with his new girlfriend before they started dating. Back when Brenton was working in the movie Pirates of the Caribbean, he wanted a place to live. He stayed with Chloe as a roommate after meeting on the Australian version of Craigslist. They kept it low-key while they were first dating.
The couple made their first public appearance in later 2015 during the premiere of In The Heart Of The Sea. They have three children together. Chloe and Brenton welcomed their first daughter in 2016, their second daughter in 2018, and their third baby in 2020. The couple is dating for a long time now and they are living happily with their three children. However, they have not tied the knot yet.
Net-worth of Chloe Pacey
Pacey has an active career as an artist. She shares her work through her social media and also has her own website for her art. Pacey has an estimated net worth of  $100,000 as of now.
More About Brenton Thwaites
Brenton Thwaites is an Australian actor. He has shown his acting skills in movies like Blue Lagoon: The Awakening in 2012, Oculus in 2013, Maleficent in 2014, and The Giver in 2014. See more bio…