Chris Chalk and Kimberley Dalton Mitchell say 'I do': the nuptial ceremony, the mountain top reception, the dance and food: Read all about it here!
The great wedding ceremony
American TV, film, and theater actor Chris Chalk married his sweetheart actress Kimberley Dalton Mitchell on 22nd April 2017 in a grand romantic out-door ceremony held at Chris Chalk's hometown Asheville, North Carolina. The main function took place at North Carolina's Arboretum.
Chris Chalk and Kimberley Dalton Mitchell were introduced to each other by actor Alano Miller and actress DeWanda Wise. They got engaged in September 2016.
Alano Miller was Chris Chalk's best man while DeWanda Wise served as the maid of honor for Kimberley Dalton Mitchell at the wedding. Chris and Kimberley exchanged vows in front of 135 guests which included their family members and close friends.
The bridegroom was dressed in a white buttoned-down shirt, white suit Indochino jacket with a white bow tie, and black pants. The bride opted for a white lace wedding gown of Designer Loft Bridal make and adorned Jennifer Behr circlets in her hair. Both looked stunning and happy.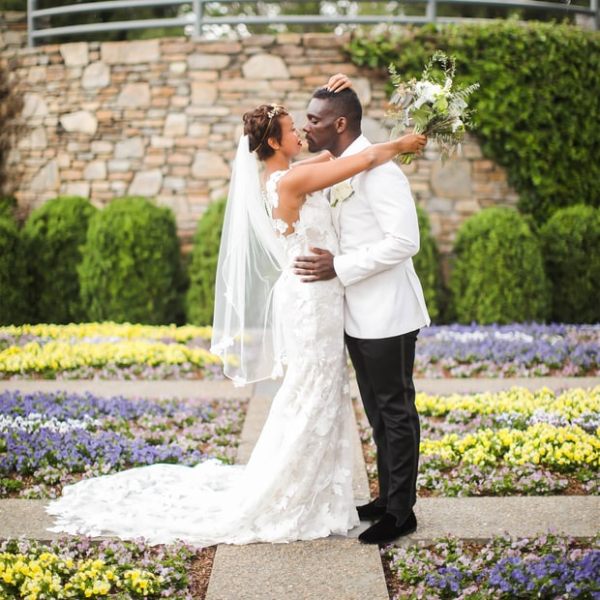 The wedding transport and the reception
The wedding reception was held at the Grand Bohemian Hotel at Boston Way, Biltmore Village, Asheville. This Tudor-inspired hotel boasts of exceptional event managers who can provide a 'fairy-tale' wedding. The guests were taken up the hotel in traditional yellow-colored school buses.
Mitchell said:
"We didn't want people driving up the mountain after drinking Theopholis Vineyards champagne at the ceremony."
Chris Chalk justified the choice of school buses, saying:
"I think there's something about a school bus that immediately humbles you. It's fun,"
For the wedding, the guests were requested to wear and look at their sexiest. The actual instruction went as follows:
"Dress how you would dress if you knew you were going to make out with somebody that night,'"
Mitchell had to dial back a few guests to communicate to them the new instruction.
You may like to read Ten of The Bachelor and The Bachelorette Couples That Are Still Together!!
The ultimate dance party and the gourmet dinner
The reception dinner was followed by a dance. Chris Chalk said that the DJ was advised to play a mix of favorite 1990s R&B songs and recent hit songs. Chris Chalk says:
"We told our DJ, 'Pretend you're DJ-ing for the club. That's what we want,'" Chalk shared. "Just trying to throw the ultimate dance party."
The dinner feast comprised of the best of southern dishes such as shrimps and grits, duck confit, salmon, steak, and a waffle and bacon bar, along with other mouth-watering delicious treats. The wedding was a fun-filled one and the guests seemed to thoroughly enjoy themselves.
They all carried home sweet memories of the great day! Chris Chalk took to Twitter to express his gratitude to Alano Miller and DeWanda Wise for their support in bringing the two 'love-birds' together.
Chris Chalk wrote:
"I's married now. To our very best friends @DeWandaWise and @AlanoMiller, everything is better because of your love and support!"
We wish the newly-weds a happy and blissful married life together!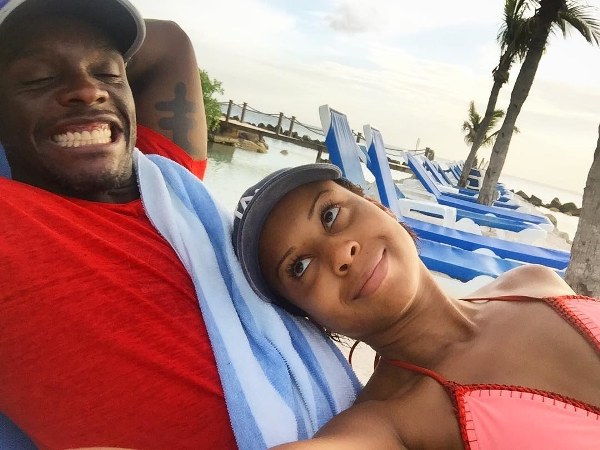 Also read Chrissy Teigen and her husband John Legend give a befitting reply to President Donald Trump after he calls Chrissy a filthy-mouthed wife!
Short bio on Chris Chalk
Chris Chalk is an American television, film, and theater actor. He is known for his work on 12 Years a Slave in 2013, in Gotham 2014, and Homeland in 2011. More bio…