Chris Evans, The Sexiest Man Alive Reveals How Blessed He is to have a Pet like Dodger!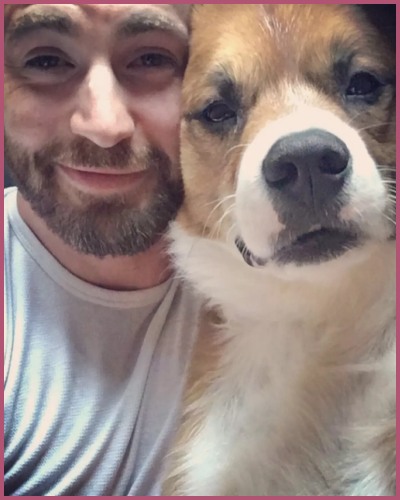 Chris Evans adopted his boxer mix, Dodger in 2017.
The actor often gushes about his pet dog and shares his pictures on his social media accounts.
The two friends share a great bond and Chris often talks about how lucky he feels to have Dodger in his life.
---
Chris Evans gushes about his rescue dog, Dodger
Chris Evans might be dating Portuguese actress Alba Baptista but the bond he shares with his rescue pup, Dodger is irreplaceable.
The Sexiest Man Alive will never get tired of talking about his beloved friend whom he adopted in 2017. He even revealed how blessed he feels to have the company of his dog.
The Captain America actor talked about rescuing his 7-year-old boxer mix and said:
"What a lucky thing,"

"Because you don't know what you're going to get. Anyone who is a dog owner knows it's a bit of a gamble. I hit the lottery."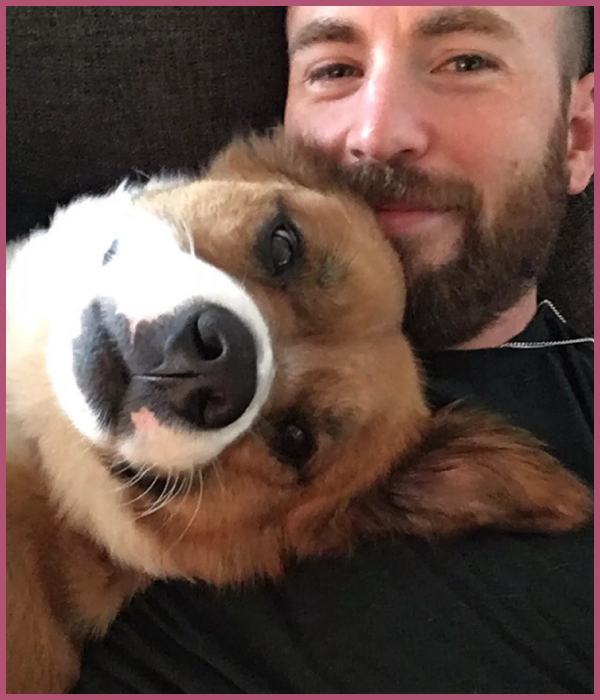 Evans named the dog after a character from his favorite childhood movie, Oliver & Company-in 2017. The actor first met Dodger at an animal shelter, where he was filming a scene for his film Gifted.
After almost seven years of togetherness, Chris and Dodger are best friends and also business partners.
The Marvel Cinematic Universe actor is so in love with his canine companion that he even had Dodger's name tattooed on his chest.
Like any other loving pet parent, Chris often posts about his boxer dog on Instagram. He shares pictures of the pup cuddling, enjoying car rides, and even dressing up.
Talking about Dodger's huge photo collection on his phone, Evans said:
"The amount of ones I post is dwarfed by the amount of ones I have on my phone," Evans says of his extensive Dodger picture collection."
Also, Read Chris Evans is People Magazine's 2022 Sexiest Man Alive!
Chris fell for Dodger the moment he saw him
Evans also reveals the reason why he posts so much of his friend by saying:
"I post them, so I can delete them because I have so many, and I need to save room on the old camera roll,"
Earlier this year, the Hollywood hunk and Dodger partnered with pet food company Jinx, and they together appeared in the brand's new ad.
The cute clip showed Dodger's videos throughout his life, right from the moment Chris set his eyes on him. Chris did the voiceover for the video.
The dog's celeb owner said: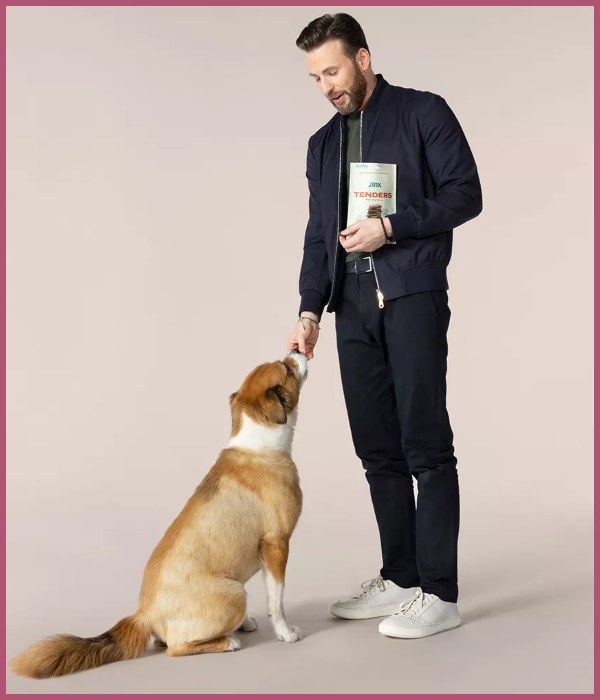 "There's just something special about dogs. They're just so genuine, so good,"
The proud dog dad also once revealed that his pet is unlike any other. The Avengers star said that his pup is a good friend and "I'm probably biased, but I would say that Dodger is a cut above the average dog."
He added that Dodger has all the necessary qualities of a good pet, including companionship, loyalty, honesty, and fun.
Evans continued:
"I mean, he's just such a good guy. He's just a really happy guy,"

[Dodger] makes everyone around him so happy."
Talking about how made up his mind to adopt the cute canine, Chris, 41, said:
"One of the last scenes we were filming was in a pound, a kennel,"

"I foolishly walked in, and I thought, 'Are these actor dogs, or are these real up-for-adoption dogs?' And sure enough, they were, so I was walking up and down the aisles and saw this one dude, and he didn't belong there."
Also, Read Meet Alba Baptista, the Portuguese Actress Who Stole Chris Evans' Heart!