Chris Hemsworth Decided to Take Time Off Acting after He Found Out He's at Risk of Alzheimer's Disease!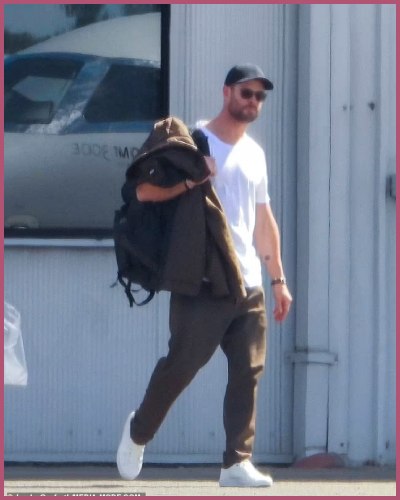 Chris Hemsworth took a much-needed break from acting after discovering he's at risk of Alzheimer's.
The actor announced he will take a good time off with his wife  Elsa Pataky and their three kids.
He then went home back to Australia where he will be spending quality time looking after his health.
---
Chris Hemsworth is among the rare ones who have two copies of the gene APOE4
Chris Hemsworth recently announced that he will be taking a good amount of break from his acting career to spend time with his family. The shocking decision came after the Thor actor announced that he is at risk of Alzheimer's disease.
Hemsworth, 39, told Vanity Fair that he has decided to take time off after completing filming a challenging episode about death on his new docu-series Limitless.
The actor said:
'Doing an episode on death and facing your own mortality made me go, "Oh God, I'm not ready to go yet",'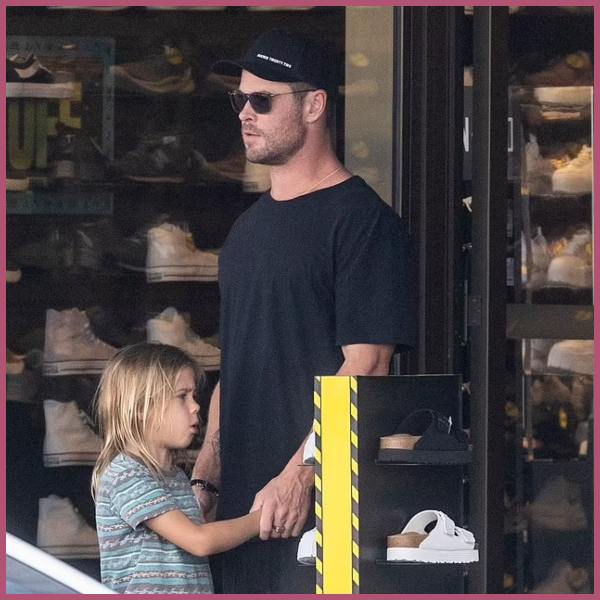 'I want to sit and be in this space with a greater sense of stillness and gratitude. And then you start talking about kids and family…"
Hemsworth explained:
'It really triggered something in me to want to take some time off. And since we finished the show, I have been completing the things I was already contracted to do.'
He also mentioned he has decided to take a good time off with his beloved wife Elsa and their three kids-India, 10, and twin boys Sasha and Tristan, 8.
Also, Read Chris Hemsworth's meets double rainbow at the beach with wife and kids!
Chris did a 3-minute Ice Bath Challenge
On Monday, Hemsworth along with his wife Elsa arrived in Australia via private jet.
The news comes after Hemsworth found out he was genetically predisposed to Alzheimer's which ultimately caused him to face his own mortality while filming the show.
It was during the show that Chris had his bloodwork done which revealed that he is between eight and  10 times more prone to develop Alzheimer's than a normal person. It was because he is one of only two or three percent of those with the gene APOE4.
Limitless shows Chris pushing against the boundaries of what his body can do.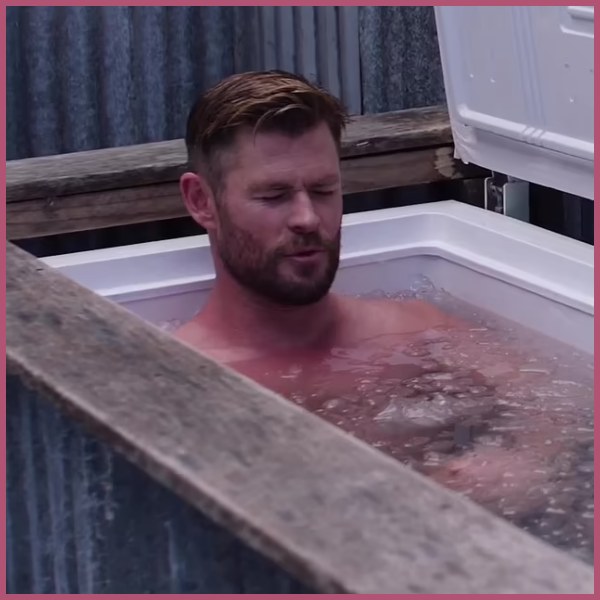 Despite the risk, there are various things one can do to reduce their risk level, like getting a good night's sleep and cutting alcohol intake and cigarettes.
Recently, he went shopping with his sons barefoot in Byron Bay.
On Wednesday, Chris took an ice bath, which was a part of the Limitless with Centre Challenge. The Marvel actor posted a short clip on  Instagram where he can be seen inside an icy tub of water.
He told his 56 million followers:
'If you want to join me, find yourself an ice bath and try to stay in it for three minutes,
Then he immediately got into the tub saying that he needed to go to his happy place to get through the distressing experience.
Also, Read Chris Hemsworth and his wife Elsa Pataky defend Liam Hemsworth and diss at Miley Cyrus!