Chris Hemsworth, wife Elsa Pataki, and three children join the Global Climate Strike held earlier on 20 September 2019 at Byron Bay!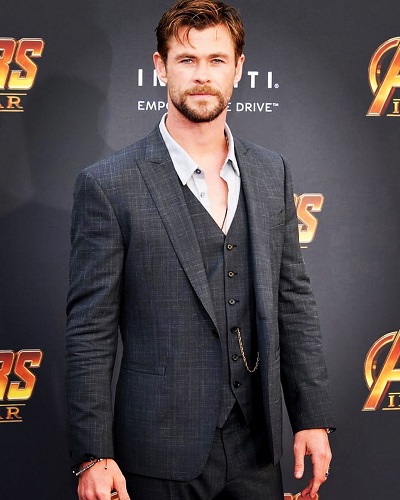 Mass protests for climate change had rocked the United Kingdom in London in April and May 2019. Worldwide, people are taking to the streets to urge the governments to take drastic steps to reverse the forthcoming devastation of Earth. In Byron Bay too, nearly 5000 people marched in protest of the passivity of the politicians towards this looming problem of the universe. But guess who joined the protest? It was none other than super star actor Chris Hemsworth who was there with his wife Elsa Pataki and three children.
Chris Hemsworth joins the Global Climate Strike-Byron Bay
The superstar actor Chris Hemsworth is also worried for the future of this world due to the rapidly degrading environment and global warming. Hence he joined 5000 other protesters who had gathered to raise their vice against the passive attitude of the political system against this very important issue. He was seen walking among the crowd and people turned heads and were happy to have an influential celebrity come out in support of them.
Chris Hemsworth uploads a post on his presence at the climate strike
Chris Hemsworth also took to his social media to share with his fans that he had attended the Global Climate Strike held in Byron Bay on 20 September 2019. Along with him were his three children and also wife Elsa Pataki. Chris took a video of the event and uploaded it on his Instagram. He captioned it thus:
"What do we want? Climate Action!,"

"The kids have spoken!

"Well done to all the young climate strikers for taking part in #climatestrike drawing immediate attention to the climate change emergency!!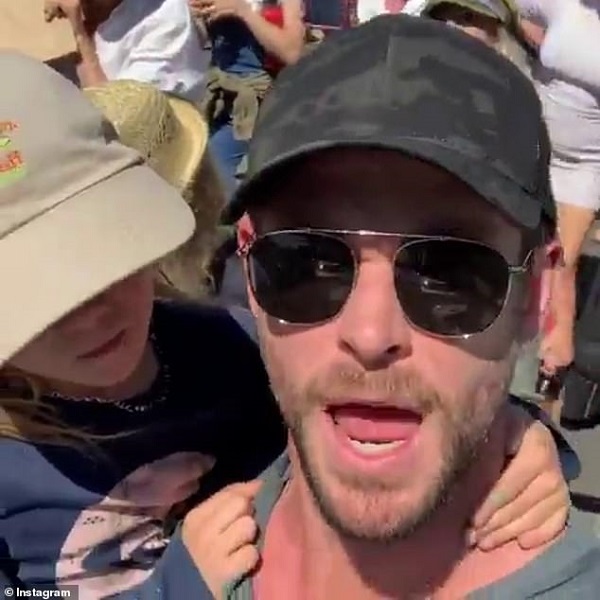 Chris added:
"Taking to the streets and demanding an end to the age of fossil fuels!! Coming out in droves like Children Of The Corn with far better intentions. Telling our political leaders that if they're gonna speak for them they need to listen to them!"
Actor Chris continued to say that even the kids know that if planet pollution continues unabated, the climate will worsen and no one of us will have a future.
Chris Hemsworth urges the leaders to act fast
Chris emphasized that it is high time that the world leaders get together, understand the magnitude of the problem. And they need to act fast on it before it is too late. He wrote:
"Get moving 'leaders' Step 1 – move away from the burning of fossil fuels, no more new oil, gas, coal projects (that's you Adani Mine)

"Step 2 – move toward 100% renewable energy generation and exports by 2030

"Step 3- fund a just transition and job creation for all fossil fuel workers and communities as this transition occurs."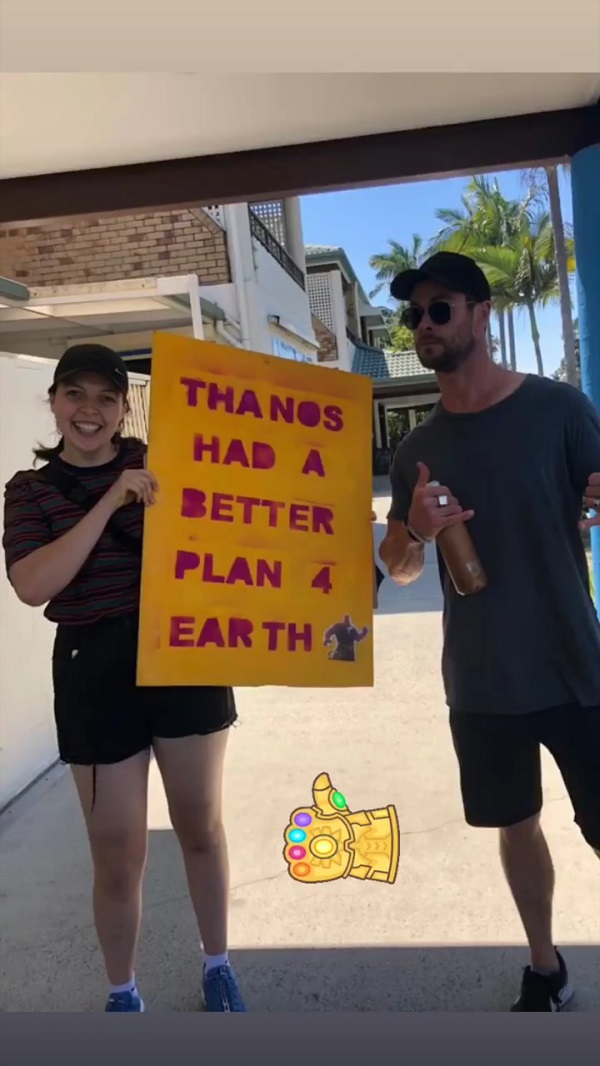 Chris is a resident of Byron Shire and one day before, he had asked his fans to join him to clean up the ocean of plastic. There are many celebrities worldwide who are pressing for a quick and strong action on an international level to halt the deterioration of the planet but nothing positive seems to have come out of it yet.
Short Bio on Chris Hemsworth
Chris Hemsworth is an Australian actor. He is best known for playing the character Thor in the Marvel Cinematic Universe since 2011.
He has appeared as Thor in Thor (2011), Thor: The Dark World (2013), Avengers: Age of Ultron (2015). And the short movie Team Thor: Civil War – While You Were Fighting (2016). Chris is also famous for the portrayal of Kim Hyde in the Australian television soap opera, Home and Away (2004-07). More Bio…
Source: Gatton Star