Chris Hemsworth and his wife Elsa Pataky defend Liam Hemsworth and diss at Miley Cyrus!
Chris Hemsworth, the brother of Australian actor Liam Hemsworth is ever supportive of his brother. The family took efforts to see to it that a heartbroken Liam is back to normal as soon as possible after his split from Singer Miley Cyrus. Recently, Chris took an aim at his ex- sister-in-law singer Miley and stated that praised his brother Liam for his recent Men's Health cover.
Chris Hemsworth praises brother Liam Hemsworth
Australian Chris Hemsworth, 36 the brother of Liam Hemsworth spoke to News Au recently in which he praised his brother and dissed at Liam's ex-wife Miley Cyrus. Liam, 30 has given an interview for the May issue of the magazine Men's Health. Liam seems to have remained his body confidence and well-being now and his elder brother Chris is impressed. He gushed:
"Did you see the 'Men's Health' cover? I thought, 'not bad kid. Not bad. He's out there training and staying fit, and back in Australia doing his thing."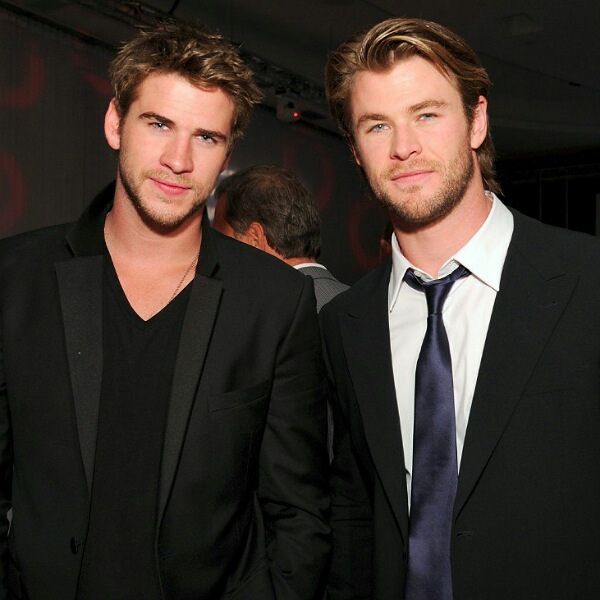 And he added:
"It's Australian living, I guess. We got him out of Malibu,"
Miley Cyrus and Liam Hemsworth – their relationship
The singer and Liam have been dating off and on since many years. They first met on the sets of their film The Last Song in 2010. The couple was in a live-in relationship and residing in California. They got engaged in 2012 but in September 2013, they called off their engagement. In 2015, they rekindled their romance for each other. And in November 2018, their Malibu home was engulfed and totally destroyed in the Californian wildfires.
It's been a heartbreaking few days. This is what's left of my house. Love. Many people in Malibu and surrounding areas in California have lost their homes also and my heart goes out to everyone who was affected by these fires.

To help: https://t.co/YQCE1cLaej & @happyhippiefdn pic.twitter.com/vtLFytFmNw

— Liam Hemsworth (@LiamHemsworth) November 13, 2018
And soon after in December 2018, the couple wed at Miley's home in Franklin, Tennessee. The tragedy prompted their marriage. Talking on it, Miley told Vanity Fair:
"What Liam and I went through together changed us. I'm not sure without losing Malibu, we would've been ready to take this step or ever even gotten married, who can say? But the timing felt right and I go with my heart."
But in less than a year into their marriage, cheating rumors emerged. Miley started a same-sex relationship with Kaitlynn Carter. And the couple Liam and Miley split.
Liam's sister-in-law and her support for Liam
It was not brother Chris who spoke in favor of Liam, but the wife of Chris, Elsa Pataky also defended Liam.
She said to Hola magazine:
"My brother-in-law, well… after a relationship that you've dedicated ten years to, he's a little bit down, but he's coping well, he's a strong boy and he deserves the best. I think he deserves much better."

"You always find support in your family, and he's joined at the hip with [Chris], who has been there to give all the strength he needed,"
Short bio on Chris Hemsworth
Chris Hemsworth is an Australian actor. He is best known for playing the character Thor in the Marvel Cinematic Universe since 2011.
He has appeared as Thor in Thor (2011), Thor: The Dark World (2013), Avengers: Age of Ultron (2015), and the short movie Team Thor: Civil War – While You Were Fighting (2016).
Chris is also famous for the portrayal of Kim Hyde in the Australian television soap opera, Home and Away (2004-07). More info… 
Source: Wikipedia, Fox news