Chris Kirkpatrick's wife Karly Skladany pregnant with their first baby; Couple announced the news in the best way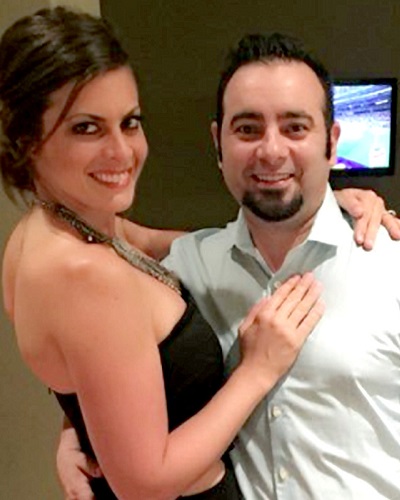 A child is called the symbol of love for any couple.
There is a saying that love between the couple goes deeper with the birth of the child.
Also, the responsibility increases with the arrival of a new member of the family.
---
Update: Chris Kirkpatrick's son Nash Kirkpatrick was born on 10th October 2017.
Well, if you are thinking that what is this all about then, let me tell you former NSync member Chris Kirkpatrick and his wife Karly Skladany are expecting their first child. The couple is about to welcome a new member in October.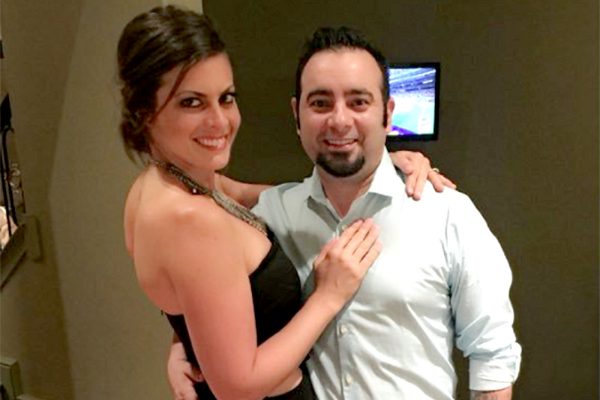 Announcement of Pregnancy in the most adorable way
Former 'NSyns' member Chris Kirkpatrick and his wife Karly are expecting their very first child. The couple who are going to be a parent seems very excited. The couple who tied the knot in November 2013 is soon to be "Mom-Dad". They shared the news in such an adorable way in a Facebook post with a Photoshopped Boss Baby movie poster with a caption: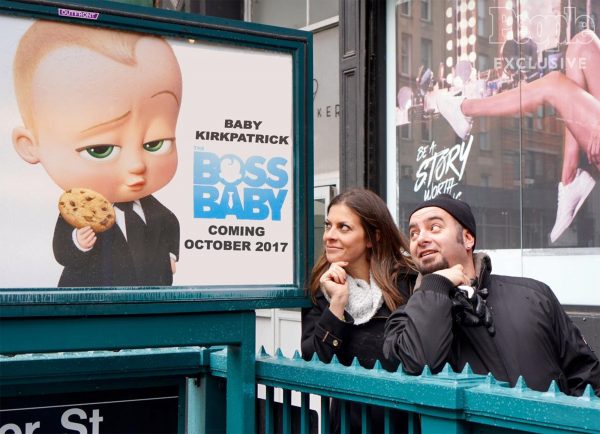 "Baby Kirkpatrick. Coming October 2017," 
The soon to be a mom also shared the picture on a social networking site with a quote:
"There is a new boss coming to town in early October…"
In the picture, you can see Chris and Karly looking at the 'Boss Baby' poster with big smiles on their face. They both look so lovely with each other.
Also read Blake Lively pokes fun at himself about her weird outfit and talks about her happy marriage with Ryan Reynolds!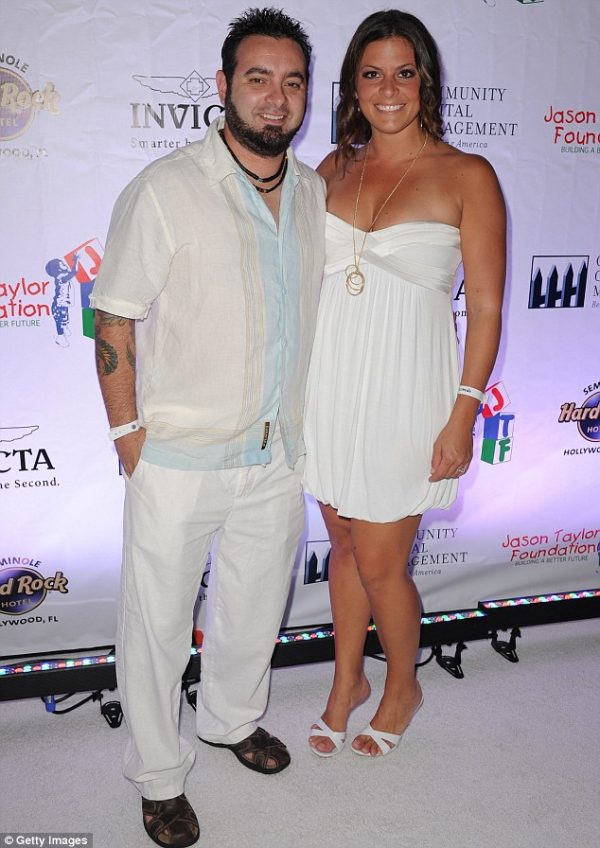 Chris shared his view regarding the pregnancy in the interview with US Friday, he said:
"Karly and I are beyond excited. But know our kid is gonna have a hard time picking which of the fellas is their favorite uncle!" 
In another interview with People Chris said:
"Karly and I are over the moon excited that we are welcoming a new addition to the family. We are both looking forward to becoming parents, and learning how much fun having a child will be."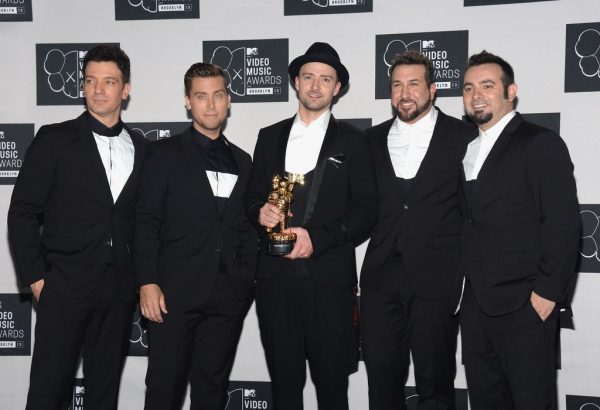 The soon-to-be dad, Chris is the oldest member of his former group "NSync".
About Chris Kirkpatrick and Karly's marriage
Chris Kirkpatrick tied the knot with his longtime girlfriend Karly in November 2013. They had their ceremony held in Orlando, Florida, with their 300 family and friends at the Italian-themed Loews Portofino Bay Hotel, which is situated on the Universal Orlando Resort property.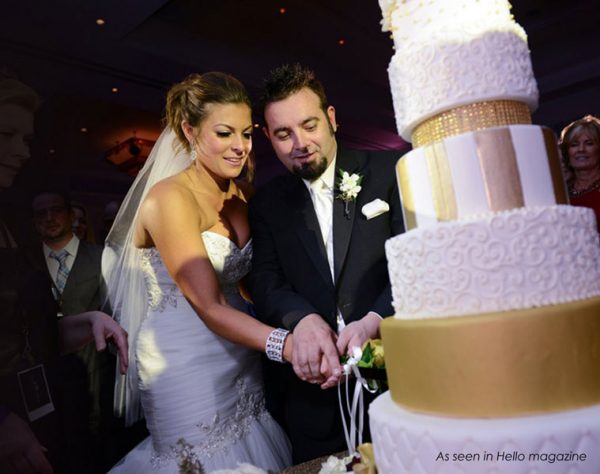 The cherished moment of the couple was joined by his former band members Justin Timberlake along with his wife Jessica Biel, JC Chasez, Joey Fatone, and Lance Bass. All of their friends and family joined their most important day of life to fill it with more memories and love.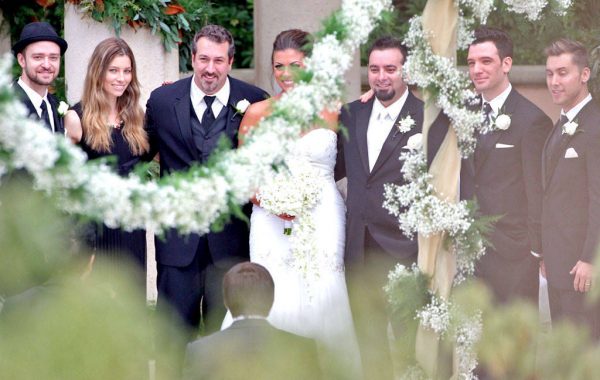 During the marriage, the groom Chris told People about the biggest day of his life:
"Justin and Joey were giving me wedding advice. Justin was like, 'You're going to be a little bit nervous here, but it'll be okay. It was really funny."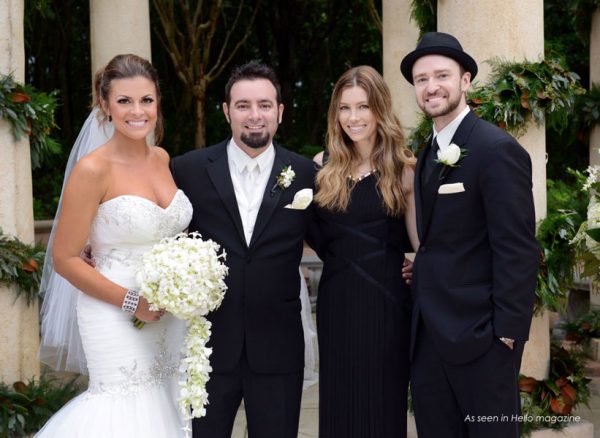 He added:
"I'm the oldest one of us, and I never thought I'd be getting wedding advice from Justin Timberlake! They made things seem really normal."
We'd like to congratulate the soon-to-be parent couple with all the love. And with the long way together with all the flowers and blossoms all around.
Update on the pregnancy
Karly gave birth to a cute baby boy named Nash Dylan in October 2017.
You may like to read Engagement of Ronda Rousey to Travis Browne; Confirms the news from the Instagram, Don't miss to see the adorable pictures of the couple
More about Chris Kirkpatrick
Chris Kirkpatrick is an American singer, dancer, and voice actor who is best known for his work as a founding member of the pop group NSYNC, in which he sang countertenor. He has provided voices for numerous kids' shows, including the voice of Chip Skylark on The Fairly OddParents. Chris also guest-starred on The Simpsons as himself, along with his fellow NSYNC band-mates, in the episode "New Kids on the Blecch". More bio…