Is Chris Lopez going to be father again? Know about his relationship with Kailyn Lowry, children, trouble with law and 5 interesting facts
Chris Lopez is a supporting cast member of the MTV reality show Teen Mom 2. He is also known to be the ex-boyfriend and baby father of Kailyn Lowry. Kailyn and Chris have an on-going drama. In a recent interview, Lowry spoke about the rumor that Lopez got another woman pregnant.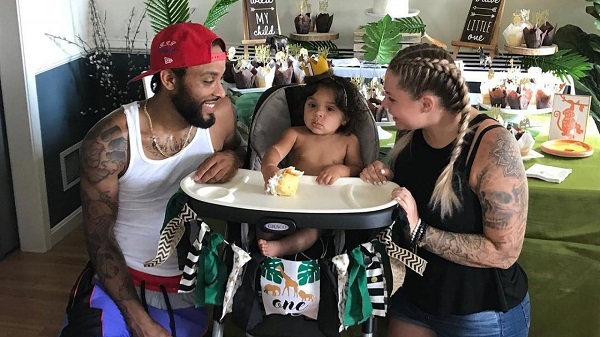 On 1st September 2020 season of Teen Mom 2, she faced a rumor of him having a baby with someone else. As per her, the rumors started after an Instagram Live where he said something like there was a baby on the way. Kailyn shared with her producer that she got a call from Chris if she heard the rumor of him getting someone pregnant or not.
Kailyn though he lied to her and he was not going to tell her the truth until it was confirmed. If the rumors are true she claims that it would end all the possibilities of them getting together ever again.
Also read Actor Nicolas Cage annuls his wedding to makeup artist Erika Koike 4 days after his drama-filled marriage!
Chris Lopez and Kailyn Lowry children
Chris Lopez and Kailyn Lowry who had an on-and-off relationship have two children together. They have a 3-year-old son Lux and a newborn Romello Creed. Lux was born on 5th August 2017 and Romello was born on 23rd July 2020. When she was pregnant with  Romello Creed, Lowry often slammed Lopez and accused him of being an absent father.
Kailyn said,
"Inconsistency is worse than not being around at all, you know? If you're going to be inconsistent you're going to come around when you feel like it… when it's convenient when things are ok and then fall off for a couple of weeks or a couple of months,"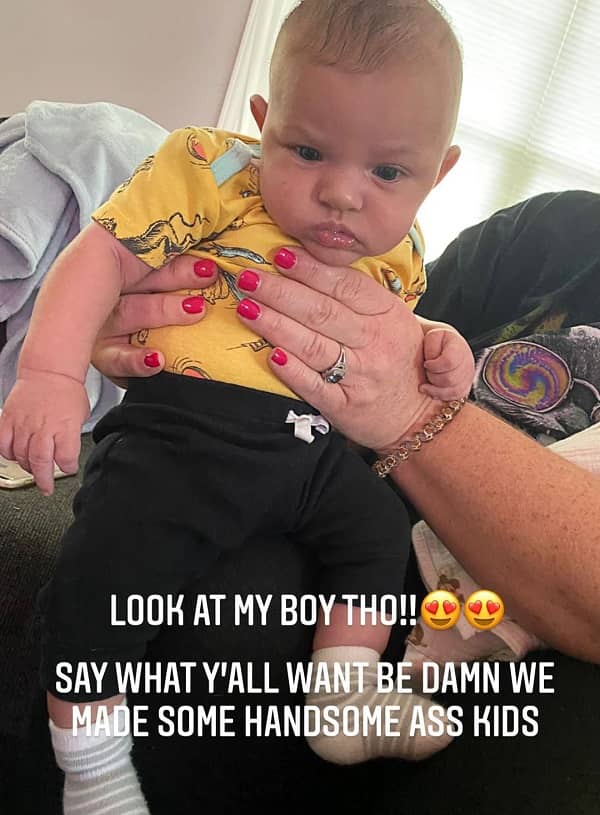 Recently, Chris posted about Creed on his social media. It was his first post of his son with on-going drama with ex Kailyn. He captioned,
"Look at my boy [though]!! Say what ya'll want. Damn, we made some handsome ass kids,"
Chris Lopez's trouble with the law
On 21st January 2020, Kailyn Lowry's on-off boyfriend Chris Lopez was arrested. He was arrested after allegedly violating a protective order that was filed against him last year. As per the obtained documents he was held in custody at a correctional facility in Delaware afternoon of 21st January following a scheduled court hearing in a local family court.
He was charged with criminal contempt of a domestic violence protective order and was released the same day after posting his $5,000 bail. It came after two apparent arrests in October 2019 and two months before Kailyn revealed that they broke up. Chris was ordered to stay away from her at the time that the order was issued. Kailyn revealed,
"There's no coparenting right now. Right now, he is just working and going to therapy as far as I know. Working on himself … I know he will see Lux when the time is right."
Lopez had done multiple abuse and manipulation. Her home was broken into more than one time which she attributes to Lopez.
His arrest warrant was issued just one day after one of his family members allegedly outed Lowry as being pregnant.
Also read Who is Lynne Curtin? Know about her daughter Alexa Curtin's arrest, pornography, and married life
5 quick interesting facts Chris Lopez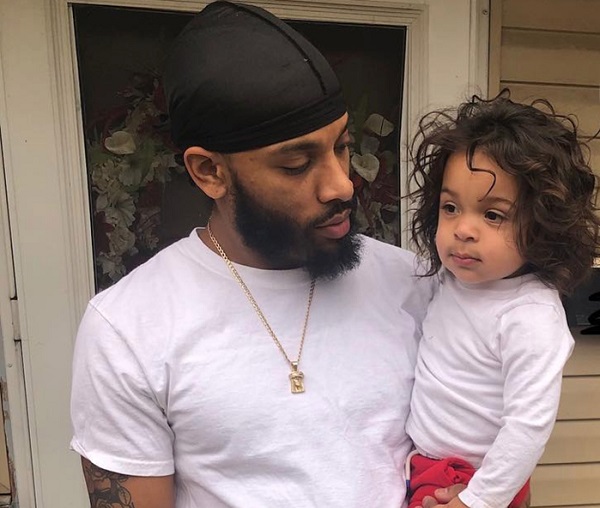 Chris Lopez was born on 8th March 2994. He is 26 years old at present. Lopez grew up in Delaware.
Lopez is a sports an. He posted about The Cleveland Cavaliers when the team played against Toronto Raptors.
He was not a fan of the MTV Teen Mom series. In a podcast, he made it clear that he did not want to be associated with the show.
He is a TV series fan and watched The Office. Also, he has posted an animated photo o Dean from Supernatural.
Chris has deactivated his Twitter account whose handle was '@chris3zero2'.
Short bio on Kailyn Lowry
Kailyn Lowry is an American actress and MTV reality personality who was selected to be on Teen Mom 2 after previously starring in 16 & Pregnant. She also released a book called "love is Bubblegum". Read more bio…