Who is Chris Osgood married to? Know about his family life, his career, and great determination and doggedness at play!
Chris Osgood is a great Canadian ice hockey player who is a goaltender. He has a glorious career and has won three Stanley Cup Championships in his career.
Two of these trophies he received when he had just started his career, which is remarkable. He also has three great children at his home and a lovely wife!
Let us know more about his life, wife, and game!
Chris Osgood's married life and relationships
Chris Osgood is 44 years old. He married Jenna Osgood. The exact date of the wedding and details of their courtship is unavailable.
He has three children with Jenna; 2 daughters named Sydney and Mackenzie and a son called Max. When Max was born, Chris did not know whether it was going to be a boy or a girl.
He had said:
"I can't say I was hoping it was a boy or a girl, it didn't matter, either way would have been great,"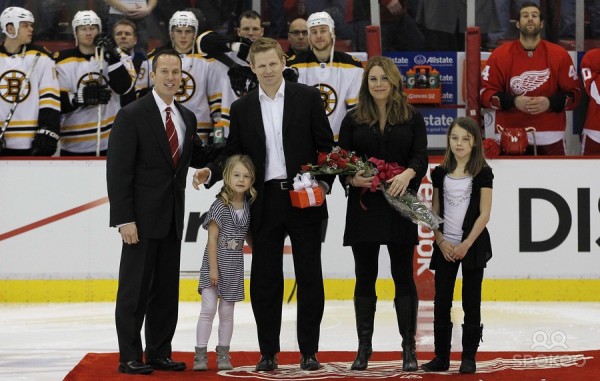 He loves and respects his wife and her opinions. Regarding the name Max for his son, he had said:
"Because my wife decided that. I learned over the years to always listen to what she says. She's always right."
His play and behavior characteristics
Chris Osgood has always been a painfully shy person throughout his life. Even in school in the first grade in Edmonton, Alberta where his father was the principal, when Chris was told to write an essay on his father, he wrote that his father is a fireman. On being asked the reason for having written such a wrong answer, Chris told now:
"I didn't want the other kids to know. I thought it was embarrassing that he worked in the school."
His shyness has remained with him even after so many years and also after having gained such good scores and winning the Stanley Cup. He is also the CEO of a family business.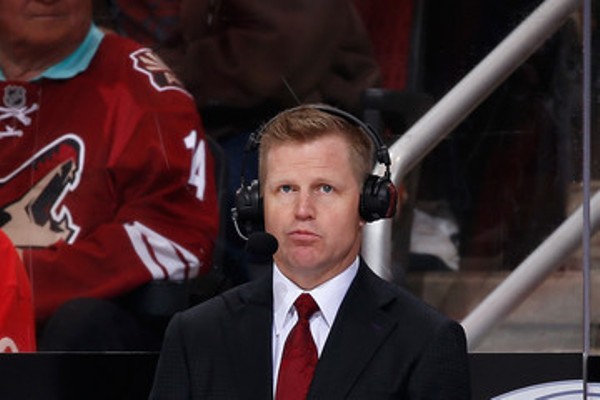 But to match his great shyness is his stubbornness and doggedness. He is a determined and tough guy. He always knew that he wants to go to the NHL and he never had any backup plans. Chris keeps reinventing himself and his skills. After seeing more young goalies who had newer and better styles, he retrained himself and taught himself new tricks so that he could surpass the young generation and he was very much successful in it! Elaborating on it, Chris had revealed:
"So a few years ago, I kinda had to change my game, reinvent myself a little bit. I learned that from Mike Vernon because he did it at the same age I am now. Older goalies tend to reach a lot. Younger goalies now use their whole bodies in front of the puck. They can really move around on their knees."
He added:
"So I started working more on that. Making sure I have my chest and shoulders in front of the puck, instead of maybe my glove and my stick. Little things. Not flailing around so much."
People saw the improvement and appreciated it. He refused to leave Detroit and was back there to play due to his new skills and improvements!
His career
He ranks at position no. 12 in wins in NHL. He had first played for  Detroit Red Wings, then the New York Islanders and the St. Louis Blues before returning to Detroit in 2005. He was ecstatic on returning to Detroit. He said:
"I've had like three stages of my career. I was here, then I went away, then I was back. I've had the best of both worlds. The first time I was here, I didn't even know other guys in the league. Then you get out and you see how other organizations work, you meet different players, different people. Then you think, 'I had it pretty damn good before."