Chris Pratt says "If Only We Could Love Life The Way This Pig Loves Apples" to his newly married wife Katherine Schwarzenegger!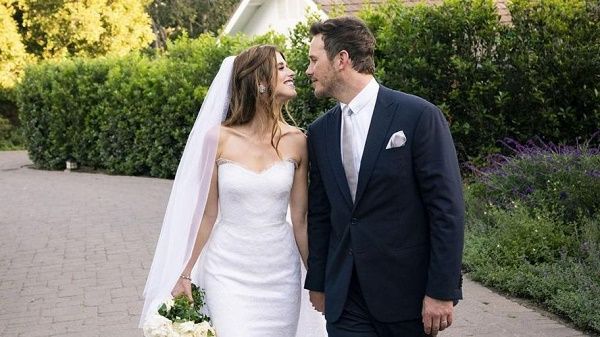 Chris Pratt is on cloud nine and he has no plans to on getting down any time sooner. The forty-year-old actor recently got married to his love Katherine Schwarzenegger. The two tied knots on June 8 at the San Ysidro Ranch in Montecito, California this year.
Pratt took to his Instagram to show his love for his newlywed wife. The pigs with whom he compared his love with, are apparently gifted by Katerine herself. He wrote,
"She moaned , eyes rolled back, caught in the vulnerable throws of ecstasy, longings met, tastebuds burning the finite moment in which she wanted not. If only we could love life the way this pig loves apples."
This will mark Pratt's second take on marriage. Before Katherine, Chris was married to actress Anna Faris. They got married in 2009 in Bali, Indonesia on July 9, 2009. The two share a son together who was born in August 2012. The two, however, finalized their divorce in 2018 after separating prior the year.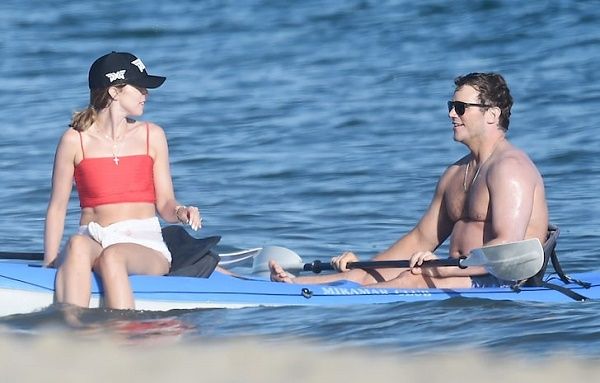 After the finalization of the divorce, Pratt began a relationship with author and lifestyle blogger Katherine Schwarzenegger. The two apparently met in a church and eventually started dated. And the rest is history.
Also, read about Chris Pratt and Katherine Schwarzenegger are engaged! 
The newlywed can't seem to stop gushing over each other!
The two seems to be living their best life. They have been spotted on night dates ever since their marriage and we cannot get enough of it. Pratt reportedly said that he feels great about the marriage and feels really really blessed. He opened up in Entertainment Tonight about his newlywed life and gushed over his marital life.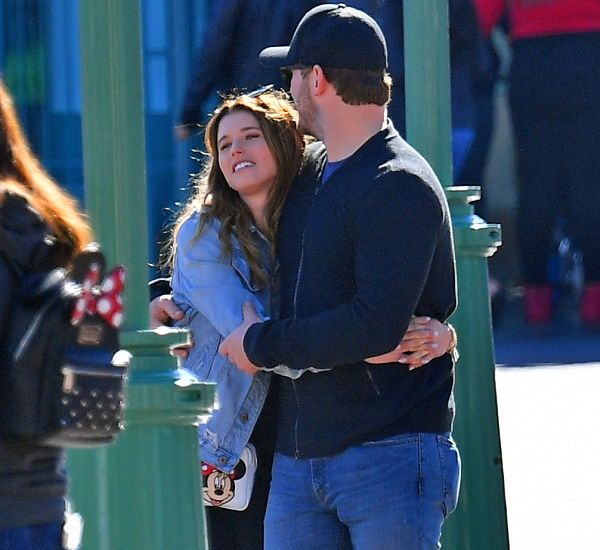 Pratt said that he feels like a "lucky man" and above all feels his marital a bliss. He said,
"God is good. I feel really good, really blessed. Everything is great!"
The newlywed recently came back from their honeymoon in Hawaii. They also celebrated Chris's 40th birthday while they were in there. Along with Pratt, Katherine was also seen as happy and glowing. One close source to the couples said,
"Katherine is still on such a happy high from the wedding and the honeymoon. She still can't believe that she and Chris are married."
Also, read about Katherine Schwarzenegger and Chris Pratt are dating! New couple share kisses! Get detailed facts there!
Katherine gifted pigs to Chris!
The guardian of the galaxy actor owns a farm on San Juan Island in Washington State. His fans know that he raises many farm animals in it. He is constantly sharing his farm and about what is going on in there.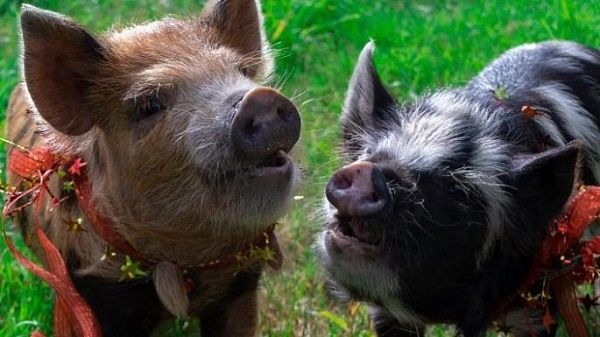 Recently he revealed that his wife Katherine Schwarznegger had gifted him with two new pet Kune-Kune pigs. The pigs names are "Tim and faith". According to Chris, because their love is beautiful, palpable and inspiring.
Pratt captioned on the picture of the two new animals,
"They will spend their entire lives thriving at the farm, until they pass naturally many, many years from now. Historically our relationship with animals has taught us so many valuable life lessons- ranging from the harsh realities of the cycle of life to the rewards of compassion, stewardship, love and care."
Also, read about Ex-couple Anna Faris and Chris Pratt share a great bond for their son even after filing for the divorce
Short Bio on Chriss Pratt
Chris Pratt is an American actor. Pratt rose to fame through his roles in the TV, including that of Bright Abbott in Everwood and Andy Dwyer in Parks and Recreation. He then went on to achieve the leading man status after starring in 2 commercially successful films in 2014: The Lego Movie and Guardians of the Galaxy, continuing on with The Magnificent Seven and Passengers. The following year, he starred in Jurassic World, his most financially successful film to date. More bio…
Source: themix, People, FoxNews, Wikipedia