The wife of Chris Stapleton Morgane Stapleton is pregnant again just 7 months after delivering twins!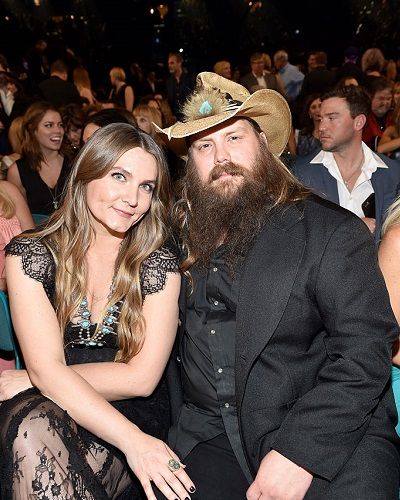 American musician Chris Stapleton has announced that his wife is expecting baby no. 5! It was just 7 months back that she delivered twins!
Chris Stapleton and his wife are expecting baby no. 5
Chris was having a concert program at the Madison Square Garden in New York on this Friday. He announced to the gathering there that he and his wife Morgane are expecting their 5th child together, multiple media outlets have reported.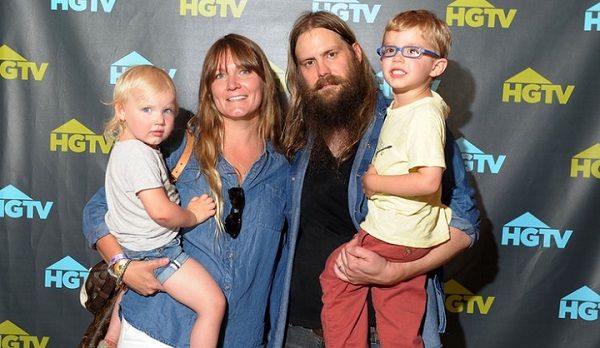 The Blast has published a video of the announcement and it can be seen that Chris is addressing the crowd gathered there for his concert. He said:
"Some of you may know that we have four children,"
He continued:
"Now there's four for us, but we're going to make it five!"
Chris and Morgane Stapleton and their twins
It was just 7 months ago that the couple had twin babies. Morgane had taken to the social media to announce her delivery of twins. She wrote on her Instagram:
"We're so grateful to finally be home with our sweet family,"

"We would like to say a special thank you to all the incredible nurses & doctors at Centennial Women's & Children's Hospital in Nashville. At more than a month early, we had a week long stay in the nicu & the incredible people there kept our boys healthy & happy."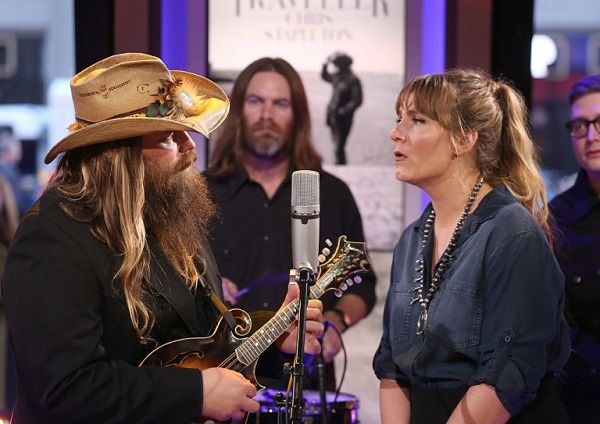 On 30 October 2017, on their wedding anniversary, Morgane had uploaded a black-and-white picture of the two looking lovingly at one another. She wrote:
"14 years, 2 babies, & 2 more on the way. Happy 10 year anniversary babe! You make my whole world go round," 
It was on the same day that the couple announced that they were expecting twins.
Chris and Morgane Stapleton's relationship
Chris and Morgane met when they were working at adjacent publishing houses. Morgane is also a singer and songwriter and the couple soon began dating. The couple had twins this year and they were named Macon and Samuel. The couple also has an elder daughter who is 8 and a son who is 6. Their names are not known.
Chris and Morgane Stapleton's career
The couple works together and Morgane is the background vocalist and songwriter for their band. Chris was born in Kentucky and started his career in 2001. He moved to Nashville and signed with the Sea Gayle Music. In 2007, he was the frontman of the group The Steeldrivers. The group had two successful records. He left the group in 2010 and formed his own group called The Jompson Brothers. The musical group also made the Zac Brown Band.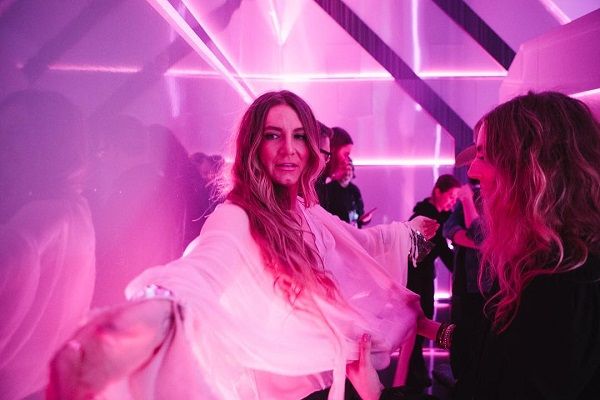 Chris also went solo since 2013 and made singles and studio albums. They were popular and Chris and his wife Morgane also began tours and concerts. His concerts are full most of the time and his music is liked by his listeners which are worldwide.
The couple is together personally as well as professionally and forms a power couple.
Short Bio on Chris Stapleton
Chris Stapleton is an American country singer and songwriter. He has written more than 150 songs for other artists, including "Never Wanted Nothing More" for Kenny Chesney and "Come Back Song" for Darius Rucker.
He is famous for his debut album Traveller (2015), which peaked at number two on the U.S. country charts. More Bio…
Credit: eonline.com