Wait, What? Chrisean Rock Has Finally Got Her New Teeth!!!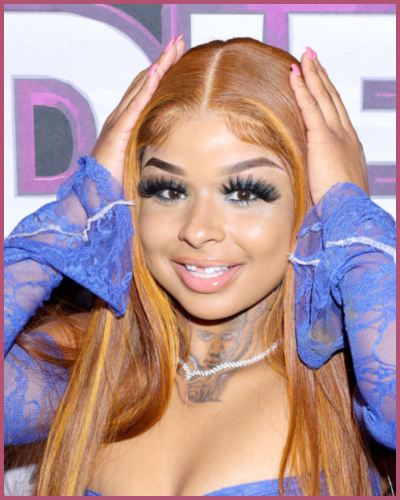 It seems like Chrisean Rock is fed up with her missing teeth look.
The Former Blueface girlfriend is mending her tooth months after getting into a heated argument.
Despite having enough money she decided to carry her missing teeth look which was indeed interesting.
---
You heard it right, Chrisean Rock is on her way to get her missing tooth fixed!!!
But You must wait a while till she reveals her new looks with her teeth on.
Chrisean Rock is fed up with her missing tooth look, see what's coming
Chrisean Rock is bored with her missing teeth look as she is rolling as a cast member on Blueface's TV show Baddies South.
The former Blue Girls Club 1 reality TV personality is getting her tooth repaired as she uploaded herself getting playful with dentist equipment over her Instagram story.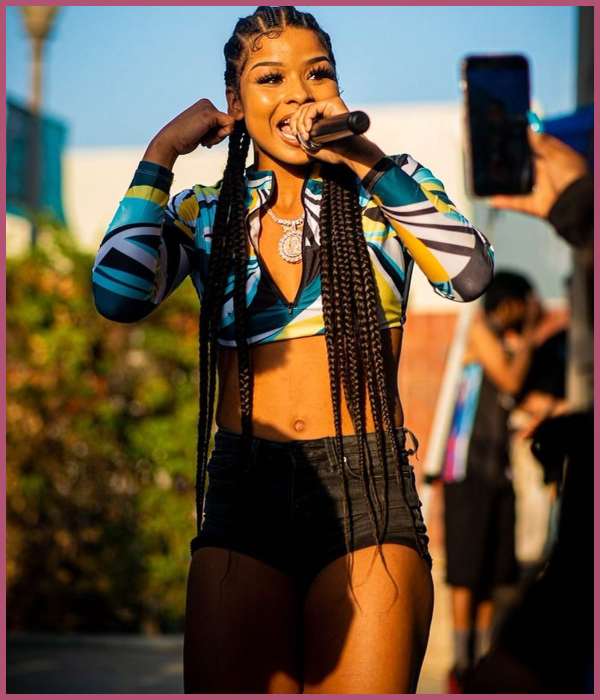 On her Instagram video story dated June 17, 2022, she had guest appearances of Sky being asked what she is doing and replied,
"You know we love teeth."
Eventually, Chrisean Rock zoomed in on the woman's mouth, which was full of pearly whites, and said,
"I'm scared. They're about to look like that?"
Let's hope it's not a bluff as she had done something similar in March 2022 when she posted a picture of herself before the brawl and wrote,
"I'm [going to] make [an] appointment for my tooth." 
Also, Read Former Blueface artist Rock Get an Out of State Warrant for Arrest
What happened to Chrisean Rock's tooth?
Chrisean Rock is a former Blueface craftsman who once was arrested for selling opiate substances. The rapper has become famous from Blueface's reality show Blue Girls Club.
Chrisean on her tooth mishap revealed that one of Blueface's ex-girlfriends and his baby mother, Jaidyn Alexis, provoked her. She hit her head on the ground in the heated argument and became the missing tooth beauty then onwards.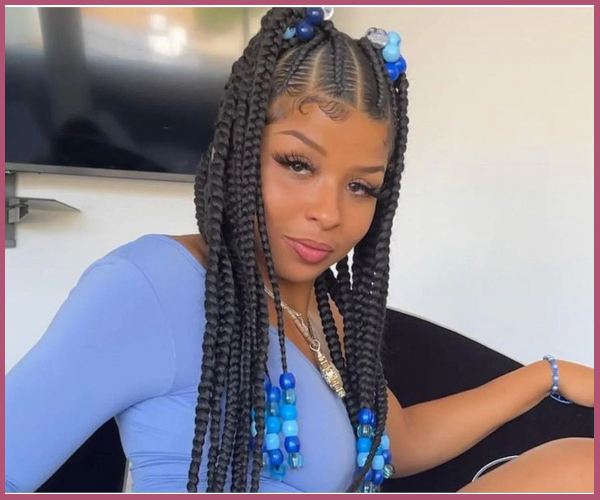 Eventually, rapper Blueface had given her money to mend her teeth, but Chrisean did not find it necessary. Her vulgar, aggressive, and fighting abilities had helped her stand out in the crowd and given a lot of drama.
Also, Read about Rock Admits to Physically Abusing Blueface's Mother
Who is Chrisean Rock?
Chrisean Rock is an American social media content creator, model, musician, and dancer. She first appeared in the game show Ultimate Tag when she was promoting streetwear brands.
She has participated in reality TV shows like Baddies South and Blue Girls Club. Read more bio…
Also, Read Meet Sukihana Who Lost Her Tooth in Oakland Concert!