Chrishell Stause Revealed that She Once Apologized to her Now Partner G Glip for Being Straight!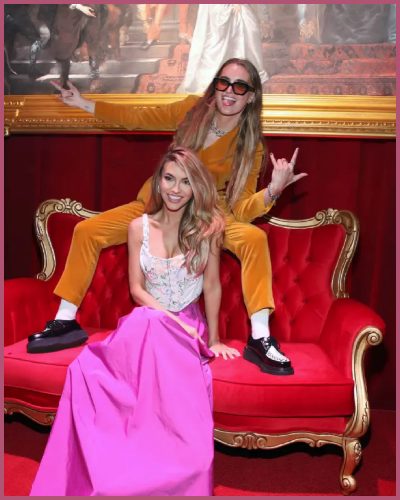 Chrishell Stause said she felt strange about her sexuality during her initial dating stages with G Flip.
The couple started dating after meeting at a party in LA in 2021.
Before Flip, Stause was in a relationship with her Selling Sunset co-star Jason Oppenheim.
---
Chrishell Stause revealed she apologized to G Flip for being straight
Chrishell Stause shocked her fans when she revealed that she felt guilty about her sexuality when she was first attracted to her partner G Flip.
The Selling Sunset star, who has been straight for most of her life revealed what she told the singer. She spoke to Vogue Australia where she said,
"I apologize for being straight" after they asked her out on a date."
The duo initially met at a Halloween party in LA in 2021. The following February they reconnected at another party and their interest in each other started growing.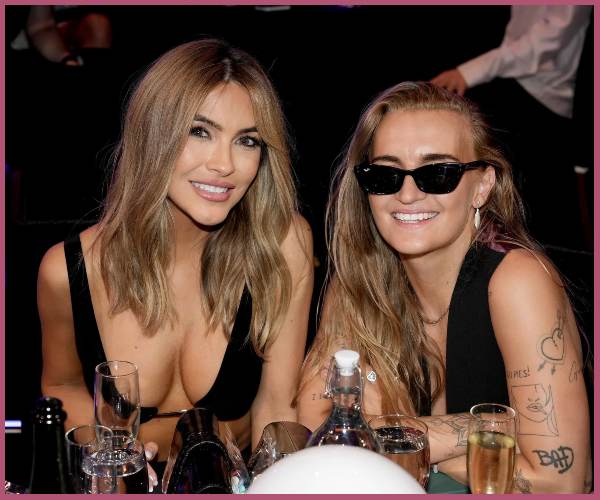 Stause was all set to date again because she was fresh off her breakup with her Selling Sunset co-star Jason Oppenheim who was also her boss.
During the party, she kissed the Australian singer but she did not mind it because she had made out with other women in the past.
The soap star added,
"I had no issue doing something like that, but in my head I [didn't think I] could have a meaningful relationship with somebody …"

"I definitely still thought I was straight at that party!"
The About You singer who identifies as non-binary uses they/them pronouns and was the first to ask Stause for a date. It was then they found out about her sexual orientation.
Also, Read Friendly Exes! Former Lovers Jason Oppenheim and Chrishell Stause Enjoy Double Date with their Partners in Sydney!
Stause and G Flip are focusing on the positive aspects of their relationship
Things started changing when the couple met again for a real estate meeting.
Stause recalled,
"I specifically remember because it was the same feeling you would have when somebody you have a crush on gets a little too close into your space and you get a little flush … flustered,"

"But for me, that bodily reaction where I was like, 'Oh, hold on a second, that's familiar,' that was a turning point."
Chrishell and Flip finally thought of taking their romance to another level when they went public in May 2022. It happened during the Selling Sunset Season 5 reunion.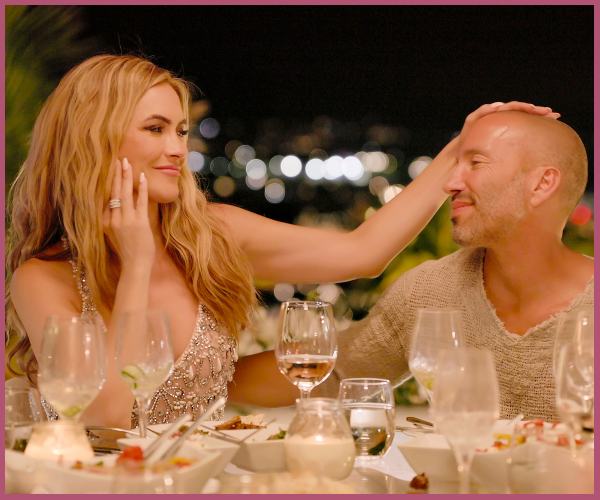 While fans were happy for the new couple, there were some who disapproved of their new romance. Talking about the hateful comments they received, Stause told Vogue,
"Every day I'm seeing, like, three positive comments and then hundreds of puke emojis and midlife crisis comments. At first, it felt so heavy, like, 'What have you done?' because it brought all this negativity to G's life."
But despite the negativity, the lovers decided to focus on better things their relationship brought into their lives.
The former soap actress who was also married to TV star Justin Hartley also mentioned what her new love taught her.
She said,
"I feel like you get to an age and you're supposed to know it all by then, but there is no age where you know it all, because you're always evolving,"
Also, Read Lesbian Chrishell Stause Enjoyed Australian Vacation with Beau G Flip!