Chrissy Metz makes her relationship with boyfriend Bradley Collins Instagram official!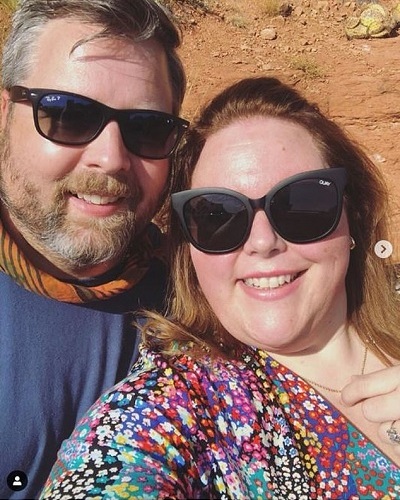 After her split from Hal Rosenfeld, Chrissy Metz did not remain single for long. She found a new boyfriend soon enough and now she has gone Instagram official on her new relationship with him. He is Bradley Collins and it appears that the romance was a whirlwind type.
Chrissy Metz and her new boyfriend
On Saturday 3 October 2020, Chrissy Metz celebrated National Boyfriend Day with a new boyfriend. Her new beau is Bradley Collins. It was a whirlwind romance and Chrissy uploaded a series of adorable pictures of the two on her Instagram for her fans. Chrissy, 40 captioned this set of photos:
'Happy #nationalboyfriendday to my dreamboat! Bradley, from the first moment I laid eyes on you I wanted and needed to know you.'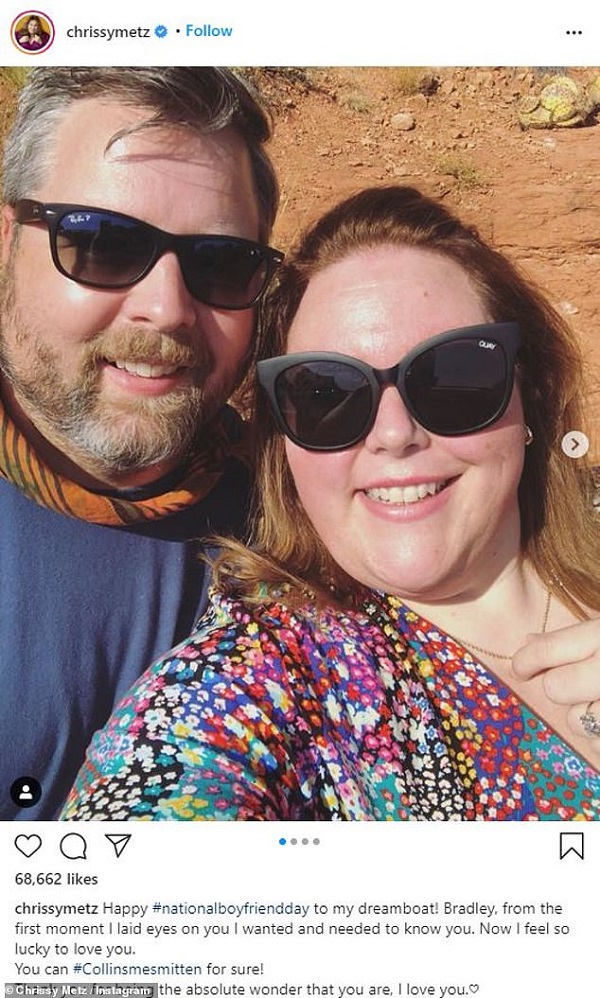 Chrissy said:
'Now I feel so lucky to love you. You can #Collinsmesmitten for sure! Thank you for being the absolute wonder that you are, I love you.'
In the picture, collection were some selfies of their romantic outings to the ice cream parlor and a desert.
The relationship about Bradley Collins
Bradley is from Nashville. His age is 41 years and he works as a commercial real estate broker. Bradley was a former music executive. He had posted on his Instagram a sweet birthday message for Chrissy earlier this week. He also revealed that they have been in a relationship since May 2020. Bradley put the following caption for this birthday tribute for Chrissy:
'Happy Birthday to my love, Chrissy. From our first date in May, you've had me #Metzmerized with love, laughter and kindness.

'You're not the best thing that's happened during quarantine; you're the best that's ever happened to me. I love you. You the Best!'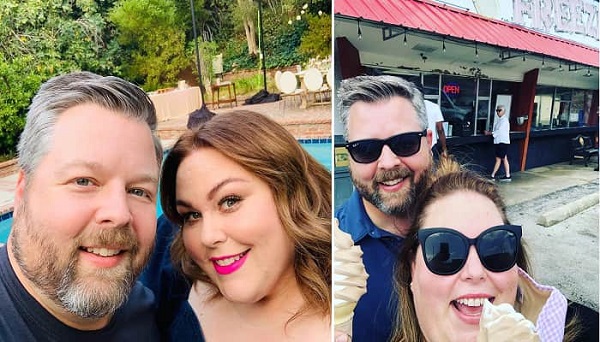 Chrissy was previously dating Hal Rosenfeld who was 27 and much younger than her. Page Six put up a report in August 2020 on their website that said that Hal and Chrissy are no more in a relationship.
They said that the two broke up this year and she is single again. But Chrissy put in a correction that the breakup happened two years back.
Chrissy and Hal-the relationship timeline
The actress Chrissy and music composer Hal Rosenfeld started dating in 2018. Their romantic link became public in November 2018. And in January 2020 at the Golden Globes, they made their red carpet debut together.
Later in March 2020, they again took to the red carpet together for the premiere of Mulan. But it appears that despite their breakup two years back, they continue to be friends. She had specified in her Instagram Story about her split two years back:
'For the record, we actually broke up almost two years ago… can't believe everything you read. #latetotheparty'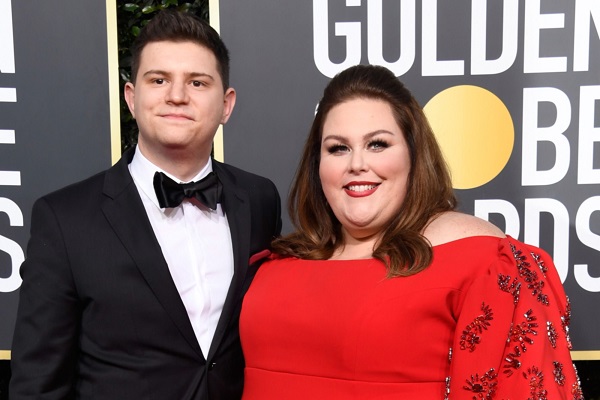 Chrissy also has one marriage in her relationship history. Her ex-husband is journalist Martyn Eaden. The two wed in January 2008. But seven years later they divorced in 2015 due to irreconcilable differences.
You will find the complete short bio of Chrissy Metz here